WWF Україна шукає головного бухгалтера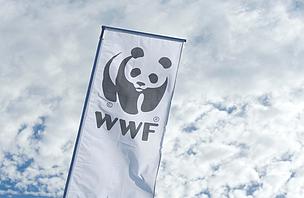 Вакансія для тих, хто цінує природу і хотів б стати її голосом!
WWF Ukraine is seeking to recruit an ambitious, professional Chief Accountant (full-time, based in Kyiv, starting date 01 Feb 2020).
If you value life and nature, would like to be its VOICE, 
If you are professional accountant for whom figures are art, have experience working in non-profit sector in Ukraine, used to work in international organization, and also speak English – we are waiting for you!
I.    Mission
Responsible for overall accounting and financial reports generation from the accounting system for WWF Ukraine. The Chief Accountant will work under the supervision of the WWF UA Financial Manager, but with considerable independence, using initiative and judgement, having a knowledge of WWF Network standards as well as local rules and laws (including Ukraine tax law for non-profit organisations) and contributes to the implementation of the WWF UA accounting/reporting procedures. 
II.    Major Functions
ACCOUNTING 
●    Overall responsible for the functioning of the Ukraine accounting system including cost center accounting.
●    Responsible for the day-to-day processing of accounting transactions in WWF Ukraine. 
●    Ensures that all accounting operations comply with local laws and regulations as well as WWF requirements.
●    Responsible for the monthly closing of the accounting books and reconciliation of all accounts. Reviews all transaction listings to ensure that all operations are correctly charged in the framework of the WWF Ukraine/ WWF CEE Chart of Account and project coding. 
●    Preparation and checking of supporting documents for accounting purposes.
●    Responsible for the accounting paper flow and filing systems to ensure that they are in line with the legal requirements. 
●    Responds to queries on project related accounting matters, ensuring that confidential data is transmitted only to the authorised staff.
●    Ensures appropriate internal controls and proposes modifications to ensure sound financial management.
 
FINANCIAL REPORTING 
●    Responsible for preparation of the statutory financial statements.
●    Responsible for the preparation of all audit schedules and other accounting documents for external and internal audits or other financial controls. Participates to develop a response to the audit report along with a concise plan for implementing audit recommendations.
●    Provides data and assists the WWF UA Financial Manager for the preparation of project financial reports to WWF Network as well as external donors or other relevant stakeholders. 
●    Responsible for the preparation and submission of all taxes and social security declarations as necessary and ensures that respective payments are done on timely basis. 
 
TREASURY
●    Ensures that all bank accounts are reconciled on monthly basis and that any discrepancies are communicated to the UA Financial Manager immediately. 
●    Liaises with the banks for the day by day issues related to the WWF UA current accounts, monitors bank and petty cash balances including reconciliations.
●    Assists, when required, in the preparation of the bank transfer orders.
●    Is responsible for the replenishment of the petty cash (withdraw from the WWF UA bank accounts).
OTHER F&A tasks
●    Plans and supervises annual fixed assets inventory. Ensures that all assets purchased are properly recorded in the assets inventory and in the depreciation schedules for statutory reporting.
●    Coordinates and supervises the WWF UA travel procedure ensuring that reports are appropriately authorised and reported according to legal requirements and WWF Int standards.
●    Responsible for review of ingoing and outgoing contracts from tax perspective.
III.    Working Relationships
 
Internal: Line Manager – WWF Ukraine Financial Manager, works closely with the Managing Director, the F&A team and the National Project Managers.
External: Interacts with national authorities, banks, payroll services, lawyers, auditors, suppliers  and local partners as necessary.
IV.    Minimum Qualifications
●    Adheres to the WWF mission, as well LIVES the WWF Int Values: People Empowerment, Trust, Impact Driven, Responsibility, Standard of Excellence.
●    Professional accounting education and knowledge of Ukrainian accounting standards and Ukrainian tax law.
●    Have experience working on accounting of Non-profit organization.
●    Have experience working in an international organization.
●    Advanced financial reporting knowledge.
●    Windows operating systems, MS-Office (in particular Excel), other Office Applications.
●    Exposure to integrated accounting system including cost center accounting (1C).
●    At least 3 to 5 years of post-qualifying experience in an accountant's role with responsibility for both input and analysis of transactions, with at least senior role in full-scale GL accounting, preparing financial reports and interacting with other departments.
●    English – intermediate level.
V.     Skills and Abilities:
●    Well organized and very accurate work style
●    Good analytical skills
●    Ability to work in a team as well as working independently
●    Ability to work under pressure during peak periods
●    Effective communication skills and open-minded personality
WE OFFER
●    Possibility to have a meaningful job
●    Competitive for NGO sector salary
●    25 working days of vocations
●    New Year/Christmas long holidays
●    Medical insurance
●    Swimming pool/gym
●    Cozy office near metro
●    Friendly motivated team
Please send your motivation letter and CV to Diana Baka [email protected] till 21 of January 2020, 12 pm