Вакансія: Finance Assistant, SC 5 (multiple locations: Kyiv, Lviv, Dnipro, Odesa, Ukraine)
ЗАВЕРШЕНО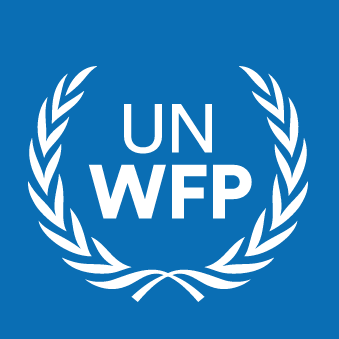 JOB TITLE:  Finance Assistant
Grade: SC 5
Number of openings: 04
Contract Type: Service Contract
Post holders report to: Finance Officer/ or Head of Finance and Administration
Duration:  6 months, with the possibility of extension
Duty Station (City, Country): (Multiple locations: Kyiv, Lviv, Dnipro, Odesa) Ukraine
ABOUT WFP
The United Nations World Food Programme (WFP) is the 2020 Nobel Peace Prize Laureate. We are the world's largest humanitarian organization, saving lives in emergencies and using food assistance to build a pathway to peace, stability, and prosperity for people recovering from conflict, disasters, and the impact of climate change.
Our response to emergencies – saving lives and livelihoods either through direct assistance or by strengthening country capacities – remains at the heart of our operations, especially as humanitarian needs become increasingly complex and protracted.
JOB PURPOSE
To support effective delivery of finance, budget, and administration support services in order to facilitate transparent and efficient utilization of financial resources.
ACCOUNTABILITIES/DELIVERABLES/ RESPONSIBILITIES: 
Assist in providing the procedural and technical support to staff within the areas of finance and budget, to ensure compliance with WFP financial policies, rules and regulations
Monitor monthly expenditure forecasts and provide expenditure reports in order to facilitate informed decision-making.
Monitor the sub-imprest bank and petty cash accounts regularly, to ensure that adequate funds are available and appropriately disbursed.
Verify vendor claims, advances and other receivables and observe appropriate procurement procedures, to ensure that suppliers are paid in a timely manner and in conformance with WFP finance rules and regulations.
Assist in compiling information from various sources in order to prepare reports relating to budgets, accounting, finance and statistics
Retrieve, format and validate information obtained from various financial information systems and bring any discrepancy or inaccuracy to the attention of the supervisor and follow up corrective actions
Perform administrative duties related to the monitoring and recording of fixed assets, spend on fuel and spare parts for vehicles and generators, to ensure that the databases are accurately updated
Maintain the web-based register for all invoices and payment transfers and record paperwork, to ensure that all documents are maintained and filed in compliance with WFP standards and guidelines.
Monitor and record all expenses in line with the approved budget in order to ensure that correct expenditure costs are charged and payments to external suppliers, cash grants and other supplier invoices are processed in a timely manner
Provide guidance and on-the-job training to other support staff, to ensure services are delivered consistently and to the required standards.
Other as required
Experience Required:
Has experience collecting and monitoring financial data on projects and programmes, assessing financial health and status, and reporting findings to senior leaders.
Education:
Completion of secondary school education.
 A post-secondary certificate in the related functional area is desirable.
Language:
Fluency in written and spoken English (level C).
Fluency in Ukrainian/ Russian is an asset.
All employment decisions are made based on organizational needs, job requirements, merit, and individual qualifications. WFP is committed to providing an inclusive work environment free of sexual exploitation and abuse, all forms of discrimination, any kind of harassment, sexual harassment, and abuse of authority. Therefore, all selected candidates will undergo rigorous reference and background checks.
Female Applicants are strongly encouraged to apply.
DEADLINE FOR APPLICATIONS 
Thursday, 14 July 2022
https://career5.successfactors.eu/sfcareer/jobreqcareer?jobId=168524&company=C0000168410P