Технічний директор у проект "Електронне здоров'я" (e-Health)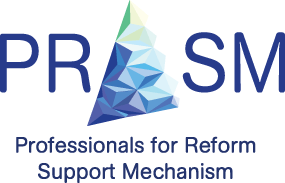 Reform Initiative
The Ministry of Health of Ukraine (MoH) has already announced the implementation of e-Health project as its priority. The Ministry seeks to establish a medical data system, which will maintain a pan-Ukrainian registry of patients, doctors and medical institutions, as well as possess data on contractual relations between them. The system will preclude healthcare actors from concluding fraudulent agreements, as well as provide invaluable statistics on diseases and prescribed treatment, which still do not exist in Ukraine to date.
The Government of Ukraine (GoU) has a strong political will to launch e-Health solutions for the benefit of both its citizens and health care system. Political support has been well formulated by signing of 3 technical Memorandums by the Ministry of Health of Ukraine.
Position Summary
Chief Technical Officer will provide sound technical leadership in the development of e-Health, the core digital component of the Healthcare Reform in Ukraine.
Preferred Qualifications and Skills:
• Minimum 5-year experience in the management of IT functions complex on the client / developer side: software development, development management from an external supplier, infrastructure management, information security, technical support of users, integration of external software to existing IT systems;
• Minimum 5-year experience in managing large-scale projects of the software development and implementation on the client side from the description of business processes, the formation of technical requirements to its testing and implementation;
• Proficiency in ITIL, DLC, IDS standards, various project management techniques (agile / waterfall), software development and implementation;
• Experience in managing infrastructure deployment projects, in-house migration to cloud-based VDCs, or vice versa, configuring and administering servers and data storage systems, providing information security to the built-in system;
• Experience in management of a technical unit consisting of at least 20 direction leaders;
• Working level of English language proficiency.
Indicative duties and responsibilities:
• Management of technical units involved in the development of a digital platform / software product, its testing and implementation, deployment and infrastructure operations, information security, and the integration with external software vendors;
• Project management of the development of an integrated program product (software and hardware system) which is implemented by an external contractor according to the agreed schedule. Management of the long-term and short-term development task pool (BackLog), preparation and coordination of functionality modification tasks (Change requests);
• Organization of the compliance control of software units (modules) at the Application Software level to the agreed system architecture of the complex program product;
• Preparation of the concept and implementation of the management and support system of software and hardware complex in accordance with the agreed architecture. Audit and implementation of changes for the organization of the information security complex of software and hardware system with a large number of users and the API. Ensuring the reconciliation of business and technical requirements for the functionality of the Front End and Back End of the developed program product units (modules);
• Integration management through external software API with the complex program product;
• Development and implementation of certification complex (compliance control) for external software vendors with complex program product;
• Planning and coordination of the project plan for the deployment and migration, management and support and software and hardware complex management with the program product developer;
• Formation / reorganization of the required organizational / functional structure.
Contract Duration and Timing
The total duration of the consultancy is expected to be 3 months with possible extension. Full-time position based in Kyiv. For contracting, a candidate should be able to register Private Entrepreneur of the 3d group.
To apply
Submissions must be prepared in English and delivered electronically to the following address: [email protected]. We do not welcome unsolicited phone calls.
All submissions must include:
Applicant's CV;
Applicant's brief letter of interest indicated related experience and achievements.
Please, ensure to state Chief Technical Officer in the e-mail subject line.