IWPR Ukraine шукає Media/Organisation Assessment Consultant
ЗАВЕРШЕНО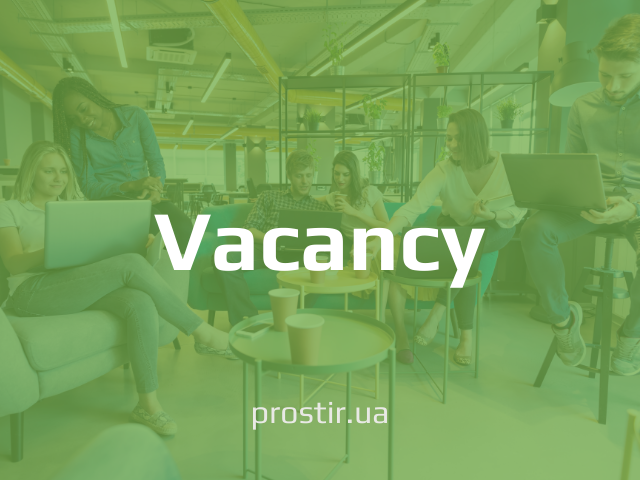 The Institute for War & Peace Reporting (IWPR) is an independent not-for-profit organisation working to empower local voices on the frontline to drive positive change in areas of conflict, crisis or transition around the world. For over 30 years IWPR has been promoting reliable information and public debate to build more stable, just and inclusive societies.  
IWPR has been active in Ukraine since 2014, responding to the urgent demand for more balanced conflict reporting and journalists' safety and security skills. Since then, we have expanded our programming to support a range of anti-corruption and civic oversight initiatives tackling transparency and accountability issues and fostering collaboration between civil society and the media. Our work in the country seeks to respond to the needs of local citizens and empower them to claim their rights, promoting cross sectoral collaboration and regional level networks to maximise the impact and learning from programmes. 
Location: Kyiv, Ukraine
Deadline for applications: 7 February 2022 (early applications are welcomed as this recruit is being conducted on a rolling basis)
The Role:
We are seeking a Ukraine-based Media/Organisation Assessment Consultant as part of its new EU-funded 'Boosting Investigative Journalism in Ukraine' project, which provides institutional development and financial support to 12 Investigative Journalism Outlets (IJOs) located outside Kyiv. 
The Media/Organisation Assessment consultant will be responsible for the delivery of several short-term contract assignments. Tasks will include but not be limited to the following: develop media/organization assessment methodology and IJO assessment index; conduct baseline and final capacity assessments of the participating regional IJOs; serve as a selection panel member; advise on scope and agenda of training and mentoring support; conduct training sessions; and provide wider programmatic consultancy support, as required. 
IJO Sustainability Index will allow 1) the project management team to assess status and progress of IJOs to deliver high impact and tailored support; 2) participating IJOs to develop their long-term plans which aim to increase sustainability. Assessment results and recommendations will generate robust baseline data of organisational development to continually assess progress and will inform the tailored organisational support plans. 
The first assignment (index development, baseline assessments and workshop facilitation) is to be completed between February 15 – June 15, 2022, and the consultant must be available during this period. The second assignment (final assessment, key learning workshop facilitation) will take place between June and October 2023.  
The role Media/Organisation Assessment Consultant is a part-time position on a consultancy contract basis. The number of assignment days will be negotiated with a successful candidate. 
You will: 
Serve as a selection panels member;
Develop and adapt the needs assessment methodology;
Develop and validate concise and straightforward IJO Assessment Index with 5-7 key indicators capturing both organisational and media performance;
Lead and conduct baseline and final capacity assessments (desk, online, on-site) of approximately 12 IJOs involving other experts in specific areas if needed and lead assessment team;
Facilitate initial and final key learning workshops for participating IJOs with other trainers involved if needed;
Advise on scope and agenda of training and mentoring support throughout the project;
Provide reports and relevant recommendations for IWPR and participating IJOs;
Provide programmatic consultancy support when needed;
Carry out other assignments that may reasonably be required in line with the main duties;
Report to Ukraine Project Manager based in Kyiv. 
This job description is not an exhaustive list of all functions that the incumbent is expected to perform, but is instead a summary of the primary responsibilities and requirements of the job. The incumbent may be asked to perform duties not included in this job description. We reserve the right to revise job descriptions at any time based on changes to the required job responsibilities. Staff will be informed of any changes to their job responsibilities.
The successful candidate will have: 
University degree in relevant field or equivalent.
Minimum ten years of progressively responsible professional experience in the media development field, within international organizations or leading Ukrainian NGOs.
Minimum five years of experience in media supporting interventions including investigative journalism.
Extensive training and capacity-building experience in media sector.
Strong understanding and knowledge of Ukrainian media landscape.
Excellent analytical skills.
Experience in Monitoring, Evaluation and Learning activities will be an asset.
English, Ukrainian and Russian fluency. 
Ability to travel across Ukraine (site visits to IJOs, security permitting).
Personal attributes
Integrity and high degree of responsibility.
Strong communication, liaison and interpersonal skills to work effectively with people at all levels.
To apply, please send us your CV and a short cover letter via this application form. Please note only shortlisted candidates will be contacted. This recruitment is being conducted on a rolling basis; we strongly encourage early applications.
IWPR is an equal opportunities employer and positively encourages applications from suitably qualified and eligible candidates regardless of sex, race, disability, age, sexual orientation, gender reassignment, religion or belief, marital status, veteran status or pregnancy and maternity.