Фахівець/Фахівчиня з питань гендерної рівності та соціальної інтеграції /GENDER EQUALITY & SOCIAL INCLUSION OFFICER _Kyiv, Odesa and Dnipro
ЗАВЕРШЕНО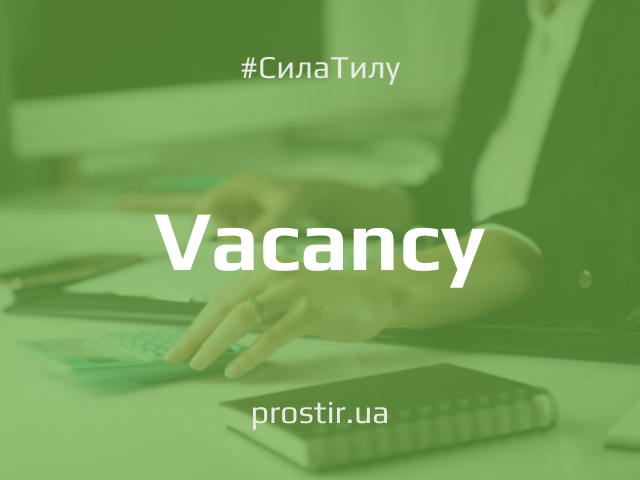 About Mercy Corps
Mercy Corps (MC) is a leading global organization powered by the belief that a better world is possible.
In disaster, in hardship, in more than 40 countries around the world, we partner to put bold solutions into action — helping people triumph over adversity and build stronger communities from within.
Now, and for the future.
The Program
Mercy Corps' Ukraine crisis response seeks to meet the humanitarian needs of vulnerable Ukrainians and other conflict-affected people where they are: displaced inside Ukraine, refugees in Poland, Romania and Moldova, or trapped behind frontlines. We aim to reach 500,000 vulnerable people with multi-purpose cash assistance, in-kind humanitarian support, and protection services across four countries. Almost all of our impact will be delivered in partnership: with Ukrainian, Polish, Romanian and Moldovan civil society organizations through a granting program that matches humanitarian action with capacity strengthening, and with peer international NGOs through a consortium in Ukraine.  Mercy Corps is responding to the Ukraine crisis with large-scale consortium programming with a focus on Multi-Purpose Cash Assistance (MPCA). The Consortium is a partnership between four international humanitarian aid agencies to model and deliver innovative, effective cash and other humanitarian assistance programs to support people affected by the Ukraine crisis within Ukraine.
General Position Summary:
The Gender Equality and Social Inclusion (GESI) Officer will work under the GESI Advisor and will focus on community-level work to assist in carrying out the program's gender equality, diversity, and inclusion strategy.
This involves supporting and providing technical assistance to Mercy Corps program initiatives to ensure high quality programming that will advance gender equality and women/girls' empowerment through emergency cash assistance programming. 
The role also provides support to ensure that our programs are grounded in intersectional gender and power analysis and supports the design and implementation of gender transformative monitoring, evaluation, accountability, and learning systems to demonstrate impact, while coordinating with our team and implementing partners.
In addition, this role will be responsible for facilitating awareness programs and trainings with partner organizations to promote the inclusion of women and other marginalized groups. The GESI Officer will also explore opportunities to support field teams in ensuring meaningful engagement of women and marginalized groups in Community Accountability Reporting Mechanisms (CARM). In addition, this role will help to ensure that different vulnerabilities of women, marginalized groups, and other vulnerable populations as identified in the baseline, are adequately raised and incorporated in the program implementation.
Essential Responsibilities:
GESI Activities Implementation
Assist in conducting ongoing GESI assessments and reviews while suggesting appropriate adaptations with both Mercy Corps staff and partners
Work with implementing partners and technical program officers in the areas of cash assistance and other humanitarian aid, to ensure effective implementation of GESI activities and integrating the "GESI First" approach into other thematic areas activities
Help implement a feminist, inclusive, and gender transformative program strategy and implementation plan in collaboration with the team and key stakeholders
Recognize opportunities for innovative action and contribute to an environment where alternative viewpoints are welcomed, where the project teams work together, exchange information and coordinate activities
Participate in the development and implementation of a program advocacy strategy to advance key gender equality, diversity, and inclusion issues with government, donors, and others that reflect the program 's priorities and learnings
Participate in the development and implementation of program learning activities
Support the program to implement Mercy Corps' global Gender Equality, Diversity, and Social Inclusion Strategy
Capacity Building
Coordinate GESI-related capacity building initiatives as per the capacity gaps of staff in Mercy Corps and partner organizations for integrating gender equality and social inclusion programmatically and institutionally
Support in the development and review of GESI-responsive training curriculums and materials
Facilitate regular community and partner consultations, group meetings, events, roundtable discussions and training sessions to ensure programming remains gender sensitive and inclusive, working together with local partners and relevant Mercy Corps teams 
Monitoring & Evaluation
Support integration of GESI aspects into the M&E system and processes by coordinating with M&E teams in field offices
Support GESI Advisor to ensure that gender and inclusivity are reflected in output, outcome and impact level indicators
In coordination with M&E focal points, undertake field visits to monitor and track progress of program activities using qualitative research tools with a GESI perspective
Document community concerns and recommendations on how to best overcome identified barriers by engaging local populations
Coordination & Representation
Coordinate and collaborate with counterparts in GESI teams based in other program implementation areas
Minimum Qualification and Transferable Skills:
Degree in social sciences, social work, education, related fields
Experience working with NGOs and or private sector organizations focused on Gender Equality and Social Inclusion
Understanding of cultural barriers to women and girls in the context of Ukraine
Experience in organizing and assisting with events and trainings
Strong personal interest in gender issues and social inclusion
Fluency in Ukrainian and English required. Fluency in Russian preferred but not essential. 
Success Factors
The GESI Officer will have the ability to work closely with a diverse team of individuals in a highly fluid work and security environment. S/he will have the capacity to support ambitious and innovative gender transformative approaches while helping to strengthen understanding of the sensitivities of the cultural context. 
The successful candidate will have strong communication and interpersonal skills and must be adept at building strong partner relationships and advocating for change at all levels. The most successful Mercy Corps staff members have a strong commitment to teamwork and accountability, thrive in evolving and changing environments and make effective written and verbal communication a priority in all situations.
Diversity, Equity & Inclusion
Achieving our mission begins with how we build our team and work together. Through our commitment to enriching our organization with people of different origins, beliefs, backgrounds, and ways of thinking, we are better able to leverage the collective power of our teams and solve the world's most complex challenges. We strive for a culture of trust and respect, where everyone contributes their perspectives and authentic selves, reaches their potential as individuals and teams, and collaborates to do the best work of their lives.
We recognize that diversity and inclusion is a journey, and we are committed to learning, listening and evolving to become more diverse, equitable and inclusive than we are today.
Equal Employment Opportunity
Mercy Corps is an equal opportunity employer that does not tolerate discrimination on any basis. We actively seek out diverse backgrounds, perspectives, and skills so that we can be collectively stronger and have sustained global impact.
We are committed to providing an environment of respect and psychological safety where equal employment opportunities are available to all. We do not engage in or tolerate discrimination on the basis of race, color, gender identity, gender expression, religion, age, sexual orientation, national or ethnic origin, disability (including HIV/AIDS status), marital status, military veteran status or any other protected group in the locations where we work.
Safeguarding & Ethics
Mercy Corps is committed to ensuring that all individuals we come into contact with through our work, whether team members, community members, program participants or others, are treated with respect and dignity. We are committed to the core principles regarding prevention of sexual exploitation and abuse laid out by the UN Secretary General and IASC and have signed on to the Interagency Misconduct Disclosure Scheme. We will not tolerate child abuse, sexual exploitation, abuse, or harassment by or of our team members. As part of our commitment to a safe and inclusive work environment, team members are expected to conduct themselves in a professional manner, respect local laws and customs, and to adhere to Mercy Corps Code of Conduct Policies and values at all times. Team members are required to complete mandatory Code of Conduct elearning courses upon hire and on an annual basis.
Interested candidates should submit their application through the following portal:
https://recruiting2.ultipro.com/MER1024MERCY/JobBoard/7a14d810-d41a-4542-9b9c-ba39a563b91a/OpportunityDetail?opportunityId=ccb44767-cd85-4169-b873-e6ae0c979b8c