Event manager/ Project Coordinator. Проєктна менеджерка/ Івент менеджерка/ Координаторка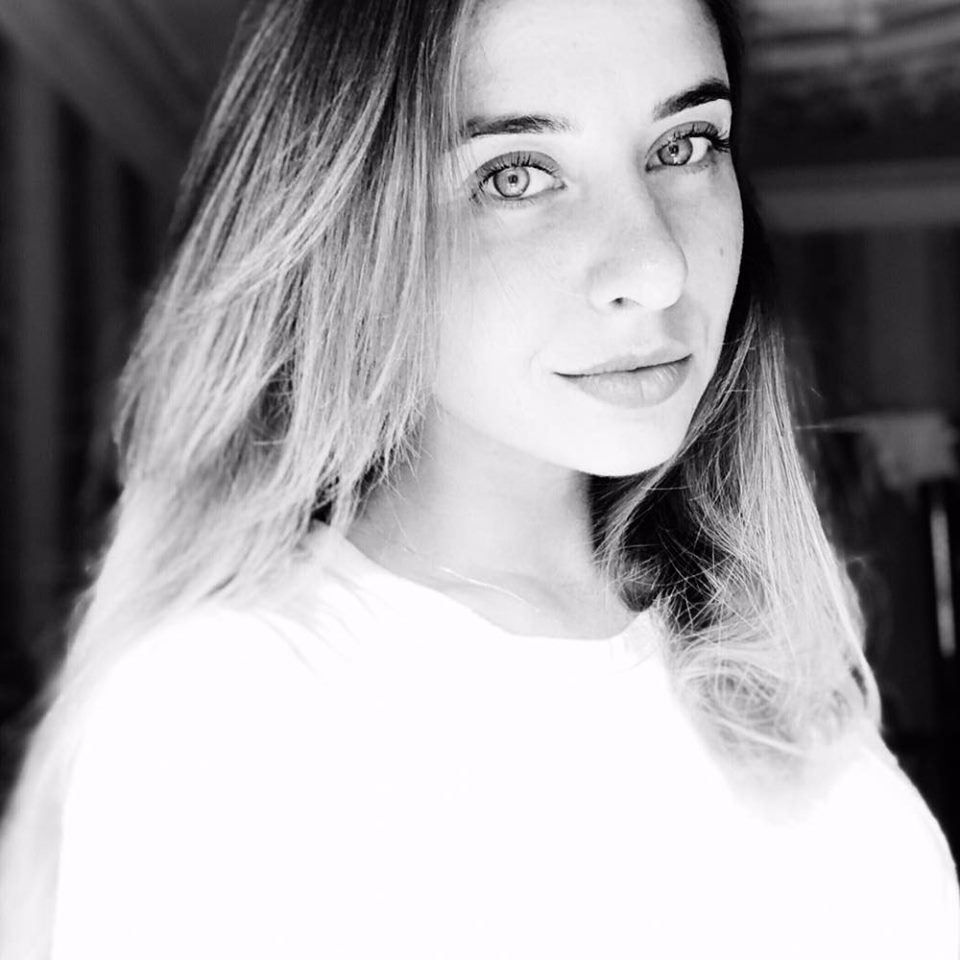 CV OLENA MOZGINA
Date of birth: 23.04.1989
Phone: +380671947271;
E-Mail: [email protected]
PROFESSIONAL EXPERIENCE
April – July 2019, City event manager, municipal company "m.EHUB"
Developing concepts of city events (Day of City, Day of Europe etc.)
Managing city events (logistics, oversight, reporting stc.)
November 2018 – February 2019, 'Tourist Routes' Project coordinator, NGO "Cultural space "Vezha"
Developing project concept and managing the project (oversight, media relations, reporting etc.)
May – July 2018, Field coordinator at the Festival VIA Carpatia (http://viacarpatia.org/en/), organized by NGO Koktebel Jazz and Espresso TV, 
Management and logistics of the events
Communication with participants and local counterparts
Financial management of the event
January – August 2018, Field  at the STARTUP GogolFest – 2018, implemented by Mariupol City Council and Gogolfest team. Covered wide responsibilities, was main regional contact point regarding the Festival in Mariupol which took place on April 27- May 04, 2018 http://sugf.org/.
November 2017 – January 2018, event manager in project Marathon of initiatives with Mariupol Development Foundation,
Citizen engagement into the project
Management and logistics of the events
Event reporting
Communication and promotion of the event in media
October 2017 – January 2018, regional coordinator in the project Museum open for renovation (Donetsk and Luhansk oblast), Ukrainian Crisis Media Center (UCMC).
Networking and engagement of experts and counterparts
Event management and logistics
Event reporting
November – December 2017, Regional Coordinatorin Donetsk and Luhansk regions, Democracy Reporting International Ukraine (DRI).
Supporting series of trainings/workshops in the three cities of Donetsk region (Mariupol, Kramatorsk, Sloviansk) in coordination with DRI's Country Representative, writing and submitting final report to DRI's Country Representative on the obtained results;
Amending concept/programme and other materials necessary for the trainings/workshops in coordination with DRI's Country Representative;
Participating in selection procedure of participants and maintain regular communication with regional participants on logistics, content and other trainings related issues;
Disseminating relevant documentation to the training's participants and larger audience;
August – November 2017, co-member of the field monitoring assessment of civic hubs in Kramatorsk, Sloviansk and Mariupol with Impact Hub Odessa.
November 2016 – March 2017, Regional Coordinator for Programming Events, International Republican Institute (IRI).
Search and invitation of potential participants to IRI events
Logistic and event administration
Communication with participants, feedback collection etc.
Preparation of reports on results of events, monthly reports for IRI.
July 2016 – present, Event Manager, Art-Cluster TU.
Organize creative art events;
Invite speakers, experts, art celebrities;
Communicate and attract beneficiaries among Mariupol communities encourage them to participate and volunteer;
Promote events among counterparts including media and local government
Draft reports.
August – November, 2016, Mariupol Local ProjectManager, NGO Dyvovyzhni.
Responsible for preparation, organization and comprehensive support of events,
Invite participants, volunteers etc. in Mariupol.
Build networks and maintains working relationship with national and local stakeholders – media, lcal government, NGOs;
Responsible for logistics of materials for events,
Search for appropriate procurement partners,
May, 2016 – July 2016, Guest Editor, NGO "Donetsk Institute of Information", Media Project "Mariupol week"
Search for the experts for the project according to requirements;
Assess professional capacity of experts and guests;
Negotiation (communication) with agencies, NGOs in order to attract best experts for the video shooting;
Search of the necessary contacts – celebrities / experts / public people;
Participate in negotiations with counterparts;
Internal and external record preparation;
Full communication cycle with potential project experts;
Preparations for video shooting: inviting guests to the studio, responsible for their arrival to the filming area, providing them behavior instructions;
Control and accompaniment of guests, experts, celebrities both in the studio and shooting location;
Report drafting.
2015 – 2016, ad-hoc local project coordinator, "MEREZHA Foundation"
Develop new concepts and new formats of events;
Coordinate local project from the stage of the project idea to the stage of final report
Draft event budget
Develop timeline for the project work including division into stages, responsible executives and deadlines. Setting tasks to other employees, execution control;
Arrangements with the administrations of settlements, preparation of letters and formal notices;
Written and oral communication with the representatives of cultural institutions;
Preparation and approval of announcements of events with the PR-department, posting information in social networks and on the organization's website. Design of posters;
Keeping database of the participants;
Promotion of the website and project through social networks.
August 2015 – July 2015, local Project and program manager,IZOLYATSIA. Platform for Cultural Initiatives.
Developing program of the field work research.
Drafting of methodical, working programs and research on Mariupol urbanhistory and urban development
Popularization of the research results, delivering presentations at conferences, seminars
Writing publications.
Managing the fieldwork for the experts who were developing recommendations for the implementation of the research results.
2006 – present, part- time media and NGO freelancer, project manager
Project management;
Communication with counterparts (coordination of plans, timelines, requirements, and budgets);
Maintaining the project and technical documentation (calendars and schedules, technical enquiry, functional specification, financial reports);
Agreement drafting.
2014 – 2015, Journalist, Mariupol news Media
Wrote the analytical materials;
Developed and implemented own thematic projects;
Recorded interviews and commentaries;
Responsible for daily market monitoring and media monitoring;
Wrote text for the news.
Covered the specialized activities and events;
2013-2014, Sales manager, Retail chain «Natalie»
Searched and captured the new customers (incoming requisition processing, active client search, negotiations, treaty making);
Maintained relationship with constituency;
Kept the accounts of current client work and incoming requests.
Fulfilled large advisory work on the product line.
Received the articles and merchandised it in the display area.
Delivered trainings and presentations about the new products and specials.
2013, trainer, LLC «College of information technologies»
Conducting training for students during the educational process.
Aug – May 2012, PR-manager services, restaurant «TraktirnaGrecheskoj»
Responsible for cooperation with media;
Developed advertising and PR projects;
Wrote commercial articles and press-releases for offline and online media;
Controlled the external advertising;
Chaired business negotiations;
Participated in development of creation principles of corporate profile.
2009 – 2010, Private entrepreneur.
2007-2008, Script Reader, Radio.
Created plots and stories;
Searched for subjects, characters and settings for the stories;
Wrote scripts, articles and speeches.
SOCIAL ACTIVISM
July-August 2009, volunteer, UEFA European Under-19 Football Championship
Distributed information;
Developed and implemented social campaigns;
Trained and coordinated volunteers and volunteering journalists;
March 2016 – present, manager of the civic initiative "City 2.0"                               
EDUCATION
2006-2012, MA, International relations, Mariupol State University.
2012, Desktop publishing (DTP) Certificate
PROFESSIONAL CERTIFICATE
1-2 Feb 2016, "Participation in the Active Citizen Local Training 2015-2016", British Council
2015, "School of conscious citizen certification", The Open University of Maidan.
15.12-17.12.2015, "Professional Citizen Journalism", DW Akademie
2015, «How to resist the information war», Ukrainian peacekeeping school.
9-13 Oct.,2015, "Investment attractiveness of your region", Center for Middle Eastern Studies, Foundation "Europe 2", "Maidan Monitoring".
7-12 July 2008, "Ukraine-Czech republic-EU: current state and future trends", European university of the international relations, Praha, Czech Republic.
LANGUAGE PROFICIENCY
English – intermediate, Ukrainian – fluent, Russian – mother tongue, Greek – beginner
PERSONAL QUALITIES          
The desire for professional growth and self-improvement. A person of high responsibility, quick learning ability, communication skills. Excellent time management. Creative approach to problem solving, analytical mindset. Proactive and open for multitasking person.