БФ "Право на захист" шукає проектного менеджера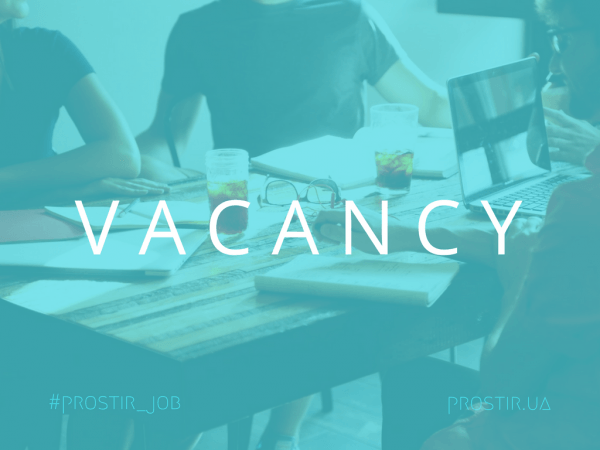 Introduction
The Right to Protection (R2P), an all-Ukrainian charitable foundation, in partnership with HIAS, that strives for Ukraine to become a country where refugees, stateless, non-citizens and displaced persons enjoy dignity and protection launches the projected titled Innovating Pathways to Integration of Refugees and Asylum Seekers in Ukraine.
Ukraine continues to struggle through its transformation from a transit country for refugees and asylum seekers from the Near East, Africa, Asia, and the former Soviet Union into a destination country for them. Refugees, asylum seekers, and complementary protection holders ("beneficiaries") face significant challenges when attempting to integrate in Ukraine. These include limited opportunities for formal employment, limited access to the labor market, constraints in securing affordable housing, discrimination at all levels, and a lack of government support. In 2018, R2P undertook the first stage of a pilot project whose goal was to improve integration prospects for beneficiaries. It did so by providing: (1) legal assistance to facilitate increased enjoyment of socio-economic rights; (2) advocacy in support of state efforts to develop a legislative framework conducive to integration and accessible employment; (3) research on integration programs and policies by providing evidence regarding beneficiaries' skill sets in relation to the Ukrainian economy; and (4) creation of a beneficiary job seeker employer matching methodology.
Based on successes, recognized challenges, and lessons learned from the first stage of the refugee integration project, R2P seeks to pursue the same goal by undertaking activities in three directions: (1) further development of relations between employers and beneficiary job seekers and raising employer awareness of beneficiary labor potential; (2) legal aid on social and economic issues; and (3) raising public awareness of the social barriers facing beneficiaries and of their labor potential.
There is a great need to raise awareness of businesses in Ukraine about beneficiary labor potential on the one the one hand, while on the other, obtain their buy-in and cooperation for overcoming the obstacles to legally employing asylum seekers per current Ukrainian legislation. Awareness raising among business representatives on beneficiary social and employment issues will render businesses both change agents and potential employers.
Key Duties & Responsibilities
The Project Manager work in close cooperation with other projects and programmes run by R2P. The project manager will oversee a lawyer/advocacy expert and a business development manager. This is a part time position and will report directly to R2P's president.
Project Implementation
General coordination and supervision of the project activities;
Coordination and supervision of the project professional staff;
Leadership in establishing and maintaining contacts with relevant agencies of the Ukrainian government, business, refugee communities, NGOs and other parties as may be required for rising effectiveness and efficiency of the project in general;
Financial management of the project , including but not limited to, preparation and monitoring of budgets;
Coordination and supervision of reports, including statistical and financial information;
Participation in meetings and conferences on behalf of R2P.
Reporting & Accountability
Produce high quality and timely reports in line with R2P guidelines within agreed deadlines;
Comply with all relevant R2P policies and procedures, particularly with respect to child protection and the code of conduct.
Required qualifications and skills
Higher education in management;
Minimum 3 years of work experience in management;
Experience working with civil society and business;
Knowledge of asylum issues in Ukraine and worldwide;
Excellent ability to communicate effectively in English, Ukrainian and Russian, both verbally and in writing;
Ability to work independently and in a team and to meet deadlines;
Good analytical skills and attention to detail;
Commitment to teamwork;
Fulfil all obligations to gender sensitivity and zero tolerance for sexual harassment;
Cultural sensitivity and diplomacy;
Treat all people fairly without favouritism.
We offer
R2P will offer the successful applicant
a 7-month contract (approximately September 2019 – March 2020), renewable dependent on funding and performance;
Opportunity to work with one of the strongest Ukrainian human rights and humanitarian NGOs;
Mentorship;
Room for professional growth;
Fun and energetic team;
Respect for work/life balance.
Application process
Send résumé to [email protected]. Responses will be sent only to those individuals who were selected for interview. No phone calls, please.
For more information about organization, please, visit our web-site http://www.r2p.org.ua.
Applications close date
15 September 2019. If an appropriate candidate is identified, R2P reserves the right to recruit ahead of this deadline.