Адміністратор бази даних відділу продовольчої безпеки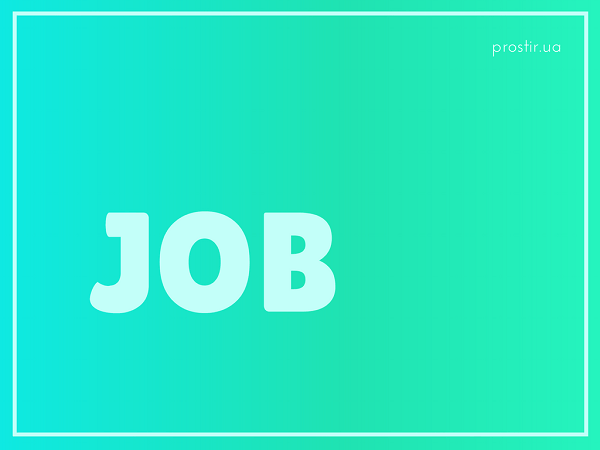 The Norwegian Refugee Council (NRC) is a non-governmental, humanitarian organization with 60 years of experience in helping to create a safer and more dignified life for refugees and internally displaced people. NRC advocates for the rights of displaced populations and offers assistance within the shelter, education, emergency food security, legal assistance, and water,sanitation and hygiene sectors. 
The Norwegian Refugee Council has approximately 5000 committed and competent employees involved in projects across four continents. In addition, NRC runs one of the world's largest standby rosters -NORCAP, with 650 professionals, ready to be deployed on 72 hours notice when a crisis occurs 
NRC is looking for LFS Database and Reporting Officer in our office in Severodonetsk, Ukraine.
Job description
• Adherence to NRC policies; 
• Contribute to NRC strategy development and provide input on needs and gaps from relevant areas; 
• Serve as the main entry point for NRC' specific project definition and implementation, in line with proposals, strategies and donor requirements; 
• Ensure that projects target beneficiaries most in need, and explore and assess new and better ways to assist; 
• Promote and share ideas for improvement and necessary changes in the activities; 
• Develop, maintain and establish excellent working relationships with a wide range of different interlocutors (Clusters, NGOs, civil and military representatives); 
• Promote the rights of IDPs/returnees in line with the advocacy strategy. 
• Support automated beneficiary registration, enrolment, household updates as well as distribution activities. 
• Ensure that the field reports are accurate and reliable for completion of the monthly statistical reports. 
• Maintain a clear and complete database for all the cash and non-cash transactions including non-food items distributed. 
• Prepare and submit monthly statistical reports to management and donors. 
• Maintain the entered data and ensure that data can be tracked / reconciled easily, in accordance with NRC policies. Summarize the entered data in the form of statistical reports and dashboards, as appropriate. 
• Test databases, correct errors, clean up data and make necessary modifications. 
• Work with IT department to develop and control user access permissions for each segment of database according to program management specifications. 
• Ensure backups of field data collection and safety of data collected in field operations by password control to databases and encryption of laptop data where required. 
• Identify training needs for field staff and develop appropriate training methodologies and assist in delivery of training. 
• Set up new tracking systems and databases as needed to document and record Livelihood & Food Security program activities. 
• Perform any other related duty as requested by the Programme Development Manager or his designee.
Qualifications
• Extensive experience working in relief operations in challenging environments; 
• Excellent interpersonal and networking skills and the ability to liaise authoritatively with staff of humanitarian community, local governments, and other relevant actors, when required; 
• Willingness to work in demanding, stressful situations under difficult living conditions with respect for basic security rules; 
• Fluency in both spoken and written English, Ukrainian and Russian is required. 
• A bachelor's degree in computer science, accounting or statistics is required. 
• Proficiency in Microsoft Office suite is required 
• At least 2 years' experience in beneficiary/commodity tracking/accounting, preferably with an international NGO or a UN agency strongly preferred 
• Prospective candidates must have strong analytical skills as well as report writing skills 
• The position requires a person who is self-starter, who can accomplish the tasks with little or no supervision. He/she must be diligent in paperwork, have integrity and be able to cooperate with field staff.
Education level
College / University, Bachelor's degree
College / University, Master / Phd grade
Personal qualities
• Managing resources and achieving results 
• Handling insecure environments 
• Working with people 
• Coping with change 
• Empowering and building trust 
• Planning and delivering results
We offer
Contract period: till the end of the 2019 with the possibility of extention. 
Salary/benefits: According to NRC country policy, medical insurance, training opportunities 
Duty station: Severodonetsk, Luhansk oblast, Ukraine
Miscellaneous info
Travel: Approx. 50 days travel
More.