Адміністратор бази даних програми Shelter/WASH / Shelter/WASH Database Officer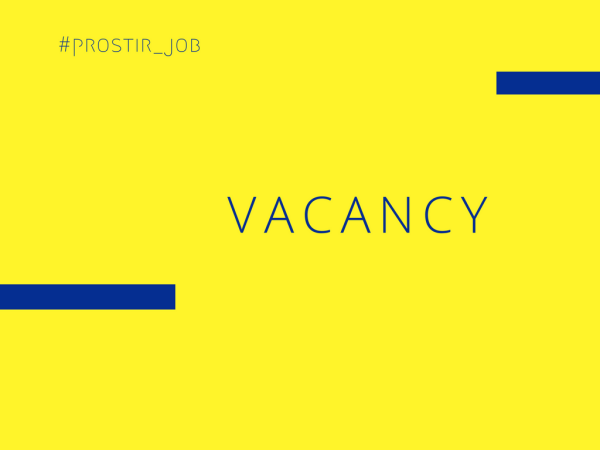 The Norwegian Refugee Council (NRC) is an independent humanitarian organisation helping people forced to flee.
We work in crises across more than 30 countries, providing emergencies and long-term assistance to millions of people every year. We stand up for people forced to flee, advocating their rights.
NORCAP is a global provider of expertise that contributes to solving challenges in the humanitarian, development and peacebuilding sectors. Our ultimate goal is to strengthen the resilience, and protect the lives, rights and livelihoods of vulnerable people and communities
NRC also runs the Internal Displacement Monitoring Centre in Geneva, a global leader in reporting on and advocating for people displaced within their own country. 
NRC is looking for Shelter/WASH Database Officer in our office in Severodonetsk, Ukraine.
The purpose the Shelter project officer (Database) position is data management of the shelter projects, by processing data generated by assessments and project progress monitoring, and by keeping the shelter database updated.
Job description:
Adhere to NRC policies, guidelines and procedures
Contribute to donor reports and Shelter/NFI/WASH strategy documents, providing data on needs and gaps analysis
Ensure timely and accurate updates of program activities in the Shelter/NFI/WASH data-base
Ensure timely back-ups of the Shelter/NFI/WASH data-base
Ensure proper filing of documents
Adhere to National legislation and NRC policies regarding the administration and protection of private information
Promote and share ideas for improvement and necessary changes in the activities
Ensure efficient working relationships internally with the different CC units and externally with the Information Managers from the Shelter/NFI- and WASH Clusters.
Contribute to protection risks and needs analyses Contribute to design of protection response to identified risks and needs.
Develop and manage a database and monitoring system for the Shelter/NFI/WASH activities and ensure that the records are compliant with the NRC monitoring & evaluation procedures
Develop data entry forms and reporting formats in collaboration with the PM, Project Coordinators, Technical Officers
Documentation of the Shelter, NFI or WASH project activities, and its inputs and outputs (e.g. assessments, compiling beneficiary lists, tracking distributions and construction progress)
Ensure that collected data is entered into database and analyze for all interventions and prepare periodic progress reports and other documents as required
Research and retrieval of data from internal and external sources; preparation of statistical charts, tables and reports as required
Responsible for collection and maintenance of geographic baseline & thematic data
Responsible for productions of maps & other geographic information products as required.
Prepare reports for local authorities, NGOs, Red Cross, UN, OSCE, and other humanitarian actors as requested by the PM
Investigate and facilitate introduction of new technology, methods and approaches in order to improve the quality of the activities.
Qualifications:
3 years' experience in the area of project tracking, database management and/or geographic information systems (GIS).
Experience from working in a humanitarian/recovery context.
Knowledge and experience in GPS and mapping and familiarity with GIS systems.
Higher education, within database management, GIS or related area. Degree in information management or other relevant field would be desirable.
Documented results related to the position's responsibilities
Previous experience from working in complex and volatile contexts.
Advanced knowledge in MS Office products, notably MS Access and MS Excel. Knowledge of data collection tools. Knowledge of GIS packages (e.g. ArcGIS) is desirable
Intermediate level of English, both written and verbal
Excellent time management skills and ability to perform under tight deadlines;
Previous experience from a humanitarian/recovery context is an advantage
Solid understanding and experience of crisis contexts and working in complex emergencies.
Personal qualities:
Managing resources and achieving results
Handling insecure environments
Working with people
Coping with change
Empowering and building trust
Planning and delivering results.
We offer:
Contract period: till the end of 2020 with possibility of extension
Salary/benefits: According to NRC country policy, medical insurance, training opportunities, 7,5 h. working day
Duty station: Severodonetsk, Ukraine
Please note that we will contact only with shortlisted candidates.
NRC retains the discretion to cancel the recruitment.
For submitting CVs please follow the link – https://23109900.webcruiter.no/Main/Recruit/Public/4274075409?culture_id=en&link_source_id=0