Юридичні послуги для Національного Демократичного Інституту
ЗАВЕРШЕНО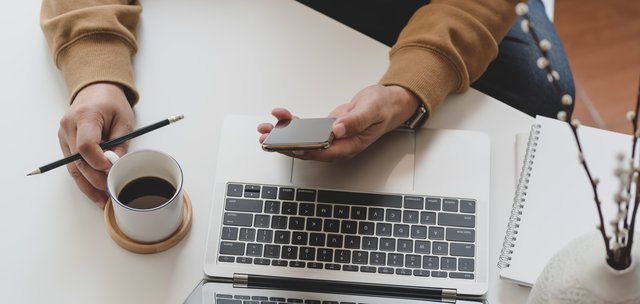 BACKGROUND
The National Democratic Institute (NDI or the Institute) has actively supported Ukrainian efforts to strengthen democratic institutions and advance democratic reforms through supporting good governance and citizen engagement, political party strengthening and civil society development, election monitoring and strengthening the political participation of women.
To support its programs in Ukraine and make sure that the requirements of the current Ukrainian legislation for the implementers of the international technical assistance projects are met, NDI seeks for the legal support on an as-needed basis for 12-months period.
SUMMARY
Over the course of the year NDI anticipates to engage with the legal service provider on the ad-hoc basis to receive a legal consultation both in written and oral form in Ukrainian and English primarily concerning the labor legislation, taxation, contractual relations with the third parties, as well as receiving the updates on recent amendments to current legislation. Prospective service provider will be expected to dedicate approximately 10 hours per month* from October 2022 through  September 2023, with the possibility of extension based on performance and mutual agreement between parties.  
* – the anticipated workload is calculated based on the legal firm's engagement during the period October 2020 – August 2022. The actual workload may vary.
SCOPE OF WORK
NDI intends to procure services of a reputable and qualified vendor to provide the following services:
Amending documents concerning labor legislation and civil law transactions and analysis of their conformity to requirements of the current legislation of Ukraine;

Current advisory on activities of NDI regarding organization of labor relations, tax issues, contractual relations with the third parties;

Providing with the updates on recent labor and tax law changes, etc;

Other services related to the legal support of NDI which shall be discussed as of separate project basis. 
The above mentioned services are required to be provided either in Ukrainian or English in the form of an oral or written consultation. 
The deliverables include, but not limited to:
Amended documents (contracts with the NDI staff, consultants, providers);

Written legal advisory notes/clarification.
Due to the Covid-19 and full-scale war in Ukraine, all work under this RFP will be conducted remotely at the start of any resulting agreements. If NDI and the successful vendor mutually determine global health conditions and local security situation have improved at a later date, the in-person consultations may be considered.
The anticipated monthly workload is around 10 hours*
* – the anticipated workload is calculated based on the legal firm's engagement during the period October 2020 – August 2022. The actual workload may vary.
TIMELINE 
Submissions are due by September 11, 2022. Early submissions are encouraged. 
The Agreement is expected to start in October 2022 through September 2023. 
NDI reserves the right to contact bidders to seek additional information and clarifications based on the submission of proposals following the submission deadline.
REQUIRED QUALIFICATIONS AND PROPOSAL REQUIREMENTS
Potential vendors should submit a written proposal to NDI by the aforementioned deadline for full consideration. Proposals should indicate the bidder's qualifications to provide the services outlined in their proposal.
Requirements to potential bidders:
Professional provider of a wide range of legal services (labor law, contractual issues, tax consultations, etc.);

Proven experience of work with technical assistance projects and international organizations;

Qualified personnel with more than 5 years of experience in providing similar legal services to international technical assistance projects/international organizations (master/specialist degree in Law, excellent verbal and written Ukrainian and English skills);

Availability to provide services to NDI with a short notification;

Availability to work during holidays and weekends.
At a minimum, the proposal should include:
A brief company's profile;

Registration documents;

Evidence of experience with technical assistance projects (USAID funded and other donors as well) and/or international organizations. Please, provide at least three references with full contact information of the previous clients (name, title, e-mail and phone number);

CVs of key personnel;

Price offer (please, complete P-UA22080801 – Annex to the RFP).
If you have any additional information you want to share, please include it to the offer.
NDI will evaluate bids based on the vendor's ability to meet the description of services/goods needed, cost and value-for-money, experience/reputation, flexibility in payment terms, etc. 
Please note that selected vendor would be expected to use NDI's standard contract template, a copy of which is available upon request.
The bid should be valid for 60 days from the due date of this RFP.
SUBMISSION PROCESS AND DISCLOSURES
Please submit proposals in English via email to [email protected] by the deadline listed in the Timeline Section. 
NDI reserves the right to reject any and all bids. NDI reserves the right to consider bids for modification at any time before a contract is awarded. NDI should not be liable for any costs associated with the preparation, transmittal, or presentation materials submitted in response to the RFP. NDI makes no certification as to the accuracy of any item and is not responsible or liable for any reliance on or use of the information or for any claims asserted therefrom. Bids are expected to be valid for up to six months from the publication date of the RFP.
Bidders must provide disclosure of any known past, present or future relationships with any parties associated with NDI. For example, bidders should disclose if a member of their Board is also a member of NDI's Board currently or in the past, or if they are affiliated (such as a board member, current/past employee or family member, volunteer, etc.) with a civil society organization that is a current, past or planned recipient of NDI funding. The bidder also certifies that the prices offered were arrived at independently and without the purpose of restricting competition with other offerers, including but not limited to subsidiaries and that prices have not been and will not be knowingly disclosed to any other offerer unless required by law. Failure to comply with these requirements may result in NDI having to re-evaluate the selection of a potential bid.
INFORMATION ABOUT NDI
The National Democratic Institute is a nonprofit, nonpartisan organization working to support and strengthen democratic institutions worldwide through citizen participation, openness and accountability in government. NDI has been supporting local democratization efforts in Ukraine since 1992. 
For more information about NDI, please visit: www.ndi.org.