Вакансія: Technical Advisor, Pharmaceuticals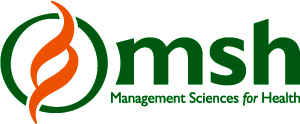 In September 2017, the United States Agency for International Development (USAID) awarded a five-year Health Safe, Affordable, and Effective Medicines (SAFEMed) contract to the Management Sciences for Health (MSH). SAFEMed applies health system-strengthening best practices to create evidence-based interventions and strengthen Ukraine's pharmaceutical system in line with the Ministry of Health's (MOH) health care reform objectives. SAFEMed seeks to improve access to appropriate, quality medicines to maximize availability within MOH's budgetary constraints. SAFEMed interventions will institutionalize rational medicine selection, strengthen and systematize public procurement of pharmaceuticals and commodities, support sustainable public sector pharmaceutical financing, and strengthen the pharmaceutical supply chain in collaboration with the Government of Ukraine (GOU), the MOH and the National Health Service of Ukraine (NHSU), civil society partners, other implementing partners, and the private sector. By the end of SAFEMed, Ukraine's pharmaceutical system will be more transparent and cost-efficient, and the availability of medicines will increase, thereby supporting the GOU goal of a health care system that produces desired health outcomes.
 Technical Advisor, Pharmaceuticals is a maternity leave position for the period July 01, 2020 – September 30, 2021, in Kyiv.
 Overall Responsibilities:
Support State-owned Enterprise "Medical Procurement of Ukraine" (CPA) in the organization of processes for centralized and decentralized procurement of pharmaceutical products, working side by side with the Ministry of Health (MOH), CPA, and pharmaceutical industry. Support introduction of bioequivalence standards for generics, bio-similars, and hybrids in Ukraine through the implementation of the Action Plan developed by the Ukrainian Ministry of Health in consultation with external stakeholders.
 Required minimum education: Postgraduate degree in pharmacology, economics, law, business management, public health, or other related fields.
 REQUIRED MINIMUM EXPERIENCE:
At least seven years of work experience in healthcare and/or life sciences, including familiarity with healthcare service delivery and pharmaceutical policies in Ukraine;
Excellent interpersonal skills and ability to work effectively with others in and across the organization to accomplish team goals;
Experience with information technology in healthcare, pharmaceutical products registration, supply chain, or procurement cycle is not required but highly appreciated.
 KNOWLEDGE AND SKILLS:
Ability to analyze data, draw conclusions and develop summary recommendations;
Ability to search peer-review and grey literature in English, Ukrainian and Russian;
Excellent written and verbal communication skills including presentations, meetings, and report writing;
Excellent interpersonal skills and ability to work effectively with others in and across the organization to accomplish team goals;     
Fluency in both English and Russian/Ukrainian languages required (both written and spoken);
Self-starter, ability to work independently under minimum supervision and oversight;
Some management skills, the experience of setting up and working through national working groups mechanism;   
Strong analytic skills, including the ability to synthesize and understand business issues to provide solutions.   
CORE JOB COMPETENCIES:
Functional competencies: Ability to gather and analyze information in order to address the tasks put by the Supervisor. Self-motivated and well organized with a strong ability to set priorities and meet deadlines. Understanding of ethical conflicts of interest aspects of work.
Ensuring delivery of results: functional/technical skills, client focus, information sharing, process management, priority setting, problem-solving, and timely decision making.
Core personal competencies: ethics and values, integrity and trust, listening, written communication.
Core MSH competencies: adaptability, communication, problem-solving, creativity and innovation, timeliness of work, quality of work and team relationships, resource utilization.
Travel requirements: Availability to travel domestically and internationally as needed, estimated at a level of 10% of the time.
 MAJOR RESPONSIBILITIES:
Advancing Public Procurement Instruments and Operations, Regionally and Centrally
Provide operational support to streamline CPA internal operations, governance and organizational development;
Provide technical support to CPA in the implementation of the transition plan from the specialized international organizations to CPA, including capacity building;
Provide technical support to CPA in the advancement of E-Catalog capabilities and strategy development
Provide technical support to CPA in the deployment of procurement best practices and advancement of supplier management capabilities
Provide technical support to CPA in the strategic introduction to the regions with clear messaging on its capabilities and value in order to generate demand for services;
Facilitate the development of the SAFEMed's Annual Plans with clear deadlines and milestones;
Facilitate communications and meetings with key stakeholders from the government, private sector and civil society in Ukraine, document key findings and recommendations from the meetings;
Collect data related to public procurement; analyze and prepare reports.
 Bioequivalence standards
Facilitate legislation changes forwarded to clear definitions of bioequivalence related processes within Ukrainian legislation and Ukrainian-EU legislation;
Facilitate each stage for an Action plan of Ukrainian bioequivalence strategy;
Participate in the working groups on bioequivalence;
Support the conduct of the international and national bioequivalence meetings and roundtables organized or supported by SAFEMed;
Document key findings and recommendations from the meetings.
 Technical writing
Work with the SAFEMed Senior Technical Advisor, as direct Supervisor, and COP on presentation, narrative reports, technical briefs, and other materials in the areas of verification and serialization as well as bioequivalence.
Other duties as assigned in medicines verification, bioequivalence, and reimbursement.
 APPLICATION PROCESS
All interested applicants should send a CV to [email protected]
Closing date for applications: open until filled.