Вакансія Gender Equality Advisor в ACTED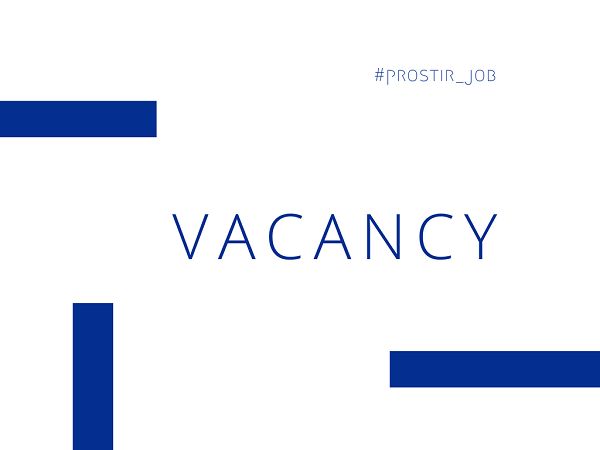 ACTED, французська гуманітарна організація, шукає спеціалиста, що приєднається до нашої команди на позицію Gender Equality Advisor.
Remuneration: USD 1270 – 1580 before taxation (based on experience)
Full-time position
Job purpose
The Gender Equality Advisor is responsible for the provision of technical guidance and oversight on addressing gender equality, especially among marginalized/vulnerable populations, through the implementation of an anticipated 3 year programme to be launched by ACTED and its partners in Luhansk and Donetsk oblasts (Government Controlled Areas) in the summer of 2019.
He/She will play a leading role in integrating gender equality and women and girls' empowerment in the implementation strategy of a programme aiming at supporting economic growth in conflict-affected areas of Ukraine.
The Gender Equality Advisor is based in Sloviansk/Sievierodonetsk and reports to the Country Project Coordinator. The Gender Equality Advisor can also be based in Kyiv, with 50% travel to bases in the east (Sloviansk/Sievierodonetsk).
Duties and responsibilities
Technical Advice and Coordination
Lead a comprehensive analysis of the root causes of gender inequality and barriers faced by a) women and girls (and men and boys), and b) specifically vulnerable and marginalized groups, in realizing their full potential in the programme's target areas of intervention
Develop and maintain a gender strategy which integrates the conclusions of the gender equality analysis, and propose corresponding adjustments to the programme's logical framework
Define gender-responsive implementation modalities and methodologies for the programme's implementation plan, incl. by leveraging ACTED's partners' knowledge of the context and experience implementing women empowerment activities:
Provide technical guidance and capacity building on gender responsive programme design and implementation (incl. development of training materials) to:
ACTED teams (project development, AME, project implementation)
ACTED partners (IMPACT and CSOs)
Employment centres and schools, community members/groups (e.g. for the implementation of social initiatives)
External Relations and Programme Development
Act as ACTED's key representative on gender issues in Ukraine
Ensure ACTED's external representation and effective coordination with relevant actors, including through participation in technical and sectoral meetings (related to gender/protection); and as needed vis-à-vis national and local authorities, consortium partners, other relevant stakeholders and donors
Participate in gender equality/women empowerment advocacy efforts in Ukraine, provided they fall within the remit of the programme and/or ACTED's mandate
Track and analyse gender dynamics and risks specifically in areas of intervention and generally in Ukraine
Provide technical inputs required for donor reporting
Provide expert guidance and ideas on bids for new/upcoming funding opportunities (incl. as pertains to resource allocation towards gender mainstreaming in budgets)
Support the development of gender-focused communications/visibility materials
Provide ad hoc technical support, advice and guidance to other ACTED and IMPACT missions around the world as relevant/required
Quality Assurance
Working with AMEU, design gender-responsive M&E frameworks
Ensure that programme quality, specifically as pertains to addressing gender inequality/barriers and not doing harm, can be appropriately measured through SMART outcome/output indicators
Support AMEU to design gender-responsive M&E tools, and participate in monitoring visits to assess quality of implementation
Lead the development of all technical tools related to gender components of this/other programmes (ToRs for consultants and evaluators, ad hoc reports, capitalization reports, etc.)
Ensure the appropriateness, adequacy and potential impact of gender-focused interventions
Disseminate tools, research, best practices and lessons learned in gender equality internally and externally through databases, publications, networks, working groups, events, and conferences
Organizational Development
Act as ACTED's focal point on Preventing Sexual Exploitation and Abuse (PSEA), including through representations in relevant working groups (internal and external to ACTED)
Support the HR department to ensure that gender equality and PSEA standards/policies are implemented among and respected by staff, within the workplace and with beneficiaries.
Suggest gender equality priorities/objectives, and the means to achieve them, for integration into ACTED's country strategy.
Requirements
Postgraduate degree in relevant field of expertise;
At least 3-5 years of experience in gender mainstreaming/women empowerment,
Knowledge of results based management and performance measurement frameworks;
Proven track record advising on or implementing gender-responsive interventions which yielded gender equality results;
Fluent English skills required;
Strong analytical and critical thinking skills;
Ability to organize and plan effectively, and yield participation from staff and partners;
Being a strong team player;
Excellent communication skills;
Proven ability to work creatively and independently both in the field and in the office.
Applications only in English should be submitted to the following address: [email protected] with the title or reference of the position (e-mails without mentioned position will not be considered) till June 24, 2019. Only short-listed candidates will be contacted for an interview. ACTED is equal opportunity employer.