Вакансія: Association Business Development Specialist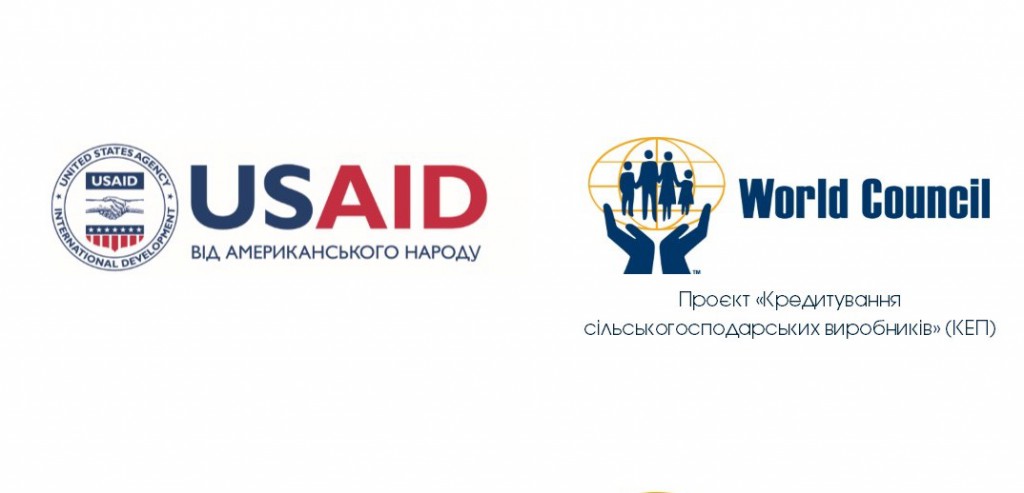 Program: Credit for Agriculture Producers (CAP) Project 
Location: Kyiv, Ukraine 
World Council of Credit Unions seeks an Association Business Development Specialist for the Credit for Agriculture Producers (CAP) Project in Ukraine, funded by the United States Agency for International Development (USAID), to work closely with the two major national Credit Union Associations (Associations) to strengthen their capabilities to effectively respond to their member credit unions' needs. She/he will work closely as a team member of CAP to help revive the credit union sector in Ukraine by ensuring the associated credit unions have access to modern services and tailored support to sustain growth and expand agriculture loan portfolios.
About the Project:
CAP seeks to revitalize the credit union sector in Ukraine by creating a more transparent legal and regulatory framework for credit union operations in Ukraine to both promote growth and reduce risks, while improving access to agricultural finance for agricultural and rural micro, small, and medium enterprises through credit unions. Specifically, the project expects to: (1) strengthen credit union regulator and national Associations' capacity; (2) advocate for an improved and updated legislative framework to meet European Union (EU) standards, enabling credit unions to compete with other financial institutions; and (3) address constraints preventing credit unions from expanding outreach and delivering high-quality lending to the agricultural sector.
Duties:
The Association Business Development Specialist will lead all tasks to develop and set up a business development unit inside the two major national Associations with the goal to address challenges limiting and/or preventing associations from sustainably offering tailored services to their associated members – credit unions. The Specialist will provide technical assistance to the Associations to help design and implement new services that are deemed critical to boost growth of volume of the credit unions' services in the business to client segment. He/she will work in coordination with the CAP team, local and international partners and experts to draw on lessons learned per experience in other countries. Specific duties are as follows:  
Technical
Lead and coordinate CAP work to support Associations in setting-up and managing a business development units (BDUs)
Support the Associations in recruitment for the new position to staff the BDUs;
Provide assistance to onboard new staff and develop annual work plan for the unit;
Support updating of credit union surveys to understand their needs and priorities;
Provide business development advise and support to the BDUs, to ensure implementation of plans and ensuring targets are met; and
Help identify priority modern services that may be eligible for CAP support.
Build the capacity of the BDUs and support design and delivery of modern services for associated credit unions
Lead and support design and implementation of prioritized services as identified by each of the Associations, within the project scope;
Where needed, coordinate technical support from local and international experts, required to design, test and implement new services; including drafting scopes of wok, procurement and recruitment of external experts;
In coordination with CAP leads from other project components, continue transfer of knowledge of current CAP tools and methodologies, including the model credit union building (MCUB) and 5Cs credit analysis tools, to the Associations and ensure its availability across the sector as additional services; and
Provide support for marketing activities to strengthen the brand image of credit unions, in coordination with the communication lead of CAP.
General
Oversee all tasks and deliverables under Objective 2;
Work closely with the Associations' and their business development units and serve as primary liaison between Associations' BDUs and CAP;
Manage subaward processes, including reporting for each of the Associations;
Create training materials and hold training sessions as needed; develop and supervise training programs for partners as needed;
Liaise with partner organizations, consultants, government officials, and other stakeholders as needed independently to ensure proper communication and information flow;
Be fully responsible for recruitment of local and international consultancies, technical experts and specialists as required to support Objective 2 work and implementation of new services;
Coordinate with international partners, consultants, volunteers, and local experts that provide support to CAP on Objective 2 of the project;
Contribute to the development of work plans, quarterly reports, reports to USAID, as well as CAP and partner annual reports, and reporting required for the project partners, recipients, and government as assigned by COP / DCOP;
Work closely with Agrifinance Team as well as Liquidity Team to ensure proper transfer of knowledge from Objective 3 and 4 to Objective 2;  
Travel outside of Kyiv, as needed, to reach rural credit unions and their members, including to Eastern regions of Ukraine; and
Fulfill all tasks required to meet project goals under CAP's Objective 2 as assigned and per request of the COP or DCOP.
Required Qualifications:
Masters' degree in economics, marketing, finance, banking or another related field;
At least 5-7 years of experience in business development or marketing. Experience in banking or financial industry is plus;
Previous experience in international assistance program preferred;
Training experience;
Excellent writing, research, and communication skills;
Native Ukrainian fluency, both written and spoken;
High proficiency in written and spoken English;
Computer proficiency (Microsoft Word, Excel, and PowerPoint);
Experience in creating and managing successful marketing strategy in B2C;
Knowledge of the budgeting principles;
Strong analytical and critical thinking skills;
Culturally sensitive and able to work with multiple stakeholders in Ukraine and understand their various positions/viewpoints; and
An ambitious nature, problem-solving abilities, creativity, and a dedication to creating change in Ukraine.
Apply: Please send a cover letter, resume, and three reference contacts to [email protected] with the subject line: "Lead Liquidity Management Specialist." Only candidates who have been selected for an interview will be contacted. No phone calls, please. Thank you.