Translator (програма U-LEAD з Європою, GIZ)
ЗАВЕРШЕНО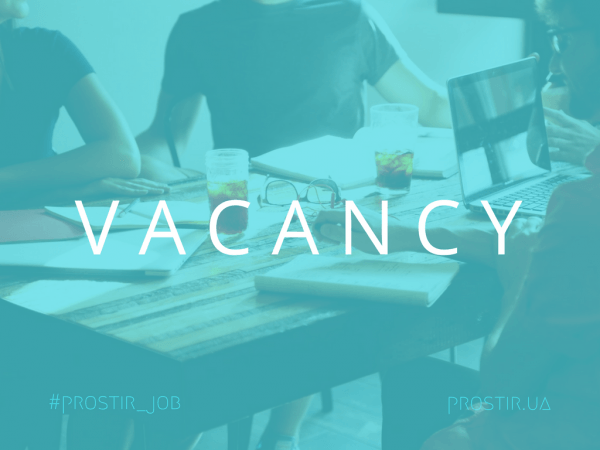 For U-LEAD with Europe | Ukraine – Local Empowerment, Accountability and Development Programme, implemented by GIZ, we are looking for an English Language Translator (full time 100%) to work in Kyiv.
In the last few years, Ukraine has developed and adopted various laws in favour of an ambitious decentralisation reform, which reshapes the relations between the national, regional and local level and builds institutional capacity. The success of the decentralisation reform greatly depends on the coordination and cooperation between the different stakeholders involved, including central government and regional offices. The Ministry of Regional Development, Construction, Housing and Communal Services (MinRegion) is responsible for the overall implementation of this milestone reform process. It has set up the Central Reform Office (CRO) to coordinate the implementation of the reform process in close coordination with 24 Local Government Development Centres in all Ukrainian Oblasts. The U-LEAD with Europe Programme supports these institutions via its main programme office in Kyiv and four offices in Lviv, Poltava, Chernivtsi and Dnipro.
The Translator will join the CROS (Central Reform Office Support) Unit of the Programme, which works closely with MinRegion on the implementation of the decentralisation reform. The Translator must be able to translate from Ukrainian into English and vice versa. Ability to translate from and into German is an asset.
The main areas of responsibility include:
Translating material such as legal documents, official letters or news reports into specified language or languages following established rules pertaining to factors, such as word meanings, stylistics, sentence structure, grammar, punctuation and mechanics
Checking translations regarding technical terms and terminology to ensure that they are accurate and remain consistent throughout translation revisions
Write, review, edit, proofread and format official documentation and other related materials to ensure accuracy, clarity and consistency of documents
Coordinate with the Communications Advisors to ensure the accuracy and precision of all published documents and media
Interpret during meetings, workshops or trainings from Ukrainian to English and vice versa
Required qualifications, competences and experience:
BA/MA in English Language Studies or an equivalent;
At least 2 years' professional experience in translation and/or interpretation in a comparable setting
Native Ukrainian speaker; proven ability to speak, write and read English, command of German is an asset
Experience liaising with stakeholders such as government officials, private actors, civil society and the press
Knowledge of the Ukrainian government's reform agenda, in particular in the field of decentralisation
Excellent working knowledge of IT technologies (related software, phone, fax, email, the internet) and computer applications (e.g. MS Office)
Experience working with social media on behalf of an organization is an asset
Team player with excellent intercultural competences
A good understanding and in-depth knowledge of the Ukrainian language/country-specific cultures
Excellent writing skills and command of grammar
Excellent communication, presentation and organizational skills
Attention to details combined with the ability to work under pressure and meet deadlines
High degree of loyalty and discretion
Willingness to travel within Ukraine if required
Assignment:
Starting as soon as possible. The contract duration is until the end of December 2019.
GIZ is an equal opportunity employer and offers an attractive and challenging working environment with opportunities for skill enhancement.
We are looking forward to your application in English comprising a) your CV and b) a cover letter explaining your motivation to apply for the job to [email protected] until 30 December, 2018.