Спеціаліст з питань громадського здоров'я/ Public Health Specialist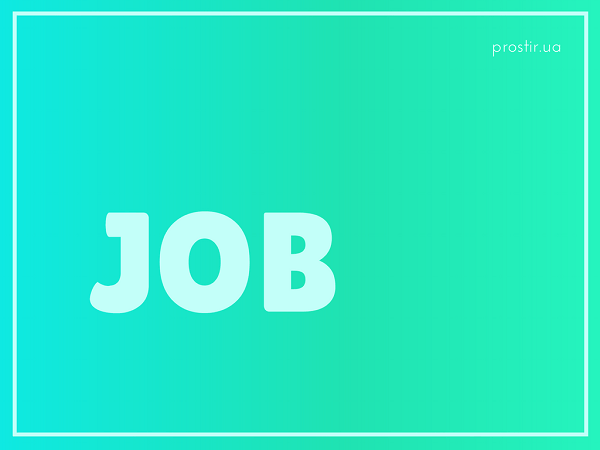 Deloitte is seeking resumes for qualified candidates to serve as Public Health Specialist (multiple positions open) in support of the USAID Health Reform Support project. The position is full-time and will be based in Kyiv, Ukraine.
Project Background and Summary:
The purpose of USAID Health Reform Support is to support a transparent, accountable, and effective health care system that is capable of meeting the health needs of the Ukrainian people. Advancing health sector reforms, enhancing transparency, and tackling corruption will reduce out-of-pocket payments and improve access and availability of high quality, evidence-based health care services for Ukrainians. Elimination of corruption is a cross-cutting theme across all objectives to be achieved by this activity, which include:
Improve health sector governance.
Support the transformation of the healthcare financing model.
Strengthen the health workforce.
Enhance transparency, accountability and responsiveness of the health care system.
Improve service delivery system at all levels.
Objective
It is envisioned that the Public Health Specialist will provide technical assistance on behalf of USAID Health Reform Support to the Ministry of Health, National Public Health Center, and other Ukrainian Government Entitles, as required. This position will require close collaboration with the Government of Ukraine, USAID, civil society organizations, and other donor organizations.   
Responsibilities:
The responsibilities of the Public Health Specialist will include but will not be limited to the following:
Providing technical and expert assistance directly to the Ministry of Health on:
Public Health Directorate's organizational design and capacity development;
Operational planning and staff capacity building;
Coordination of work with outsource organizations on organizational development;
Internal capacity building of MOH Public Health Directorate and/ or National Public Health Center – methodological internal knowledgebase development;
Supporting the development and implementation of KPIs and M&E framework to monitor and evaluate progress and performance of the PH Directorate;
Formulation of evidence-based policies to control the spread of communicable diseases and evaluate the effectiveness of disease control strategies;
Developing, coordinating, implementing and enforcing public health policies related to health promotion and prevention and control of NCD, Blood Safety, Immunization;
Design epidemiological surveillance and respond to and manage disease outbreaks;
Strengthening public health planning and financing functions;
Other organizational development activities and/or public health functions prioritized by MOH PH Directorate, specified in the detailed monthly activity plan and agreed with the Project and MOH PH Directorate.
Qualification requirements (minimum):
University education in Public Health, Health Science, Global/International Health, Medicine, Public Policy, Public Administration, Health Care Management or other relevant discipline, Master's degree will be preferred;
Understanding of the concept of public health; and specifically, good understanding of Communicable and Non-Communicable Diseases Control and Prevention, Immunization and Blood Safety would be an advantage;
At least 1 year of proven work experience in the area of health program or community health interventions/ policy implementation; experience in the area of public health will be an advantage;
Experience working with the Ukrainian Government institutions will be preferred;
Any health reform support experience and general understanding of Ukraine's health system and reform concepts, including public health system reform, will be preferred;
Computer literacy skills, including advanced knowledge of Microsoft Office package (Word, Excel, PowerPoint, Outlook); familiarity with Statistical programs, Analytics and Data visualization tools would be an advantage;
Ability to work effectively in a team with other public health professionals;
Ability to work in politically-sensitive and fast-paced environment;
Ability and preparedness to join the MOH PH Directorate as an official team member;
Excellent interpersonal communicational and organizational skills;
Excellent writing skills in Ukrainian;
English proficiency will be preferred.
Expected position duration and workload:
The expected period of performance for these positions will be from January 1, 2019 to June 30, 2019. The anticipated level of effort for these positions will be 40 hours per week. The anticipated working place will be the MOH Public Health Directorate.
Qualified candidates are expected to send their CVs, cover letters, and list of two professional references to [email protected]  no later than December 20, 2018. Please indicate the following in the subject field of the email: "Public Health Specialist". Only shortlisted candidates will be invited for an interview.