Спеціаліст з комунікацій і зв'язків з громадськістю та координатор заходів в Chemonics International Inc., Програма USAID "Конкурентоспроможна економіка України"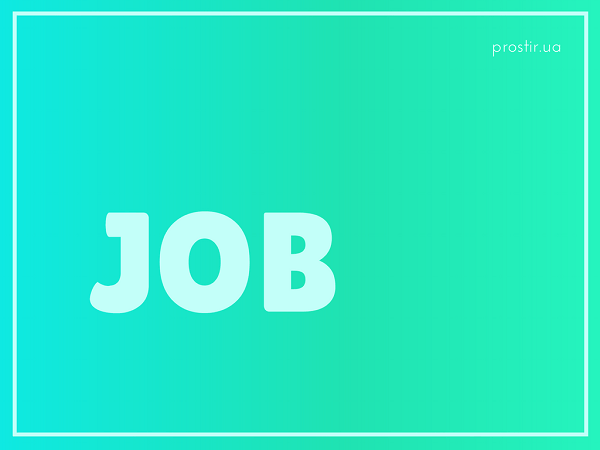 Chemonics International Inc. відкриває вакансії: 1. спеціаліста з комунікацій і зв'язків з громадськістю; 2. координатора заходів в Програмі USAID "Конкурентоспроможна економіка України".
Competitive Economy Program
Chemonics International, a global consulting and international development firm, seeks professionals to join our Kyiv-based communications, outreach, and events team for the USAID-funded Competitive Economy Program. This five-year program will encourage startup businesses and small and medium sized enterprises, increase domestic market competition, and support the competitiveness of Ukrainian firms in international markets. We are looking for individuals who have a passion for making a difference in the lives of people around the world.
 Chemonics is recruiting for the following specific positions:
 Communications and Outreach Specialist. The communications and outreach specialist will be responsible for advancing CEP's communications efforts within the program's communications strategy through social media, publications, and other media. In coordination with the rest of the project communication's team, the communications and outreach specialist will also be responsible for ensuring project communications comply with USAID branding and marking requirements and providing guidance on this point to other project staff as needed.
 The communications and outreach specialist should have the following qualifications:
Bachelor's degree in public relations, journalism, marketing, communications, or related field.
At least three years of relevant work experience, with demonstrated increasing responsibilities and knowledge. Experience with international organizations or NGOs preferred. Former experience with USAID development programs is highly preferred.
Working knowledge of media relations, publishing, and event planning fields, demonstrated connections with Ukrainian media related to business.
Proven experience with public event management and conducting campaigns, including use of social media such as Facebook, Twitter, Instagram and YouTube, for a wide array of clients.
Proficiency with MS Office software. Basic knowledge of website maintenance and other software packages (i.e. Photoshop, video editing software).
Advanced written and oral communications skills.
Ability to prioritize and handle multiple tasks, research and analyze pertinent client, industry and technical matters, while utilizing problem-solving skills.
Demonstrated leadership, versatility, and integrity.
Fluency in English and Ukrainian required.
 Event Coordinator. The events coordinator will be responsible for administrative and logistic arrangements associated with events organized and sponsored by CEP. As a member of the project communications team, the event coordinator will liaise with technical teams and the project's operations team to coordinate event logistics and ensure the outcomes of events are captured in project communication products.
 The events coordinator should have the following qualifications:
Bachelor's degree in business, economic, communications or related field.
Experience organizing conferences and/or public events, with experience supporting donor or international organizations preferred.
Excellent interpersonal skills in the context of interacting with international and Ukrainian officials, staff members, as well as with the general business community and Government of Ukraine agency representatives.
Demonstrated initiative, self-motivation, and organizational and multi-tasking skills. 
Ability to communicate clearly and effectively. 
Advanced skills in MS Office applications, including Word, PowerPoint, and Excel.
Demonstrated leadership, versatility, and integrity.
Proficiency in English and Ukrainian required.Application Instructions: 
Chemonics is an equal opportunity employer and does not discriminate in its selection and employment practices on the basis of race, color, religion, sex, national origin, political affiliation, sexual orientation, gender identity, marital status, disability, genetic information, age, membership in an employee organization, or other non-merit factors.
Please send a CV and brief letter of interest indicating related experience and achievements by February 19, 2019 to

[email protected]

. Please include your name and the name of the position in the subject line. Candidates will be reviewed and interviewed on a rolling basis until positions are filled. No telephone inquiries, please. Finalists will be contacted.