Sexual and Reproductive Health Project Manager до Представництва UNFPA, Фонду ООН у галузі народонаселення в Україні
ЗАВЕРШЕНО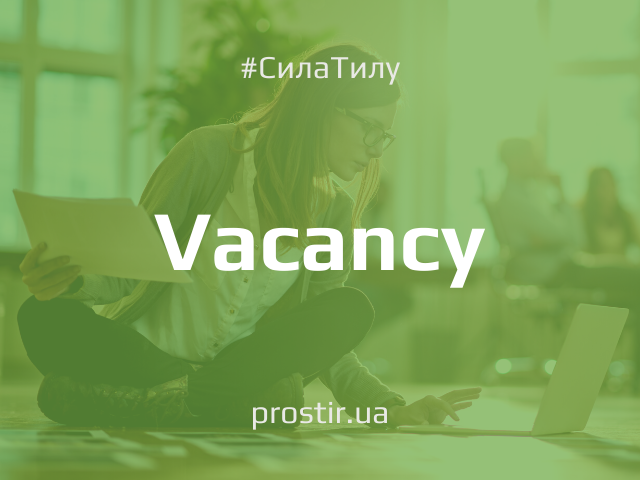 POSITION TITLE: Sexual and Reproductive Health Project Manager
POST LEVEL: Service Contract, SB4/Q1
DURATION: one year with possible extension
POSITION: two posts
REPORTS TO: UNFPA SRH Programme Officer
Duty Station: Kyiv
Full/part time: Full time
The Position:
The SRH Project Manager contributes to the effective management of UNFPA humanitarian response project activities in the areas of reproductive health, health system response to GBV, reproductive health commodity security.
Job Purpose:
Working within a large and complex Country Office (CO) environment, you will support the effective management of UNFPA humanitarian projects and activities in the areas of reproductive health, health system response to GBV, including reproductive health commodity security.
Through substantive analysis and assessment of political, social and economic trends, you will contribute to project formulation and evaluation, integrated humanitarian response programming initiatives.
SRH Project Manager will monitor results achieved during implementation, guiding the appropriate application of systems and procedures, and developing enhancements as required.
Main duties and responsibilities:

In collaboration with Government counterparts, UN Agencies, and other international and national humanitarian partners manage implementation of an assigned SRH related humanitarian response projects, activities of the CO Humanitarian operations response plan, including health system response to GBV with specific focus on addressing specific needs in access to SRH services and protection of RR of most vulnerable population groups (IDPs, PWD, LGBTQI people, vulnerable adolescent boys and girls, etc.);
Provide technical and programmatic inputs to the planning, conceptualization, implementation, monitoring and evaluation of UNFPA-led sexual and reproductive health (SRH) humanitarian response actions and lead CO preparedness actions as related to SRH, including integration of MISP into the national emergency preparedness and response systems;
Contribute to establishment and maintaining of collaborative relationships with counterparts in government, multi-lateral and bilateral donor agencies and international and national humanitarian partners, particularly those engaged in the work of Health Cluster and SRH Working Group facilited by UNFPA, to address emerging issues, and effectively influence diverse stakeholders to contribute to achieving UNFPA's mandate;
Assist in advocacy and resource mobilization efforts of Country Office by preparing relevant documentation, i.e. project summaries, conference papers, speeches, donor profiles, and participating in donor meetings and public information events;
Contribute to provision of programmatic and technical support to the Ministry of Health of Ukraine, Regional health authorities and other UNFPA partners to ensure integration of SRH related issues into the humanitarian response as well as national health strategies and programmes;
Contribute to development of the national capacity for demand creation of sexual and reproductive health services, including provision of information, especially for women and young people.
Provide overall coordination and administration of the project activities, including management of assigned IP's to ensure that the implementation of the project(s) complies with the approved work plans and budgets;
Oversee the work of the project team as well as consultants, advisors, and experts. Provide quality, timely and integrated technical and programmatic leadership in terms of UNFPA policy and strategy related to address reproductive health issues.
Liaising and interacting will all partners, vendors and service providers within the project(s) on all matters related to the project implementation for the timely, successful and efficient implementation of all activities planned under the project(s);
Coordinating the project activities with the activities of other stakeholders working in the same area in order to avoid activity duplication and ensuring cost effectiveness of the project implementation;
Preparing, updating, implements and monitoring the calendar activity plans for the project(s) based on the approved annual work plan(s);
Analyzing the project implementation, identifies possible implementation obstacles and suggests solutions, reports on the output delivery to the Assistant Representative, and to CO programme and operations staff, in their areas of competence;
Ensuring visibility of the project implementation through public relations, advocacy, working with the mass media and other communications activities;
Preparing and submitting to the UNFPA CO the reporting documents related to project(s) managed, including reports and monitoring data;
Regularly communicating with and gives advice to the UNFPA CO on all matters related to the project implementation to ensure success of the project(s);
Providing project-related information for the UN and UNFPA communications activities, including news, press announcements, press releases, summaries/overviews, presentations;
Performing other project-related tasks requested by the CO management;
Qualifications and Experience:
At least 3 years of relevant work experience working with project management in health sector, preferably in the area of SRH, ideally working on joint projects with international partners and/or health cluster partners.
Significant experience partnering or working with a variety of partners, including civil society, public sector), the UN, and international organizations.
Good understanding of the local health system; experience collecting data for monitoring purposes would be valuable; experience of monitoring and evaluation of SRH/health programmes in the health sector.
Experience with advocacy work, with extra weight on experience with SRH;
Good written and verbal communication skills.
Education:
Advanced university degree in Medicine, Public Health or other related filed.
Languages:

Fluency in English and Ukrainian.
Values:
Exemplifying integrity
Demonstrating commitment to UNFPA and the UN system
Embracing cultural diversity
Embracing change
Functional Competencies:
Advocacy/Advancing a policy-oriented agenda
Leveraging the resources of national governments and partners/ building strategic alliances and partnerships
Delivering results-based programmes
Internal and external communication and advocacy for results mobilisation
Core Competencies:
Achieving results
Being accountable
Developing and applying professional expertise/business acumen
Thinking analytically and strategically
Working in teams/managing ourselves and our relationships
Communicating for impact
Please apply through the link by June 5, 2022