Protection Officer (Legal Research and Information officer) – Датська Рада у справах біженців в Україні
ЗАВЕРШЕНО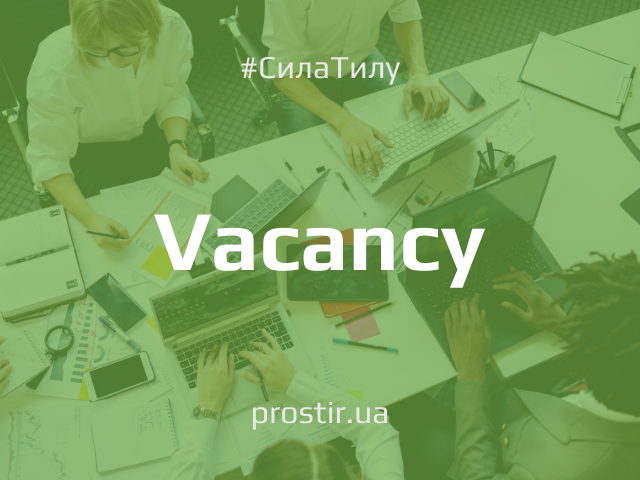 Danish Refugee Council (DRC) is an international non-governmental organization, which promotes and supports durable solutions to the problems faced by refugees and internally displaced people all over the world.
DRC Ukraine is looking for a highly qualified Protection Officer (Legal Research and Information officer) based in Kyiv.
Overall purpose of the role
Responsible for the management, analysis, and sharing of data related to program activities as well as aggregating DRC Legal Program current and on-going legal analyses with the view of creating a comprehensive online platform or directory or app to be used by DRC legal aid beneficiaries. The position holder will be responsible for populating and periodically updating the information on the software platform developed by an IT Consultant.
Main responsibilities:
Contribute to the development of DRC Legal Aid Platform by reviewing information needs and gaps, evaluating information management processes and tools and drafting an information collection and management plan in support of DRC's legal operations.
Ensure the compliance of information systems and process with the applicable standards and guidelines related to information management and data protection, including the Protection Information Management (PIM) standards and principles and DRC's internal guidelines.
Aggregate all beneficiary information, awareness raising materials, and legal analyses in the possession of the Legal Program, and catalogue them using pre-established criteria.
Populate and regularly update DRC legal aid web directory/platform/app. Develop an informational template for lawyer and user personal page, compile a legal informational algorithm for the platform bot.
As the focal person for maintenance of the web directory/platform/app, ensure that the information and content of the platform are up and running uninterruptedly, and coordinate the troubleshooting in case of malfunctioning.
Draft information products such as reports, charts, and infographics by turning data into graphic products to facilitate the dissemination of information to external stakeholders for the purpose of reporting, information sharing, and advocacy. To this end, designs the layouts of reporting and presentation templates using graphic design programs ensuring the attractiveness and clarity of the information products.
Contribute to the development and implementation of a dissemination plan for all information products, including the definition of standard operating procedures for clearing information products for release.
Required experience and competencies
2 years of relevant experience in law and/or legal analysis.
University degree in law/jurisprudence.
Knowledge of different data collection methodologies and capacity to analyze information.
Understanding of data aeration and collection, compilation, analysis, and reporting with the ability to write in a clear and concise manner and effective oral communication.
Experience working with (I)NGOs.
Innovative thinking.
Fluency in English, Ukrainian, and Russian.
We offer:
Contract length: 3 months (extension subject to funding)
Level H
Start date: July 2022
The application is open for Ukraine citizens only. Salary and conditions will be in accordance with the Danish Refugee Council's Terms of Employment for National Staff. 
Application process
All applicants must send a cover letter and an updated CV (no longer than four pages) in English via link https://candidate.hr-manager.net/ApplicationForm/SinglePageApplicationForm.aspx?cid=1036&departmentId=19100&ProjectId=165035 . Applications sent by email will not be considered.
Closing date for applications: July 17, 2022
All DRC roles require the post-holder to master DRC's core competencies:
Striving for excellence: Focusing on reaching results while ensuring efficient processes.
Collaborating: Involving relevant parties and encouraging feedback.
Taking the lead: Taking ownership and initiative while aiming for innovation.
Communicating: Listening and speaking effectively and honestly.
Demonstrating integrity: Upholding and promoting the highest standards of ethical and professional conduct in relation to DRC's values and Code of Conduct, including safeguarding against sexual exploitation, abuse and harassment.
For further information about the Danish Refugee Council, please consult our website drc.ngo