Protection Assistant (Lawyer cross-border legal aid) – Датська Рада у справах біженців в Україні
ЗАВЕРШЕНО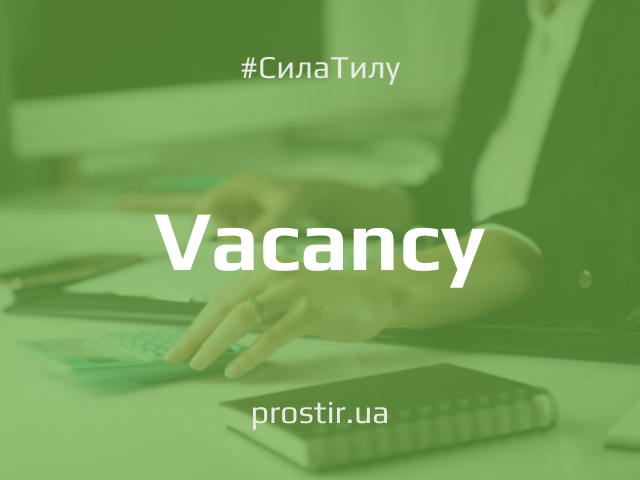 Danish Refugee Council (DRC) is an international non-governmental organization, which promotes and supports durable solutions to the problems faced by refugees and internally displaced people all over the world.
DRC Ukraine is looking for a highly qualified Protection Assistant (Lawyer cross-border legal aid) based in Lviv.
Overall purpose of the role
Lawyer is a position with the primary objectives to:
deliver high quality legal aid services in Lviv oblast IDP hubs and shelters, Lviv legal office, and via hotline
deliver high quality legal aid services at four border checkpoints with Poland (Rava-Ruska – Hrebenne, Shegini – Medica, Krakivets – Korchova, Hruszow – Budomierz);
contribute towards enhancing DRC's capacity to carry on evidence based advocacy;
contribute towards implementation of high-quality awareness raising program.
Main responsibilities:
Provide one-on-one legal counseling to people fleeing from the hostilities to safety of the neighboring countries.
Facilitate people on move and other conflict-affected population in receiving information on asylum and temporary protection procedures, other relevant information on international protection and opportunities for humanitarian assistance.
Organize and facilitate awareness-raising sessions on recent legal developments addressing the information and legal needs of refugees and conflict-affected people fleeing the country.
Assist in conducting legal and protection assessments as part of DRC field staff.
Facilitate and follow up incoming and outgoing protection referral cases.
Provide information and other legal advice to enable people on move and other conflict-affected population fleeing the country to access welfare benefits, livelihood opportunities and privileges.
Any other functions to be assigned by the Legal Team Leader or Refugee Protection Project Manager;
Comply with all relevant DRC policies and procedures;
Understand, and ensure the observance of the DRC Code of Conduct.
Case Management Reporting
Create weekly work plan in coordination and under supervision of the Legal Team Leader in Lviv.
Tracking and managing cases.
Provide input for the monthly report.
Document findings of needs assessments; including preparation of reports and other relevant documents.
Assist with maintaining archiving system up to date (both in hardcopies and electronically).
Assist in designing the needed forms, questionnaires and other templates.
Coordination
Contribute to the development of referral mechanisms for legal matters.
Establish excellent relations with beneficiaries, including understanding the needs of beneficiaries through frequent contact with beneficiaries.
Assist in providing information to and cooperation with civil society representatives and relevant authorities.
Attend and participate in coordination meetings when delegated by supervisor.
Required experience and competencies
Minimum 2 years of relevant professional experience, including experience in legal counseling, (I)NGO experience is preferred;
University degree in Law;
Excellent knowledge of legislation on internally-displaced persons and protection of asylum seekers and refugees in neighboring with Ukraine countries; knowledge of law the of the recipient country is preferred;
Experience of working with vulnerable groups and communities;
Experience of working in stressful environments is of advantage;
Good analytical, legal writing and research skills;
Ability to provide high-quality, targeted and accessible legal advice;
English – Intermediate or Upper-Intermediate level; good command of Ukrainian and/or Russian;
Good communication skills;
Confident user of computers and office software packages.  
We offer:
Contract length: 3 months (extension subject to funding)
Level I
Start date: July 2022
The application is open for Ukraine citizens only. Salary and conditions will be in accordance with the Danish Refugee Council's Terms of Employment for National Staff. 
Application process
All applicants must send a cover letter and an updated CV (no longer than four pages) in English by link https://candidate.hr-manager.net/ApplicationForm/SinglePageApplicationForm.aspx?cid=1036&departmentId=19100&ProjectId=165025 . Applications sent by email will not be considered.
Closing date for applications: July 17, 2022
All DRC roles require the post-holder to master DRC's core competencies:
Striving for excellence: Focusing on reaching results while ensuring efficient processes.
Collaborating: Involving relevant parties and encouraging feedback.
Taking the lead: Taking ownership and initiative while aiming for innovation.
Communicating: Listening and speaking effectively and honestly.
Demonstrating integrity: Upholding and promoting the highest standards of ethical and professional conduct in relation to DRC's values and Code of Conduct, including safeguarding against sexual exploitation, abuse and harassment.
For further information about the Danish Refugee Council, please consult our website drc.ngo