Project Development Specialist, Suppоrt to Anti-Corruption Champion Institutions (SACCI) Program in Ukraine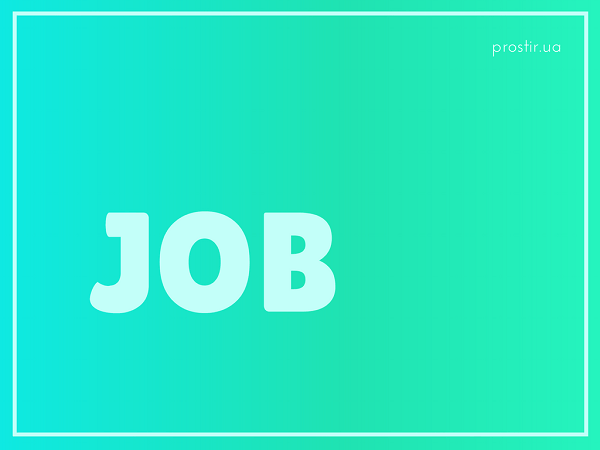 Project Development Specialist, LTTA
Kyiv, Ukraine
Support to Anti-Corruption Champion Institutions (SACCI) Program in Ukraine
Company Profile: 
MSI, a Tetra Tech Company, is a US-based international development firm with a 35-year history of delivering development results across the world. Our core expertise is in the fields of institutional development, public sector management, governance and anti-corruption, and monitoring and evaluation (M&E). MSI implements nearly 100 projects in 90 countries around the world. As one of the leading companies in our field, MSI has partnered with more than 80 organizations across all sectors of international development with clients ranging from large bilateral and multilateral donors such as USAID, the World Bank and the UNDP to national and local governments, NGOs, think tanks, foundations and universities. For more information on MSI, please visit our website at www.msiworldwide.com.
Project Summary: 
The Support to Anti-Corruption Champion Institutions (SACCI) Program in Ukraine is a five-year USAID initiative with the objective to assist Ukraine to reduce corruption and increase the accountability and transparency of governance. The program seeks to empower key government institutions to fight corruption, build public support for and engagement in anti-corruption effort, and reduce citizen tolerance to corruption.
**Please note: Only citizens of Ukraine are eligible for this position**
Position Summary: 
Project Development Specialist (PDS) will support SACCI in developing grants, short-term technical assistance (STTA) and direct delivery of goods and services (DDGS) activities to further SACCI objectives. PDS will provide an essential program support function to SACCI program staff across SACCI three Objective Areas (Anti-Corruption Policy and Legislation; Civic Engagement, and Communications) as they develop programming content and design activities. PDS will report to Government Liaison/Civic Engagement Senior Manager and ultimately to Chief of Party (COP).
Responsibilities:
Responsible for the development of grants and design documents working in coordination with many other team members;
Identify potential grantees through networking and outreach, and work with them to design and develop grant concepts and activities under the overall strategic guidance of the program component area team leads and the supervision of the Government Liaison/Civic Engagement Senior Manager;
Prepare, present, analyze, and evaluate grant concepts, applications, and grant agreement/award documents to ensure consistency with program priorities, goals and objectives;
Develop scopes of work for short-term technical assistance consulting assignments;
Develop scopes of work, concept papers and agendas for training, conference and public outreach events;
Develop and finalize multiple grants and other activities, on an ongoing basis, in a fast-paced and highly dynamic environment, monitoring the changing socio-political climate to provide on-going strategic analysis and advice to SACCI;
Other duties as assigned.
Qualifications
A bachelor's degree or higher in a field related to international development or public administration.
At least three (3) years demonstrated experience in project design, development and management of relevant donor-funded community development projects at the national level in Ukraine.
Proven knowledge of local and international NGOs and community-based organizations implementing relevant activities and programs in country, as well as key governmental actors and stakeholders.
Strong organizational, management, and administrative skills, preferably with respect to report writing and monitoring and evaluation.
Demonstrated analytical ability and understanding of local and regional political context, with the ability to think creatively in conceptualizing relevant grant activities.
Prior experience with USAID-funded or other international organization projects and familiarity with USAID communications policies is an asset.
Ability and willingness to travel within Ukraine.
Fluency in Ukrainian and proficiency in English
*Deadline for applying for this position – November 01, 2020*
Please use Internet Explorer when submitting your application
Only candidates who have been selected for an interview will be contacted. No phone calls, please.
MSI is an EEO/AA/ADA Veterans Employer.
Reasonable Accommodations: MSI is dedicated to hiring an inclusive workforce. If you would like to request reasonable accommodations during the application process, please email [email protected] with "Reasonable Accommodations" in the title. Our recruitment team looks forward to engaging in an interactive process to provide reasonable accommodations for candidates.
To apply: Please visit our website, www.msiworldwide.com