Program Officer у Freedom House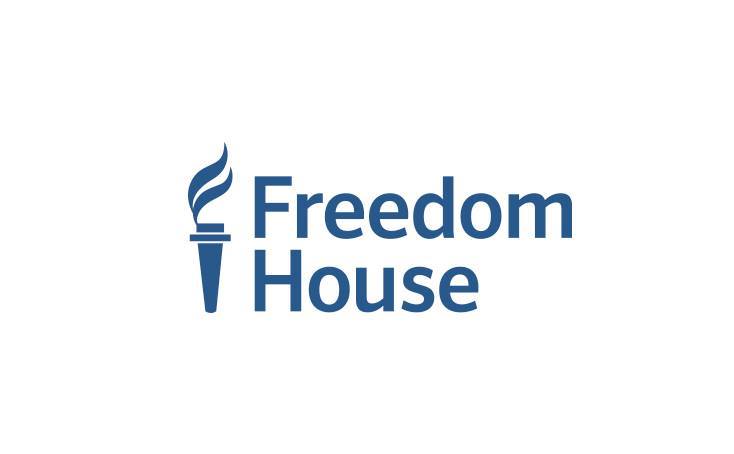 Freedom House оголошує конкурс на заміщення посади Менеджера / Менеджерки програм в Україні!
Це неймовірна можливість приєднатися до однієї з провідних міжнародних неурядових організацій, що працюють над захистом основних свобод, прав людини та демократії.
Далі — англійською.
Position Summary
Freedom House seeks a Program Officer to serve as a project implementer, human rights expert, advocate, and liaison with partners, activists, and others across Ukraine for a portfolio focusing on engaging the justice and security sector and ending impunity for hate-motivated violence in Ukraine. The Program Officer will play an important role in implementing advocacy, campaigning, educational, and other activities in partnership with Ukrainian civil society organizations. Additionally, the Program Officer will help Freedom House manage key relationships, support Ukrainian civic activists and organizations, and communicate our goals and positions to the media and the public.
The Program Officer will help guide Freedom House's agenda and should be passionate and enterprising about improving human rights and strengthening democracy agenda in Ukraine. The position calls for an experienced human rights activist, expert, and advocate ready to take on a diverse array of human rights issues. The Program Officer's thematic responsibilities will include public oversight of law enforcement and security agencies as well as addressing and combating hate-motivated violence in Ukraine. The Program Officer must have the capacity and experience in managing initiatives and projects in conjunction with others. The Program Officer should be ready to travel around Ukraine as well as internationally, as needed. Approximately 20% of the Program Officer's time will be spent on the administration, planning, and logistical tasks necessary to implement complex programs.
The Program Officer is a full-time position based in Kyiv, Ukraine and will report to the Ukraine Project Director. Freedom House will not sponsor residency or work permits for this position, therefore only applicants with the legal right to live and work in Ukraine will be considered.
Essential Duties and Responsibilities

Project Implementation, Coordination, and Development
- Coordinate implementation of interlocking and complementarity activities by Freedom House and project partners
- Organize advocacy, educational, and other events and activities with Kyiv-based and regional groups in Ukraine, and liaise with other NGOs where appropriate in their design and preparation
- Maintain regular contact with partners to support them, learn about their needs, and develop joint initiatives
- Review partner narrative and financial reports for compliance with relevant standards and requirements
- Devise and implement advocacy and campaigning supporting jointly with partners
- Work closely with existing partners while cultivating new partnerships in support of our goals
- Assist Freedom House staff in Ukraine and the U.S. to design and develop project approaches and proposals, including through identifying potential partners and activities in Ukraine
Human Rights and Democracy Advocacy and Communications
- Monitor and follow developments in human rights and democracy in Ukraine to keep current on issues relevant to Freedom House and its work, and identify opportunities for Freedom House to support and shape these developments
- Deliver effective and timely communication of Freedom House's activities to stakeholders and the general public through the media, social media, and events in cooperation with other Ukraine office staff
- Develop and maintain strong relationships with relevant Ukrainian parliamentarians and government officials
- Support advocacy efforts on Freedom House's advocacy priorities, representing Freedom House  to high-profile policymakers, practitioners, think tanks, academic partners, the media, civil society, and the public
Minimum Qualifications
Master's degree or equivalent preferred (preferred fields: Human Rights, International Relations, Law, Journalism, Public Communications, or similar)
At least five years' experience in human rights advocacy, research, or defense
At least three years' experience in implementing, coordinating, or managing grant-funded projects
Strong ability to communicate effectively in English, both verbally and in writing
Fluency in Ukrainian and Russian, both verbally and in writing
Strong knowledge of human rights principles and mechanisms, and understanding of democracy promotion
Experience engaging with the representatives of the justice, law enforcement, and security sectors is a distinct plus
Ambition and readiness to develop new expertise in human rights themes relevant to Freedom House's work
Knowledge of basic accounting principles and grant-related compliance requirements
Mastery of MS Office Suite, and ability to accurately type minimum 40 words per minute
Ability to coordinate travel logistics, meetings, and use of conference facilities
Ability to accept and complete administrative tasks with a can-do attitude
Ability to maintain the highest degree of confidentiality regarding all aspects of work at all times
Strong ability to apply interpersonal skills, and successfully work in a diverse and multicultural environment with a high degree of ambiguity
Strong ability to work independently with minimal supervision, plan, organize, prioritize work, and multi-task to meet tight deadlines
Ability to apply superb attention to detail and consistently produce timely and error-free work
Excellent timekeeping and attendance at all times
Exhibit excellent phone etiquette, pleasant demeanor, and ethical conduct