Представництво Датської Ради у справах біженців в Україні шукає асистента з економічного розвитку (гранти), м. Mаріуполь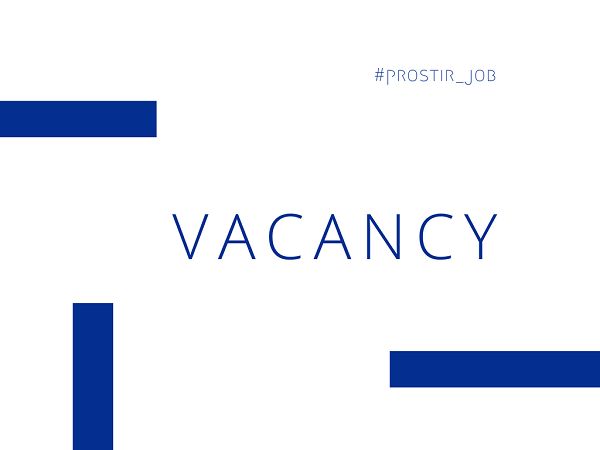 Danish Refugee Council, one of the world's leading humanitarian NGOs, is currently looking for a Livelihoods Assistant for a 5-year USAID funded comprehensive livelihoods project that aims to improve the overall economic resilience of eastern Ukraine. The position is based in Mariupol.
About the job
Dаnish Refugee Council (DRC) is an international non-governmental organization, which promotes and supports durable solutions to the problems faced by refugees and internally displaced people all over the world. In Ukraine DRC operates since 2007. From 2015 on, DRC has successfully implemented livelihoods programmes aimed to provide IDPs and conflict-affected populations with income-earning opportunities, thus strengthening their resilience and reducing their dependence on traditional humanitarian aid. Livelihoods Assistant reports to Team Leader – Livelihoods.
Under the supervision of and together with Livelihoods Officer and Team Leader ensure the quality of the planning, implementation / coordination and follow up of all technical aspects of the activities being implemented by DRC under USAD project, namely when working with grant program component within Donetsk and Luhansk oblasts.
Under the supervision of Livelihoods Officer work on building and maintaining good relations with the technical team that co-implements grant component, to support its adequate implementation and coordination within.
Your main duties and responsibilities will be:
Programming & Operations
• Under the supervision of and together with LLH Officer ensure efficient and effective program implementation while following the budget and work plan
• Participate in preparing monthly/quarterly/annual highlights/reports for donors
• Carry out monitoring and evaluation exercises
Coordination and representation
• Collaborate with relevant internal and external technical experts / colleagues on grant component implementation issues
• Represent DRC at meetings and other relevant technical coordination meetings
• Ensure integration with other DRC sectors
Project development
• Co-implement project plans and budgets for funding
• Co-develop and use projects tools
• Project implementation and reporting
• Monitor and evaluate projects
Logistics/Finance
• Support the monitoring of financial commitments and expenditures against budgets and provide timely feedback on budget follow-up
• Provide assistance in planning and coordinating logistics and movements of staff from and to different operational areas
• Provide assistance in procurements and ensure their execution 
Supervisor responsibilities:
• Does not have direct line management responsibility for staff.
About you
To be successful in this role we expect you to have experience in grant making programmes in the field of technical assistance; passion for helping people and communities to improve their lives, impeccable integrity and honesty and great people skills. All employees should master DRC's core competencies: Communicating, Taking the lead, Collaborating, Striving for excellence and Demonstrating integrity.
Required
• Minimum 2 years of practical experience in sector area working for an INGO
• Field experience
• Excellent skill in MS Word, Excel, and PowerPoint
• Advanced English proficiency
• Fluency in Ukrainian and Russian languages
All DRC roles require the post-holder to master DRC's core competencies:
• Striving for excellence: Focusing on reaching results while ensuring efficient processes.
• Collaborating: Involving relevant parties and encouraging feedback.
• Taking the lead: Taking ownership and initiative while aiming for innovation.
• Communicating: Listening and speaking effectively and honestly.
• Demonstrating integrity: Upholding and promoting the highest standards of ethical and professional conduct in relation to DRC's values and Code of Conduct, including safeguarding against sexual exploitation, abuse and harassment.
We offer
Contract length: 1 year with the possibility to extend
Level: I
Start date: middle July, 2019
The application is open for Ukraine citizens only. 
Salary and conditions will be in accordance with Danish Refugee Council's Terms of Employment for National Staff; please refer to                      drc.ngo under Vacancies. 
Application process
All applicants must send a cover letter and an updated CV (no longer than four pages) in English.
Applications sent by email will not be considered.
You could apply here.
ATTENTION: Though external and internal candidates are equally encouraged to apply for this position, in case of equal level of qualifications and interview performance the preference will be given to an internal candidate. Closing date for applications: 30 June 2019.
If you have questions or are facing problems with the online application process, please contact  [email protected]
For further information about the Danish Refugee Council, please consult our website drc.ngo. 
DRC as an employer 
By working in DRC, you will be joining a global workforce of around 8000 employees in 40 countries. We pride ourselves on our:
Professionalism, impact & expertise
Humanitarian approach & the work we do
Purpose, meaningfulness & own contribution
Culture, values & strong leadership
Fair compensation & continuous development
Read more here about what our employees say about working in DRC.
DRC's capacity to ensure the protection of and assistance to refugees, IDP's and other persons of concern depends on the ability of our staff to uphold and promote the highest standards of ethical and professional conduct in relation DRC's values and Code of Conduct, including safeguarding against sexual exploitation, abuse and harassment. DRC conducts thorough and comprehensive background checks as part of the recruitment process. Visit drc.ngo to read more about what we do to secure robust safeguarding mechanisms.
If you have questions or are facing problems with the online application process, please visit drc.ngo/jobsupport.