Представництво Данської ради у справах біженців шукає кваліфікованого бухгалтера, м. Київ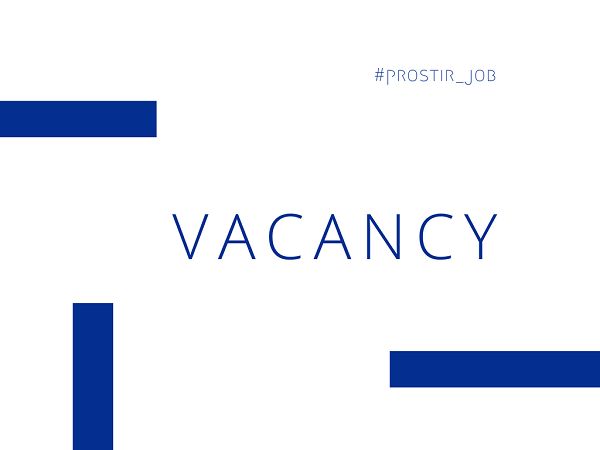 Danish Refugee Council, one of the world's leading humanitarian NGOs, is currently looking for a highly qualified Finance Assistant (Accountant) for a part-time work (up to 50%), a key member of the finance team. The Finance Assistant (Accountant) will provide accounting support to the DRC/DDG operations and will ensure submission of financial reports based on internal deadlines.
About the job
As the Finance Assistant you will support the finance and HR team in calculation ans payment of salaries in timely and high quality approach. This position will ensure compliance of all accounting and financial reporting functions. Responsible for recording costs and day to day general accounting, monthly payroll, accounts receivable/payable, risk management, managing partner relationships, assuring all backup documentation is audit ready, and troubleshooting accounting issues. This position is based in Kyiv and reports directly to Head of Support Service. Your main duties and responsibilities will be:
​
Transfers and payments  
Ensure payments are made timely and in accordance with existing DRC forms and Ukrainian legislation regulations 
Ensure all payments meet requirements of Ukrainain Law and engage with authorities, tax advisors or other stakeholders to ensure tax requirements are met accordingly  
Ensure that payment documents comply with DRC internal financial procedures and donor regulations  
Ensure proper transfer of funds from DRC to relevant vendors and/or beneficiaries 
Ensure proper filing system for financial documents  
Payroll
Processes timely and accurate payroll payments for the office and ensures leave balances, and payroll taxes are accurate

Tracks and monitors leave balances and liability payments

Reviews employment agreement and modifications and updates salary calculations based on local and company requirements

Ensures staff compliance with timekeeping policy and procedures
Travel Advances & Reimbursements
Audits travel requests and expense reports for accuracy and compliance

Follows procedures to ensure accurate and timely payment and reconciliation of travel advances, reimbursements for staff and partner travel

Reviews and monitors outstanding advances report by paying close attention to advances that have not been settled after 30 days of issuance.
​
Budget control, planning and reporting  
• Develop and ensure the implementation of shared cost tools  
• Liaise with Program Managers on regular budget monitoring  
• Prepare and use budget control tools for regular budget follow up  
• Prepare tax and social benefits reports for Fiscal Service and Social Fund ​ 
• Support the development of new proposals with financial information for budgeting 
• Monthly stock update  
• Monthly financial report (with all supporting documentation attached to it) 
• Reporting as required
About you
To be successful in this role we expect you to strong financial and analytical skills and experience of  work in day to day general accounting, accounts receivable/payable, payroll, risk management, managing partner relationships, assuring all backup documentation is audit ready, and troubleshooting accounting issues. Moreover, we also expect the following:
Required
Graduate degree in Accounting, Finance, Business Administration or equivalent

3+ years of relevant experience in finance and accounting, office administration

Experience with C1 accounting software, and Microsoft office suite

Proven analytical skills

Report writing skills in Ukrainian

Desirable

Experience of work in international NGOs is preferred

Demonstrated knowledge of internal controls and audit processes (e.g. procurement, local subcontract agreements, etc.)

Good command of English – both oral and written
All DRC roles require the post-holder to master DRC' core competencies:
Striving for excellence: Focusing on reaching results while ensuring efficient processes.

Collaborating: Involving relevant parties and encouraging feedback.

Taking the lead: Taking ownership and initiative while aiming for innovation.

Communicating: Listening and speaking effectively and honestly.

Demonstrating integrity: Acting in line with DRC's vision and values.
​
We offer
Contract length: 6 months with the possibility to extend
Level: C
Start date: 01/11/2018
​The application is open for Ukraine citizens only. Salary and conditions will be in accordance with Labor Code of Ukraine Danish Refugee Council's Terms of Employment; please refer to drc.ngo under Vacancies.
​
Application proc
All applicants must send a cover letter and an updated CV (no longer than four pages) in English. to apply please visit : https://drc.ngo/about-drc/vacancies/current-vacancies 
 Applications sent by email will not be considered.
Closing date for applications: 22/10/2018
If you have questions or are facing problems with the online application process, please contact [email protected]
For further information about the Danish Refugee Council, please consult our website drc.ngo.