Partnerships Officer at Mercy Corps, Dnipro / Фахівець/чиня відділу програми партнерства, Дніпро
ЗАВЕРШЕНО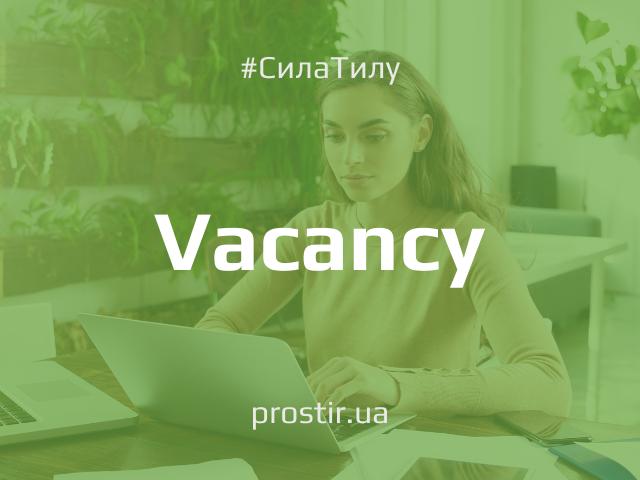 About Mercy Corps
Mercy Corps is powered by the belief that a better world is possible. To do this, we know our teams do their best work when they are diverse, and every team member feels that they belong. We welcome diverse backgrounds, perspectives, and skills so that we can be stronger and have long term impact.
The Program Summary
In the initial response to the war in Ukraine, Mercy Corps is focused on the emergency delivery of aid to the affected populations, primarily through Multi-Purpose Cash Assistance (MPCA) and in-kind food and non-food assistance. Mercy Corps will continue this life saving assistance for as long as it is needed but acknowledges that recovery and resilience requires access to steady income alongside functioning markets. Therefore, alongside ongoing emergency activities, Mercy Corps will launch early recovery activities, that will contribute to stabilization of livelihoods and improved resilience for IDPs and conflict-affected individuals. In line with direct investments to support self-employment opportunities, SME and agriculture sectors, this pilot will work as an adaptive response mechanism and will adapt programming according to ongoing analysis of the context and potentially changing needs.
The Position (General Position Summary)
Under the direct supervision of the Senior Partnerships Officer, the Partnerships Officer is responsible to support delivery, mentoring, and follow up of capacity sharing for local partners under the Resilience Pilot Project. This will include organizational capacity building, and technical capacity building in the following areas: compliance, finance, cash and grants disbursement.  The position holder will also support in identification of suitable and strategically important local partners for the Resilience project in the fields of Private Sector Development, Agriculture Support and Vocational Education and will work closely with the selected implementation partners to ensure smooth, efficient, and effective implementation of the program. He/She at the same time should promote Mercy Corps values through various entry points in the project and preserve staff moral and enthusiasm for the project work.
Essential Responsibilities
Support in identification, capacity building and establishing collaborative partnerships with sub-grantees, local governments, and other stakeholders.
Develop a weekly work plan and overall schedule of assessments and monitoring.
Support the strategic definition of new areas of intervention according to the changing context and needs.
Support the development of transparent calls for applications, with a specific focus on the Resilience/early recovery sector.
Guide the launch of these calls by reaching into existing Ukrainian civil society networks, collaborating with other MC teams in the country, coordinating with other INGOs operating in Ukraine, and working with civil society networks.
Support in the internal partner selection processes and review committees when relevant, including contributing to the development of technical selection criteria.
Support in the capacity assessment of partners for the implementation of resilience project interventions according to the performance and quality criteria defined by Mercy Corps.
Support potential local partners in project design and proposal development, contributing to program quality and ensuring soundness of technical approaches.
Work closely with selected local partners to develop M&E plans, work plans, and other relevant programming documents that will guide project implementation.
Serve as the Project's focal point and Mercy Corps representative with local partners during sub-project revisions and negotiation processes and throughout the sub-grant lifecycle.
Review and correct sub-grantee narrative reports to ensure implementation is on track and collaborate closely with Finance Officers and M&E teams to track alignment of partners' activities with expenditures.
Follow up with partners on any issues that emerge from the reports, and work with them to realign or revise project strategies and plans as necessary.
Maintain sub-grant project files for each partner, and track submission of narrative reports and other deliverables.
Ensure proper maintenance of project files for the partner(s), keep all trackers up-to-date, and ensure project related deliverables are completed in a timely manner.
Ensure timely preparation partner payment packages.
Assist in the completion of monthly projections and other requested documents.
Timely provide partnership related data to program Management Information System (MIS).
Maintain effective working relationships with local stakeholders – including Government departments, NGOs, clusters, UN agencies, community-based organizations.
Work closely with the MEL team to aggregate and analyze data provided by partners to both influence programmatic decision making and contribute to reports to the donor and/ or MC stakeholders at HQ or in the region.
Adherence to all MC policies and procedures as outlined in MC policies and procedure manuals.
Conduct themselves both professionally and personally in such a manner as to bring credit to Mercy Corps and to not jeopardize its humanitarian mission.
Other duties as assigned.
Accountability: Accountable to Mercy Corps Procurement and Sub-Awards Policy and Procedures. Maintains accurate electronic and hardcopy files of procurement/sub-award and other relevant files.
Reports Directly To: Senior Partnerships Officer
Works Directly With: Resilience Pilot Project implementation team, Program Departments, Program Performance and Quality (PaQ), Operations Team, Security Management, Finance.
Accountability to Participants and Stakeholders
Mercy Corps team members are expected to support all efforts toward accountability, specifically to our program participants, community partners, other stakeholders, and to international standards guiding international relief and development work. We are committed to actively engaging communities as equal partners in the design, monitoring and evaluation of our field projects.
Minimum Qualification & Transferable Skills
Diploma or University Degree in international studies, social, economic or other relevant field is desired.
At least 3 years of experience working in a non-governmental organization (NGO) or CBO focused on humanitarian assistance, relief or development work is desirable.
Basic understanding of structures and processes of NGOs – including sub-grant mechanisms- required.
Demonstrated capacity to collaborate closely with a broad range of stakeholders in different geographic locations; experience with remote management or monitoring a plus.
Familiarity with the MS Office software (i.e., Word, Excel, and PowerPoint) is required
Excellent oral and written Ukrainian and English is required. Russian language is desirable.
Knowledge of humanitarian standards and codes, including SPHERE, HAP is an asset.
Success Factors
Must be able to understand compliance requirements for subawards and have the ability to assist and offer support with partnerships. Strong multi-tasking, organizational, prioritization skills are necessary. Accuracy and attention to details are necessary. A demonstrated ability to work quickly, accurately, meet deadlines, and process information in support of changing program activities is necessary. Ability to coordinate with different members/levels of a team. Ability to travel within Ukraine and work in Remote project environment if security permits.
Ongoing Learning
In support of our belief that learning organizations are more effective, efficient, and relevant to the communities we serve, we empower all team members to dedicate 5% of their time to learning activities that further their personal and/or professional growth and development.
Diversity, Equity & Inclusion
Achieving our mission begins with how we build our team and work together. Through our commitment to enriching our organization with people of different origins, beliefs, backgrounds, and ways of thinking, we are better able to leverage the collective power of our teams and solve the world's most complex challenges. We strive for a culture of trust and respect, where everyone contributes their perspectives and authentic selves, reaches their potential as individuals and teams, and collaborates to do the best work of their lives. We recognize that diversity and inclusion is a journey, and we are committed to learning, listening, and evolving to become more diverse, equitable and inclusive than we are today.
Equal Employment Opportunity
Mercy Corps is an equal opportunity employer that does not tolerate discrimination on any basis. We actively seek out diverse backgrounds, perspectives, and skills so that we can be collectively stronger and have sustained global impact. We are committed to providing an environment of respect and psychological safety where equal employment opportunities are available to all. We do not engage in or tolerate discrimination based on race, color, gender identity, gender expression, religion, age, sexual orientation, national or ethnic origin, disability (including HIV/AIDS status), marital status, military veteran status or any other protected group in the locations where we work.
Safeguarding & Ethics
Mercy Corps is committed to ensuring that all individuals we come into contact with through our work, whether team members, community members, program participants or others, are treated with respect and dignity. We are committed to the core principles regarding prevention of sexual exploitation and abuse laid out by the UN Secretary General and IASC and have signed on to the Interagency Misconduct Disclosure Scheme. We will not tolerate child abuse, sexual exploitation, abuse, or harassment by or of our team members. As part of our commitment to a safe and inclusive work environment, team members are expected to conduct themselves in a professional manner, respect local laws and customs, and to adhere to Mercy Corps Code of Conduct Policies and values at all times. Team members are required to complete mandatory Code of Conduct eLearning courses upon hire and on an annual basis.
Please follow the link to apply:
https://recruiting2.ultipro.com/MER1024MERCY/JobBoard/7a14d810-d41a-4542-9b9c-ba39a563b91a/Opportunity/OpportunityDetail?opportunityId=823dc433-0ef0-422a-9ad6-5b732d1aedeb