Organizational Development and Training Specialist/ Спеціаліст з питань організаційного розвитку та навчання
ЗАВЕРШЕНО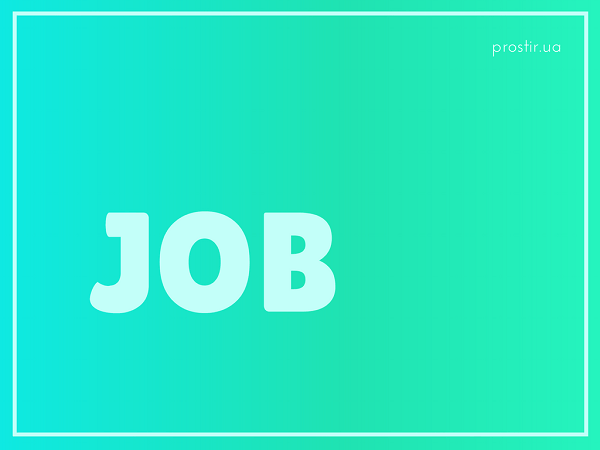 USAID/Energy Security Project
Organizational Development and Training Specialist
The Energy Security Project (ESP) is a five-year project funded by the United States Agency for International Development (USAID),[1] implemented by Tetra Tech, a California-based leading provider of services in the areas of water, environment, infrastructure, resource management, energy, and international development.[2]
The ESP mission is to enhance Ukraine's energy security, to improve the energy legal and regulatory environment in the country, and to increase the resilience of Ukraine's energy supply. This will help to support country's economic development and sustain its democracy. ESP is working closely with the Government of Ukraine (GOU) to develop competitive energy markets. By doing so, ESP will facilitate private sector-led energy investments to provide affordable, reliable, resilient, and secure energy for all Ukrainians.
Position Summary:
Tetra Tech ES, Inc. is currently looking for an Organizational Development and Training Specialist. This person will be responsible for organizational development and training interventions across the energy sector, overseeing all aspects of organizational development and training. The Organizational Development and Training Specialist will work with project partners, stakeholders, grantees and national and municipal entities to strengthen these organizations through organizational development, change management, change implementation, and training for the effective implementation of policy in target regions. S/he is responsible for providing technical and managerial support for organizational development and training for beneficiary organizations and their staff.
This is a full-time position based in Kyiv, with occasional travel to other cities in Ukraine. The position will report to the ESP Chief of Party.
Responsibilities:
Provide coaching, organizational development, and training for project beneficiary organizations in collaboration with the relevant lead technical advisor;
Conduct organizational assessments and training needs assessments;
Track organizational progress in implementing change and provide ongoing coaching and support to organizations;
Design, develop, and deliver training and continuously improve curriculum, training materials, and training methodologies as per training evaluations and impact;
Lead course material production in collaboration with course developers, subject matter experts, and trainers (as needed);
Work with Events Coordinator to schedule trainings and manage logistics;
Utilize the Kirkpatrick Model to develop and implement training evaluations and improve courses;
Manage compliance for course accreditation;
Create or revise brochures and course informational materials;
Manage training as it takes place, ensuring a productive and enjoyable experience for course participants;
Other duties as assigned to assist with organizational development and training aspects of the project.                        
Essential KSA's required (experience, skills, education, certification, etc.):
Minimum of 8 years' experience as a change management advisor, organizational development professional, instructional designer, instructor or other position that requires strong organizational development and facilitation skills;
Bachelor's degree in organizational development, instructional design, education, business, or relevant subject area;
Proficiency with Microsoft Office applications, e-learning software, learning management systems, and the operation of media equipment such as projectors, DVD players, and personal computers;
Experience managing organizational change initiatives and conducting organizational assessments;
Experience conducting training needs assessments;
Experience designing training utilizing adult learning methodologies;
Excellent communication skills including presenting, facilitating, writing, and listening required;
Proactive technical troubleshooting and problem-solving skills;
Calm, respectful, and personable under pressure;
Experience utilizing appreciative inquiry techniques preferred;
Detail- and deadline-oriented with strong organizational and interpersonal skills;
Experience designing and implementing training evaluation tools and systems using the Kirkpatrick model;
Experience working with government agencies, actors, and other stakeholders at the national and municipal levels;
Fluency in Ukrainian required, English language knowledge is a must.
To apply please submit your CV in English and a cover letter with the title of the position in the subject line to [email protected]
There is no deadline associated with this position, Tetra Tech may fill the position when a qualified person is found. 
Only candidates who have been selected for an interview will be contacted.  No phone calls, please.
To find more about USAID Energy Security Project, follow us on Facebook https://www.facebook.com/usaidesp/.
[2] http://www.tetratech.com/en/markets/international-development