Координатор(ка) проектів, спрямованих на підтримку прав осіб, що постраждали від війни
ЗАВЕРШЕНО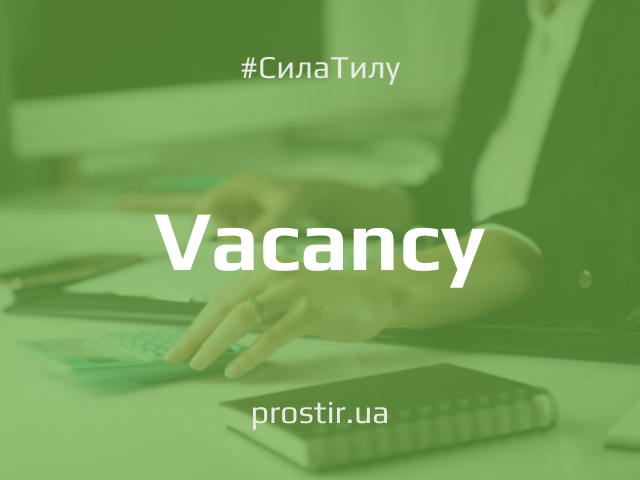 The Right to Protection, CF (R2P) is a charitable fund that strives for Ukraine to become a country where refugees, stateless, non-citizens and displaced persons enjoy dignity and protection.
PROJECTS OVERVIEW
The Project Coordinator will have an overall responsibility over the implementation of the EC-funded projects aimed to ensure the rights of IDPs and conflict affected population in Ukraine. 
The overall objective of the projects is to ensure sustainable protection of social, economic and administrative rights across Ukraine, with a particular focus on the conflict affected communities. The specific objective is to increase adaptivity and mobilization of Ukrainian governmental institutions and other duty bearer stakeholders in protection of the rights of socially vulnerable citizens by instrumentalization of innovative approaches, including e-services.   
The projects will be implemented with the partner organisations: Norwegian Refugee Council, Stabilisation Support Services and Ukrainian Helsinki Committee of Human Rights.
GEOGRAPHICAL SCOPE OF INTERVENTION
The Project Coordinator is based in Kyiv (other locations in Ukraine: Lviv, Chernivtsi, Dnipro or Vinnytsia can be considered) with possibilities to travel to the project locations.
POSITION'S OVERALL OBJECTIVES
Under the direct supervision of the IDP Programme Manager and in close cooperation with R2P  Coordinators of Legal Unit, Advocacy Unit, Public Information, Local Team Leaders and others, the Project Coordinator will be responsible for the planning, implementing, monitoring and reporting of the Projects.
DUTIES & RESPONSIBILITIES
Project Management
Organise, manage and carry out the day-to-day implementation of the projects by contributing to the effective and timely design, planning, monitoring and evaluation process.
Manage the assigned team, and cooperate with other R2P relevant projects and Coordinators, and Finance-Admin department to ensure that the projects achieve expected results.
Coordinate activities with other project partners, including focal point representatives of the European Commission. 
Ensure proper and regular projects' documentation and reporting according to R2P standards.
Ensure all projects' related activities comply with the relevant donor's and organization's policies and regulations.
Ensure regular and effective communication between the projects' staff members and other R2P relevant projects and Coordinators, and the Finance-Admin department in the frame of project implementation.
Provide guidance and support to projects' staff in carrying out their responsibilities under the projects.
Troubleshoot projects' problems. Identify and implement creative solutions.
Contribute to the fundraising activities and ensure the sustainability of projects' results.
Budgeting and finance management
Oversee the projects' budget and related procurement in compliance with donor and R2P guidelines, with support from R2P Head of Finance and Administration.
Coordination and Representation
Establish and maintain cooperation with key duty bearers;
Represent the projects at all relevant coordination fora with partner organisations as well as duty bearers.
Keep regular communication, information exchange and ensure coordination with projects' partners.
Support production of communication and visibility tools and materials.
Reporting & Accountability
Produce high quality and timely reports for R2P and donors within agreed deadlines;
Comply with all relevant R2P policies and procedures, particularly with respect to procurement and the code of conduct.
REQUIRED QUALIFICATIONS

Master's degree or equivalent in law, social work, social science, finance & economy, management, development studies, etc.; 
Minimum two years of experience of projects dealing with humanitarian aid, sustainable development, local governance, decentralisation, policy analysis, law, and/ or other relevant area. Experience with state/regional/local budgeting or social protection would be an asset; 
Commitment to teamwork;
Strong communication skills;
Highly motivated self-starter;
Fluency in Ukrainian, Russian and in English;
Excellent team building and staff management skills;
Collaborative results-oriented management style;
Cultural sensitivity and diplomacy;
Treat all people fairly without favouritism;
Fulfill all obligations to gender sensitivity and zero tolerance for sexual harassment;
Ability to motivate and supervise a high-performing team.
WE OFFER
R2P will offer the successful applicant:
A contract till September, 30 2023;
Opportunity to work with one of the strongest Ukrainian human rights and humanitarian NGOs;
Flexibility in working/lunch hours, combined mode of work (remote, in the office);
APPLICATION PROCESS
Send a cover letter and résumé to [email protected] with the title 'EC Projects Coordinator'. Responses will be sent only to those individuals who were selected for the interview. No phone calls, please.
APPLICATIONS CLOSE DATE
30 May 2022. If an appropriate candidate is identified, R2P reserves the right to recruit ahead of this deadline.