Консультант з розробки регіональної програми громадського здоров'я/ Consultant on Regional Public Health Program Development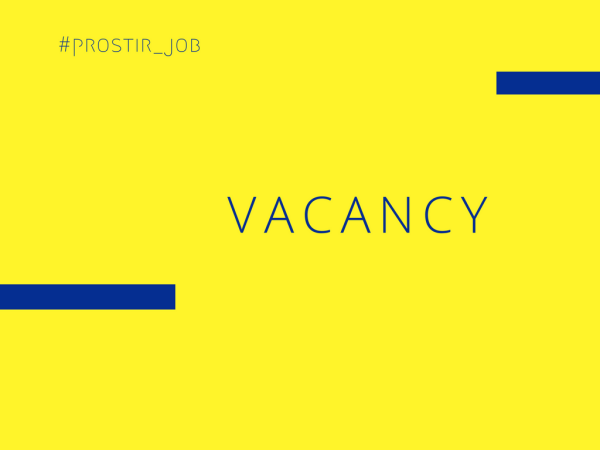 Deloitte is seeking a qualified candidate to serve as a short-term consultant on Regional Public Health Program Development under the USAID Health Reform Support project.
Period of Performance: March 25 – July 01, 2019
LOE: 33 working days
Project Background and Summary:
The purpose of USAID Health Reform Support is to support a transparent, accountable, and effective health care system that is capable of meeting the health needs of the Ukrainian people. Advancing health sector reforms, enhancing transparency, and tackling corruption will reduce out-of-pocket payments and improve access and availability of high quality, evidence-based health care services for Ukrainians. Elimination of corruption is a cross-cutting theme across all objectives to be achieved by this activity, which include:
Improve health sector governance.
Support the transformation of the healthcare financing model.
Strengthen the health workforce.
Enhance transparency, accountability and responsiveness of the health care system.
Improve service delivery system at all levels. 
Objective
The Consultant will provide technical expertise to the selected regional public health center to prepare the regional public health program for 2020 -2023, including supportive documents.
Responsibilities:
The responsibilities of the Consultant will include but will not be limited to the following:
Organize and conduct initial and follow-up meetings with the selected regional public health center's staff on preparing the framework and plan for regional public health program development;
Conduct situational analysis on the regional public health system challenges and define the priorities for the years 2020-2023;
Design the regional public health program for 2020-2023 and agree on the program concept with the regional authorities;
Develop the regional public health program for 2020-2023 in accordance with the requirements;
Draft the monitoring and evaluation (M&E) framework for the developed regional public health program;
Cost the program activities and prepare passport of the program (if needed);
Prepare supportive documentation for the regional public health program's adoption by the regional authorities;
Coordinate close collaboration with the local team, their involvement in the process and supervision of the regional public health center's staff;
Conduct minimum 3 site visit to Rivne (3-8 days each) to support Regional Public Health center with developing regional PH program.
Qualification requirements (minimum):
University education in Public Health, Health Science, Global/International Health, Medicine, Public Policy, Public Administration, Health Care Management or other relevant discipline – Master's degree will be preferred;
Understanding of the concept of public health; and specifically, good understanding of Communicable and Non-Communicable Diseases Control and Prevention, Immunization and Blood Safety would be a plus;
At least 3 years of proven work experience in the Ukrainian health (public health) sector or in international technical assistance projects in the health sector;
Experience working with regional authorities and regional decision-makers in the health sector (public health);
Experience in public policy making and policy/regulatory analysis is a plus;
Experience in developing and/or costing regional programs in social area (healthcare, public health);
Computer literacy skills, including advanced knowledge of Microsoft Office package (Word, Excel, PowerPoint, Outlook);
Ability to travel across Ukraine for a business trip (approximately 15 days per SOW);
Ability to be employed as an Individual Entrepreneur (single tax payer, 3rd category);
Excellent writing and communication skills in Ukrainian;
English proficiency will be preferred.
Period of performance and workload:
The expected period of performance for this SOW will be from March 25, 2019 to July 01, 2019[1]. The anticipated level of effort (LOE) of the services will be 33 working days.
Reporting requirements:
The performance report is to be submit on monthly basis. The report should include a list of performed activities, main deliverables, number of days spent. All the deliverables should be attached to the report as annexes.
Applications:
Qualified candidates are expected to send their CVs, cover letters, their daily rate expectations and a list of two professional references to [email protected] no later than March 13, 2019. Please indicate the following in the subject field of the email: "Public Health Program Development Consultant". Only shortlisted candidates will be invited for an interview. Note that the total number of working days, individual contract implementation period, and work streams will be specified after the interview.