Консультант/-ка для проведення якісного дослідження та аналізу (DCAF)
ЗАВЕРШЕНО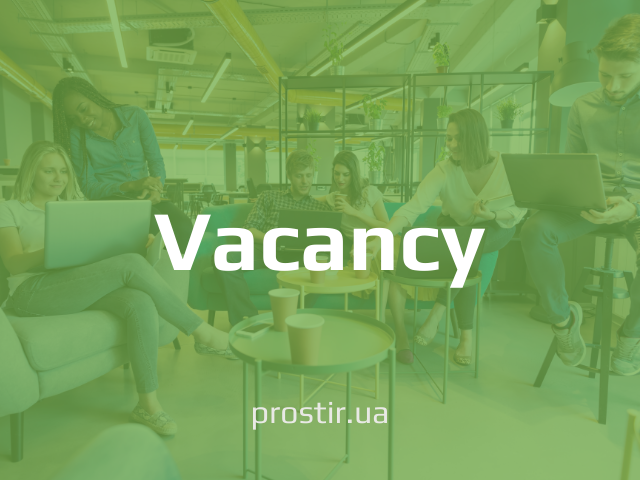 Qualitative Research & Analysis Consultant
Background:
In recent years, many Ukrainian government entities have adopted policy frameworks and guidance to promote gender equality, including to fulfill Ukraine's National Action Plan (NAP) commitments under UNSCR 1325 and the WPS Agenda. A gender impact assessment of the security and defence institutions in 2017, and subsequent institutional gender self-assessments of the National Police of Ukraine and the State Emergency Services in 2021 supported by UN Women Ukraine reflect a growing commitment across the security and defence sector to identify the extent to which implementation of such policies has been achieved, the remaining policy gaps, and the challenges to cultivating institutional cultures that promote gender equality and integrate a gender perspective, and to ensuring state authorities' accountability for effective implementation, monitoring and reporting on the NAP 1325 commitments. To achieve this across the sector, there is a need to more systematically identify these barriers, formulate responses to overcome them, and to increase the expertise of existing internal gender staff.
In support of the UN Women's ongoing work to support Ukraine's fulfillment of its NAP objectives, and a specific UN Women  project  "Women Transforming Peace and Security in Ukraine", DCAF will conduct several Institutional Gender Assessments (IGAs) of security sector institutions.  The assessment will  generate a comprehensive evidence base for recommendations to inform institutional Gender Action Plans to promote enhanced compliance with Ukraine's NAP.
The IGA will use both qualitative and quantitative research and data collection methods, including: 
a)

desk review

: scope determined by consensus, collection, analysis and drafting conducted primarily by national partners/consultants; 

b) qualitative research:

interviews

by national partners/consultants with key decision-makers based on co-developed interview questions

c) quantitative research: co-designed

survey

spanning the six themes (discussed below) to be administered across all ranks and main structures of each institution by a quantitative data analyst consultant, who conducts preliminary data analysis to inform broader analysis and report writing by the national partners/consultants.
The data gathered and analysed should cover six thematic areas identified in the DCAF Gender Self-Assessment Guide (available in English and in Ukrainian): performance effectiveness; laws, policies and planning; community relations; accountability and oversight; personnel; institutional culture. 
Scope of consultancy 
The assessment is planned to be conducted from the end of 2021 until 30 June 2022 and to involve three-way partnerships: DCAF (providing overall guidance, technical expertise and holding final responsibility); national consultants (liaising with institutions, implementation, data collection and analysis, report drafting and revision); and the institutions themselves (in the form of a working group to coordinate implementation, ensure necessary approvals are obtained and executed, provide institutional validation of the assessment and input into the subsequent gender action plans). 
DCAF seeks to form a small team of consultants to, in partnership with the national institutions, guide and implement the IGA process and subsequently draft the IGA reports. The team will comprise: 
consultants with individual responsibility for managing the IGA process of

two or three national institutions,

including liaising, procurement of documents, conducting interviews, qualitative data collection and analysis, and report drafting, including of quantitative analysis findings

a quantitative analyst, responsible for design, delivery, collection and analysis of quantitative data (through surveys) across all institutions
Depending on the profiles and experience of interested and qualified candidates, one member of the team may also have oversight and/or coordination responsibilities to ensure coherence across the different institutions and reports.
Location:       Kyiv, Ukraine
Starting date: December 2021 
End date:                       30 June 2022
The role
Under the overall guidance, technical expertise and responsibility of DCAF, the qualitative research and analysis consultant will be responsible for carrying out following deliverables for each institution:
Deliverable

Components of deliverable

Timeframe

Methodology for the institutional gender assessment 

Liaise with and assist institution to create an IGA Working Group, which will direct the IGA process

Co-design with the Working Group the IGA methodology across six thematic areas adapted to the specific institutional context

With the Working Group, create a workplan identifying activities, responsibilities and timeline for implementation 

15 days 

Implement  the institutional gender assessment (IGA)

Liaise with IGA working group throughout the process,  request necessary data and documents, arrange interviews, etc.

Oversee and ensure document collection e.g. sex-disaggregated data around positions held at various ranks, recruitment, promotion, salaries, operations and performance around gender-based violence

Conduct qualitative research including:organizing and conducting interviews with key decision-making personnel (e.g. human resources, senior leadership, and operation).

Work together  with quantitative data analyst to design and implement surveys, and on data collected and analysed from surveys

Regularly liaise with other consultants on the team to promote cross-institutional consistency in IGA process and report

20 days

Draft and finalize report on IGA

Conduct analysis and draft IGA report integrating all quantitative and qualitative data results and analysis (including Executive Summary)

Revise and finalize IGA report in response to review feedback 

Present findings and report to relevant senior officials of the institution where it is formally accepted; and external actors as requested by DCAF

15 days

Gender Action Plan 

With DCAF, convene IGA Working Group transform IGA report recommendations into an institutional gender action plan (GAP) that is endorsed at the highest levels of the institution.

Consultant and liaise as necessary, with external stakeholders to ensure relevance and feasibility of GAP

10 days
Qualifications and experience
Education
Master's degree or higher in a relevant field, such as sociology, security studies, gender studies, gender and development, or other relevant fields of study.
Experience and Skills
Minimum 7 years of relevant practical working experience, including in gender 

Strong experience in carrying out participatory gender equality analysis, designing action plans or similar to promote gender mainstreaming desirable

Excellent qualitative data analysis skills and experience integrating quantitative data results into analytical reports required

Experience leading teams conducting qualitative research analysis including documentary analysis, designing and conducting interviews, desired

Experience conducting gender analysis in the security sector, or comparable experience desired

Experience converting research findings into policy and operational recommendations 

Prior experience working with Ukrainian security sector desired; experience with national institutions required

Excellent writing and reporting skills

Ability to prioritize and time manage to achieve set goals under tight timelines 

Fluency in oral and written Ukrainian is required

Proficiency in English is required
To apply, please, send a CV (max. 3 pages) and a Statement of Interest (max. 2 page) responding to the TOR selection criteria (in Ukrainian or English) to [email protected].
Applications will be assessed on a rolling basis until 10 December 2021. The process will include an online interview in English in the week starting 17 December (at the latest).
DCAF is committed to equality of opportunity and encourages applications from all qualified candidates regardless of sex, age, disability, gender identity, religion, or ethnicity.