Information Technology (IT) Sector Development Specialist, Краматорськ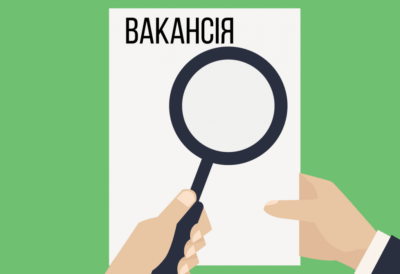 DAI, a global development company based in the United States, is seeking a Information Technology (IT) Sector Development Specialist for its USAID Economic Resilience Activity project. The project hopes to improve the overall economic resilience of eastern Ukraine.
Submission Instructions: Please submit CVs in English. Submissions are accepted on a rolling basis until the position is filled. Only short-listed candidates will be contacted. No email or phone inquiries, please.
Role's Purpose:
DAI envisions the IT Sector Development Specialist as a transitional team member that will: 1) lead program implementation in the IT value chain for the next year; and, 2) identify and then train and mentor a locally sourced IT Sector Specialist for the remainder of the program.
Responsibilities
Identify and then train and mentor a locally sourced IT Sector Specialist to lead program implementation in the sector after the expatriate IT Sector Development Specialist departs.
Based on the findings and recommendations of the IT Value Chain Analysis (completed in November 2018), plan, develop and execute the IT interventions outlined in the program's initial work plan and contribute to the development of the program's second year work plan.
Work closely with ERA's Workforce Development Specialist (s) to collect information about what skills prospective IT sector employees need (based on gaps employers have identified) and are missing, work with partners to conceptualize, design and deliver new skills training or other delivery mechanisms to train / upskill new workers. Work with local training providers to ensure their curricula cover needed skills, including the latest technologies.
Develop and maintain relationships with IT companies in ERA's area of operation (which are clustered around two cities — Kramatorsk and Mariupol) as well as with IT ecosystem support institutions (such as local educational institutions, business incubators, etc.).
Work to increase the visibility of the IT industry in eastern Ukraine through such activities as supporting locally driven visibility events, facilitating business-to-business meetings, matching buyers and sellers in the IT sector (based on end-market research) and preparing IT businesses for domestic and / or international trade fairs.
Work closely with ERA's performance monitoring team to capture all the anticipated benefits from value chain interventions. Ensure that all data needed is regularly collected and reported against relevant targets.
Provide verbal briefings and written updates on IT sector activities defined in ERA's annual work plans, as requested by project management.
Qualifications
At least 10 years' experience working in the IT sector, with an increasing level of responsibility over time;
Prior experience working or collaborating with USAID (or other similar international donor agencies) on issues related to IT sector / value chain strengthening;
A minimum of a BS/BA degree in a relevant field (IT and / or IT combined with business, economics, law (especially issues of IP protection), human resource management / workforce development, etc.) from a recognized national or international university. Postgraduate degree preferred;
Extensive experience working on issues such as new business development, visibility / promotion and / or worker / employee skill development within the IT sector;
Language: excellent oral and written communication skills in English (required); familiarity with Ukrainian and Russian (preferred, but not required given the high English saturation rate in the IT sector, at the business owner level);
Good interpersonal skills and an ability to succeed in a multi-cultural environment.