IFES шукає Фахівця з інформаційних технологій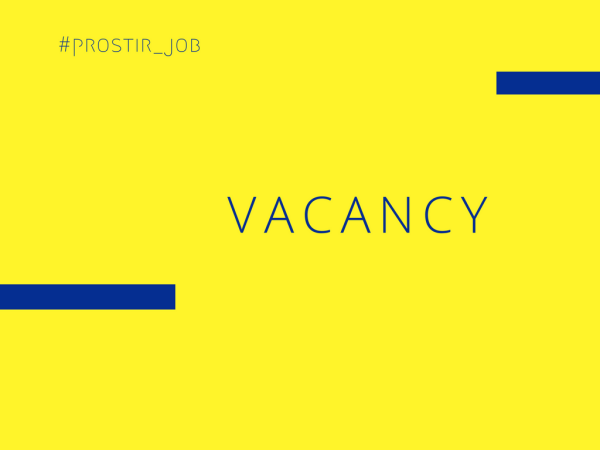 IFES is a non-profit, non-partisan international organization. As the global leader in democracy promotion, IFES advances good governance and democratic rights by providing technical assistance to election officials; empowering the underrepresented to participate in the political process; and applying field-based research to improve the electoral cycle. Since 1987, IFES has worked in over 145 countries, from developing democracies to mature democracies.
Since 1994, IFES has played a significant role in promoting electoral, administrative and legal reform in Ukraine.  In cooperation with Ukrainian civil society partners and the Central Election Commission (CEC), IFES is working to foster dialogue on electoral reform, build the capacity of local NGOs, institutionalize best practices in training election officials and ensure more equal representation in the electoral process for disadvantaged populations, especially women, representatives of national minorities and persons with disabilities.
IFES is seeking applications to fill the position of IT Specialist. Under the Office Manager's supervision, the IT Specialist will be responsible for the implementation, monitoring, and maintenance of IT systems. 
MAJOR DUTIES AND RESPONSIBILITIES:              
Installing, upgrading and configurating desktop and notebook computer systems, operating systems and standard desktop applications such as Microsoft Office suite applications and anti-virus programs on a timely basis.
Administrating network and telecommunication for the office.
Installing, assembling and configuring devices such as printers, scanners and related hardware.
Responding to requests for IT support, diagnosing equipment and configuring issues with various applications on desktops and laptops remotely or directly on the user-side.
Troubleshooting problems with computer systems, including troubleshooting hardware and software, e-mail, network and peripheral equipment problems; upgrading users' hardware and software by requests or as needed. 
Assisting with the installation of network infrastructure equipment including cabling plants, communications backbone equipment, and telecommunications hardware.
Assisting in the organization of presentations, audio- and video-conferencing (equipment setup, configuration and testing); working closely with end-users to resolve specific problems maintaining a high level of end-user satisfaction
Support with maintenance of an up-to-date inventory of office software and hardware.
Supporting procurement unit with purchasing hardware and software.
Collaborating with IFES HQ IT staff to configure user accounts, attain licenses, provide access to IFES resources.
Configuring the IFES Ukraine' existing firewall system and creating/modifying its security rules.
Configuring and administrating IFES Ukraine' High Availability data storage systems on a regular basis.
Creation of cloud and local data backups on a regular basis.
Administring IFES Ukraine' network server as well as the accounting database  "1C".
Continuous monitoring of the latest malware threats and providing a rapid response to ensure the ICT security of the office.
Identifying and upgrading different systems and applications for optimal content management, knowledge management and sharing, information provision.
Providing technical trainings to staff on existing and new IT equipment and software.
Other duties as requested. 
SKILLS and SPECIFICATIONS
The ability to remain highly organized while handling multiple tasks under tight deadlines.
The ability to complete tasks with limited supervision.
Excellent reporting and document handling skills.
Excellent communication skills in order to be able to work with IFES program and administrative staff to identify and resolve issues.
Willingness to adhere to all principles of confidentiality.
Must value operating in a collaborative and cooperative environment.
Ability to show initiative, good judgment, and resourcefulness.
Ability to handle sensitive issues and address inclusion matters with integrity. 
EDUCATION AND QUALIFICATIONS
Bachelor's Degree in relevant field or equivalent experience.
Minimum of six years of relevant working experience.
Extensive knowledge of information technologies and systems.
Excellent problem-solving and analytical skills.
Experience working in international organizations, NGOs preferred
Proficiency in Word, PowerPoint, Outlook, and Excel.
LANGUAGE SKILLS:  Fluency in written and spoken English, Ukrainian, and Russian languages required.
TRAVEL:  Travel may be required.
PHYSICAL REQUIREMENTS/WORK ENVIRONMENT: Standard office work environment. Reasonable accommodations may be made to enable individuals with disabilities to perform the essential functions of the job.  
All qualified applicants/employees will receive consideration for employment/promotions and will not be discriminated against on the basis of disability, sex, sexual orientation, gender identity, age, race, color, religion, national origin, veteran status, or any other legally protected characteristic.  IFES encourages people with disabilities and individuals from diverse backgrounds to apply. 
Interested candidates are invited to submit their CV and a Letter of Interest, with "IT Specialist" in the subject line, to Valeriia Zhyman [email protected] copying Maksym Palamarchuk at [email protected] no later than November 09, 2020, 23:59 Kyiv time. We will consider candidates on a rolling basis.