Головний фахівець\фахівчиня з партнерської програми / Senior Partnerships Officer, Kyiv
ЗАВЕРШЕНО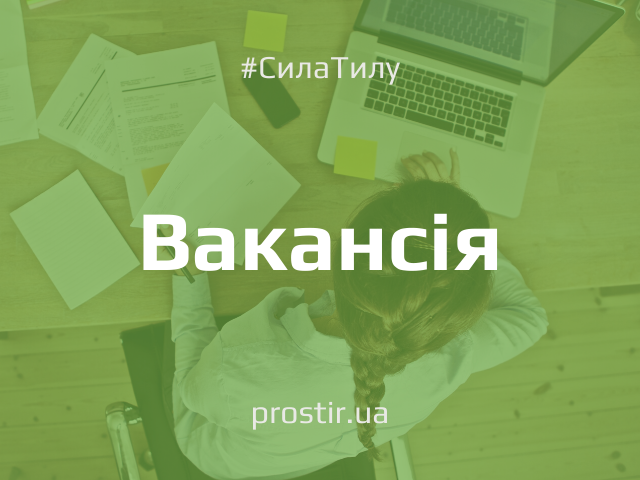 About Mercy Corps
Mercy Corps is a leading global organization powered by the belief that a better world is possible. In disaster, in hardship, in more than 40 countries around the world, we partner to put bold solutions into action — helping people triumph over adversity and build stronger communities from within. Now, and for the future.
Program / Department Summary
Mercy Corps' Ukraine response seeks to meet the humanitarian needs of vulnerable Ukrainians and other affected people where they are: displaced inside Ukraine, refugees in Poland, Romania and Moldova, or trapped behind frontlines. We aim to reach 500,000 vulnerable people with multi-purpose cash assistance, in-kind humanitarian support, and protection services across four countries. Almost all of our impact will be delivered in partnership: with Ukrainian, Polish, Romanian and Moldovan civil society organizations through a granting program that matches humanitarian action with capacity strengthening, and with peer international NGOs through a consortium in Ukraine. Mercy Corps is responding with large-scale consortium programming with a focus on Multi-Purpose Cash Assistance (MPCA). The Consortium is a partnership between four international humanitarian aid agencies to model and deliver innovative, effective cash and other humanitarian assistance programs to support people affected within Ukraine.
General Position Summary
Under the direct supervision of the Senior Partnerships Coordinator, the Partnerships Senior Officer is responsible for delivery, mentoring, and follow up of capacity sharing for local partners. This will include organizational capacity building, and technical capacity building in one area of the following: compliance, finance, or cash and vouchers.  The position holder will work closely with the implementation partners to ensure smooth, efficient, and effective implementation of the program as well as the leadership of the Mercy Corps partnership team.
Essential Job Responsibilities
Identify, build, and manage collaborative partnerships with sub-grantees, local governments, and other stakeholders.
Develop a weekly work plan and overall schedule of assessments and monitoring.
Support the strategic definition of new areas of intervention according to the changing context and needs.
Support the development of transparent calls for applications, with a specific focus on the Emergency sector.
Guide the launch of these calls by reaching into existing Ukrainian civil society networks, collaborating with other MC teams in the country, coordinating with other INGOs operating in Ukraine, and working with civil society networks.
Oversee the internal partner selection processes and review committees when relevant, including contributing to the development of technical selection criteria.
Lead in the capacity assessment of partners for the implementation of cash interventions according to the performance and quality criteria defined by Mercy Corps.
Support potential humanitarian partners in project design and proposal development, contributing to program quality and ensuring soundness of technical approaches.
Work closely with selected humanitarian partners to develop M&E plans, work plans, and other relevant programming documents that will guide project implementation.
Serve as the Project's primary focal point and Mercy Corps representative with humanitarian partners during sub-project revisions and negotiation processes and throughout the sub-grant lifecycle.
Review and correct sub-grantee narrative reports to ensure implementation is on track and collaborate closely with Finance Officers and M&E teams to track alignment of partners' activities with expenditures.
Follow up with partners on any issues that emerge from the reports, and work with them to realign or revise project strategies and plans as necessary.
Maintain sub-grant project files for each partner, and track submission of narrative reports and other deliverables.
Ensure proper maintenance of project files for the partner(s), keep all trackers up-to-date, and ensure project related deliverables are completed in a timely manner.
Timely provide partnership related data to program Management Information System (MIS).
Develop and maintain effective working relationships with local stakeholders – including Government departments, NGOs, clusters, UN agencies, community-based organizations.
Minimum Qualification & Transferable Skills
Diploma or University Degree in international studies, social, economic or other relevant field is desired.
At least 3 years of experience working in a non-governmental organization (NGO) or CBO focused on humanitarian assistance, relief or development work is desirable.
Basic understanding of structures and processes of NGOs – including sub-grant mechanisms- required.
Demonstrated capacity to collaborate closely with a broad range of stakeholders in different geographic locations; experience with remote management or monitoring a plus
Familiarity with the MS Office software (i.e., Word, Excel, and PowerPoint) is required
Excellent oral and written Ukrainian and English is required. Russian language is desirable.
Knowledge of humanitarian standards and codes, including SPHERE, HAP is an asset
Success Factors
Must be able to understand compliance requirements for subawards and have the ability to assist and offer support with partnerships. Strong multi-tasking, organizational, prioritization skills are necessary. Accuracy and attention to details are necessary. A demonstrated ability to work quickly, accurately, meet deadlines, and process information in support of changing program activities is necessary. Ability to coordinate with different members/levels of a team. Ability to travel within Ukraine and work in Remote project environment if security permits.
Diversity, Equity & Inclusion: Achieving our mission begins with how we build our team and work together. Through our commitment to enriching our organization with people of different origins, beliefs, backgrounds, and ways of thinking, we are better able to leverage the collective power of our teams and solve the world's most complex challenges. We strive for a culture of trust and respect, where everyone contributes their perspectives and authentic selves, reaches their potential as individuals and teams, and collaborates to do the best work of their lives. We recognize that diversity and inclusion is a journey, and we are committed to learning, listening and evolving to become more diverse, equitable and inclusive than we are today.
Safeguarding & Ethics: Mercy Corps is committed to ensuring that all individuals we come into contact with through our work, whether team members, community members, program participants or others, are treated with respect and dignity. We are committed to the core principles regarding prevention of sexual exploitation and abuse laid out by the UN Secretary General and IASC. We will not tolerate child abuse, sexual exploitation, abuse, or harassment by or of our team members. As part of our commitment to a safe and inclusive work environment, team members are expected to conduct themselves in a professional manner, respect local laws and customs, and to adhere to Mercy Corps Code of Conduct Policies and values at all times. Team members are required to complete mandatory Code of Conduct e-learning courses upon hire and on an annual basis.
Equal Employment Opportunity: Mercy Corps is an equal opportunity employer that does not tolerate discrimination on any basis. We actively seek out diverse backgrounds, perspectives, and skills so that we can be collectively stronger and have sustained global impact.  We are committed to providing an environment of respect and psychological safety where equal employment opportunities are available to all. We do not engage in or tolerate discrimination on the basis of race, color, gender identity, gender expression, religion, age, sexual orientation, national or ethnic origin, disability (including HIV/AIDS status), marital status, military veteran status or any other protected group in the locations where we work.
Please follow the link to apply.