Фахівець (-чиня) з безпеки в United Nations Office for Project Services
ЗАВЕРШЕНО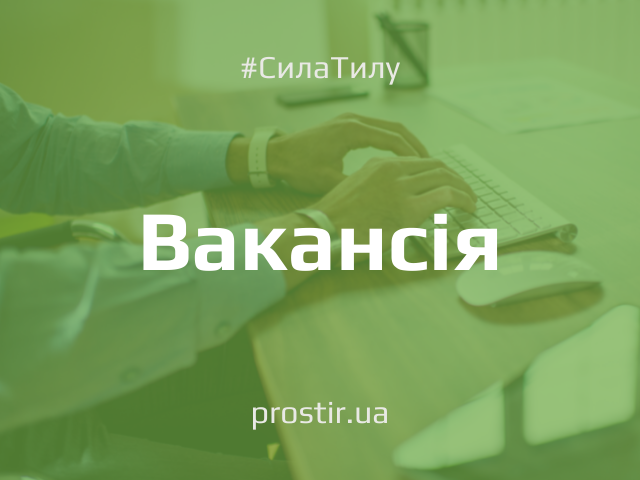 The United Nations Office for Project Services (UNOPS) is an operational arm of the United Nations, supporting the successful implementation of its partners' peacebuilding, humanitarian and development projects around the world.  UNOPS supports partners to build a better future by providing services that increase the efficiency, effectiveness and sustainability of peace building, humanitarian and development projects.  Mandated as a central resource of the United Nations, UNOPS provides sustainable project management, procurement and infrastructure services to a wide range of governments, donors and United Nations organizations.  
In Ukraine, UNOPS support to the partners in their reform agenda since 2017 spans the rule of law, social protection, demining, emergency response and security. The projects are funded by the EU, the Governments of Japan and Canada.
All projects have gender equality as a transversal theme, and have been contextualised within the broader Sustainable Development Goals frameworks and objectives.
Following the increased militarisation around Ukraine's borders as well as the recognition of the so-called Donetsk and Lugansk People's Republics by the Russian Federation, the security situation in Ukraine deteriorated rapidly, with the launch of a military offensive by the Russian Federation on 24 February 2022. Armed violence escalated in at least eight oblasts (regions), including Kyivska oblast and the capital city of Kyiv, as well as in the eastern oblasts of Donetsk and Luhanska which were already affected by conflict. The towns of Mariupol, Kharkiv, Irpin were strongly affected, so resident civilians fled their homes en masse. 
Martial law and a state of war were introduced in Ukraine on 24 February 2022, and the general mobilisation of all Ukrainian males between 18 and 60 years old was ordered, while the Ukrainian airspace was closed to civilian users.
The UNOPS immediately launched its Emergency Procurement Procedure (EPP) to enable a faster response to requirements related to the crisis. The EPP provided flexibility in procurement procedures while still ensuring adherence to essential public procurement principles.
The Security Officer works under the guidance and supervision of the Senior Field Security Advisor, within the Support Services team and in close coordination with the Programme Managers and the office management team. S/he provides a comprehensive range of specialized and administrative support services for the management of security and safety operations. The Security Officer  promotes a client-oriented approach consistent with UNOPS rules and regulations and UN Security Management System policies.  S/he is responsible for resolving security related issues and information exchange in a timely fashion. 
Maintaining the highest degree of personal and professional ethics, the Security Officer maintains a collaborative, client-focused, quality and results-oriented approach in the Business Unit.
Technical Support Services

Security Related Administration

Team Management 

Knowledge Building and Knowledge Sharing
1. Technical Support Services.
Supports the Senior Field Security Advisor in collecting, updating and communicating information regarding the security situation in Ukraine;

Supports the team with security field assessments and field visits;

Reports online security incidents affecting the project personnel, offices and assets in coordination with the supervisor;
Provides support in conducting security assessment and provides advice on security measures as well as on latest trends and threats to personnel;
Monitors the compliance with the Security Risk Management measures and Standard Operating Procedures established in Ukraine Country Office and alerts on changes;
Maintains regular contacts with UNDSS and Security Focal Points of UN agencies in coordination with the respective Head of Units;
Represents UNOPS in Security Coordination meetings in the absence of the supervisor;
Supports the Senior Field Security Advisor and Country Director in implementing decisions taken at the SMT;

Identifies the needs and facilitates the procurement for necessary security equipment in line with the recommended preventive and mitigation measures based on the security risk management process;
Liaises and coordinates with the local government security structures;

Assists in all security related requirements when requested;

Provides security-related inputs and support in the implementation of Business continuity Plans in the country
2. Security Related Administration
Prepares  security reports, tables, databases, charts

Facilitates emergency communications by operating specialized data-communication equipment. 

Maintains routine and confidential correspondence files / documents, ensuring the security of data and other sensitive information.
3. Team Management
Facilitates the engagement and provision of high quality results and services of the team supervised through effective work planning, performance management, coaching, and promotion of learning and development.

Provides oversight, ensuring compliance by team members with existing policies and best practices.
4. Knowledge Building and Knowledge Sharing
Organize, facilitate and/or deliver training and learning initiatives for personnel on Security-related topics.
Contribute to Security knowledge networks and communities of practice by providing collaborative synthesis of lessons learnt and dissemination of best practices in human resources management.
Collect feedback, ideas, and internal knowledge about processes and best practices and utilize productively. 
Education:
Bachelor's degree preferably in social or political science, law, public administration, business management or security management is required
Knowledge of UN Security  Rules and Regulations is distinct advantage. 
Experience:
Minimum two years of experience in the Security Department in an international, public or corporate organization is required.
Some experience in UN system organizations preferably in a developing country is desirable.
Experience in the usage of computers and office software packages is required.
Language Requirements
Full knowledge of the working language is essential (English, Ukraine)

 

 This is a local position, it is therefore open to Nationals of Ukraine and to individuals who have a valid residence/work permit.

Contract type: Ongoing ICA

Contract level: Local ICA Specialist- LICA 8 (ICS8)
Contract duration: Open-ended subject to organizational requirements, availability of funds and/or to satisfactory performance

For more details about the ICA contractual modality, please follow this link:
https://www.unops.org/english/Opportunities/job-opportunities/what-we-offer/Pages/Individual-Contractor-Agreements.aspx 

Please note that UNOPS does not accept unsolicited resumes.

Applications received after the closing date will not be considered.

Please note that only shortlisted candidates will be contacted and advance to the next stage of the selection process, which involves various assessments.

UNOPS embraces diversity and is committed to equal employment opportunity. Our workforce consists of many diverse nationalities, cultures,  languages, races, gender identities, sexual orientations, and abilities. UNOPS seeks to sustain and strengthen this diversity to ensure equal opportunities as well as an inclusive working environment for its entire workforce. 

Qualified women and candidates from groups which are underrepresented in the UNOPS workforce are encouraged to apply. These include in particular candidates from racialized and/or indigenous groups, members of minority gender identities and sexual orientations, and people with disabilities.

We would like to ensure all candidates perform at their best during the assessment process.  If you are shortlisted and require additional assistance to complete any assessment, including reasonable accommodation, please inform our human resources team when you receive an invitation.