Дослідник/ця – National Research Consultant: Ukraine
ЗАВЕРШЕНО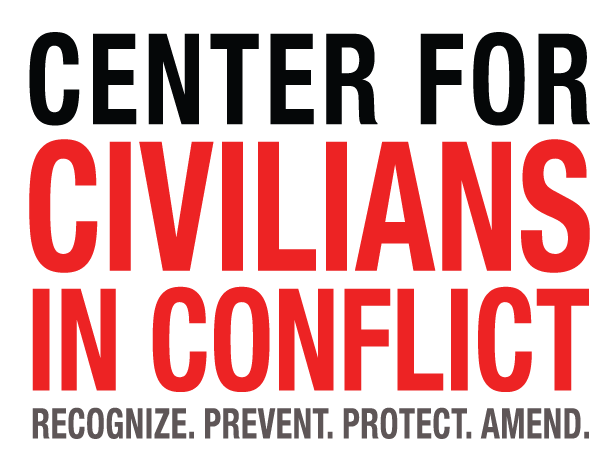 CIVIC's mission is to work with armed actors and conflict-affected civilians to develop and implement solutions to prevent, mitigate, and respond to civilian harm (i.e., harm experienced by civilians as a result of armed conflict or other forms of intense violence). CIVIC's global operations include a presence in Ukraine, where local CIVIC staff have been conducting research and projects since 2017, largely focused on constructive engagement between communities and the Ukrainian armed forces; the development and implementation of tools, training, and policies on protection of civilians with the Armed Forces of Ukraine; and the promotion of a national Protection of Civilians policy. In March of 2022, CIVIC's work in Ukraine shifted to focus on the urgent need to protect of civilians from the effects of the Russian invasion. Among other areas of focus, CIVIC is conducting research into the means employed by civilians and communities to protect themselves, and relatedly, the timing, accuracy, and types of channels of information most important to self-protection during periods of intense hostilities.
CIVIC seeks the services of a qualified researcher on a new project focused on the availability, quality, and authenticity of the information used by civilians in protecting themselves from the harmful effects of conflict in Ukraine. The research will examine the relationship between misinformation, disinformation and civilian harm; changes in the patterns of information consumption and their relationship with civilian and community protection; and efforts taken by civilians, civil society, and public authorities to ensure the availability of accurate and actionable information, and to counter the harmful effects of disinformation on civilians
Scope of Work (SOW)
The primary role of the researcher will be to carry out semi-structured, qualitative research interviews to collect data from Ukrainian civilians and other key stakeholders (likely to include Ukrainian authorities, security force members, and civil society leaders). During an orientation period, some interviews will be conducted alongside a CIVIC staff member. After this orientation period, interviews will be carried out independently by the research consultant. Interviews will take place in Kyiv and two other locations inside Ukraine, agreed upon by CIVIC and the research consultant. CIVIC will support the research consultant in identifying contacts, but the research consultant is also expected to contribute to the identification of key stakeholders for the interviews through mobilization of an existing network and/or snowball sampling.
Before interviews begin, CIVIC will seek the valuable feedback of the consultant on interview guides drafted by CIVIC to ensure that they are adapted to the context where they will be used, take into account local sensitivities, and are likely to be effective in collecting the desired data. Throughout the data collection process, the research consultant will have regularly scheduled and ad hoc check-ins with CIVIC's Senior Research Advisor and, as needed, Ukraine Program staff to discuss progress, challenges, and any adjustments that may be needed to the research plan. After interviews are completed, the research consultant will need to transcribe all interviews in a format agreed with CIVIC prior to data collection and submit these transcripts to CIVIC's Senior Research Advisor. It is critical that the research consultant model and demonstrate strong consent and data protection practices throughout the research process.
While the research consultant will not be expected to complete any formal analysis of the data findings, she/he should be available to discuss the findings and provide any needed contextual information to understand or clarify their full meaning.
Timeline: October 31 – December 23, 2022
Deliverables:
At least 10 interviews scheduled and completed jointly with CIVIC staff member
60 semi-structured interviews scheduled and completed in three locations
Transcripts for 70 semi-structured interviews submitted to CIVIC
Qualifications:
Required
BA in related field
Fluency in spoken and written Ukrainian and English
Experience conducting qualitative research interviews
Ability and willingness to travel to several areas in Ukraine that have experienced direct effects of conflict, but are evaluated by CIVIC and the consultant as currently posing a minimal risk to the consultant
Passion for CIVIC's subject matter 
Preferred
Understanding of protection principles and international humanitarian law
Experience interviewing survivors who have experienced traumatic events
Experience designing research methodologies
Record of publications on related topics
Deadline for applications: October 28, 2022
Women are strongly encouraged to apply. Only Ukrainian citizens are eligible to apply.
Resumes are reviewed on a rolling basis so please apply early.