Community Development Associate в ПРООН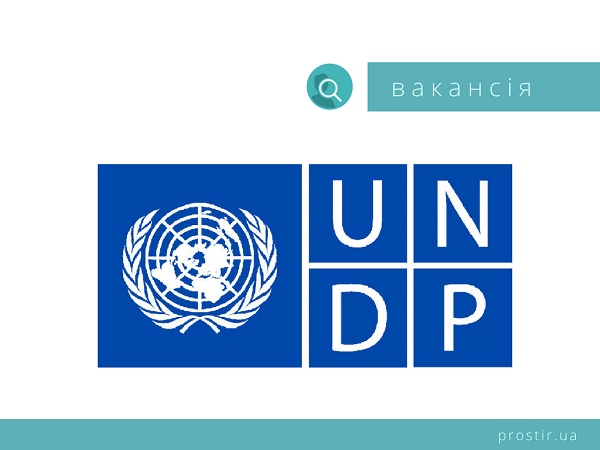 Location: Kramatorsk, Severodonetsk, Zaporizhzhia, Chernihiv, Kharkiv, Kropyvnytskyi, Poltava, UKRAINE
Application Deadline: 22-Jun-18 (Midnight New York, USA)
Time left: 9d 17h 0m
Type of Contract: Service Contract
Post Level: SB-3
Languages Required:

Expected Duration of Assignment: 12 months with possible extension
Background
The need for energy efficiency improvements across the Ukrainian economy is significant. Ukraine's economy is far more energy intensive as many neighbouring countries, including Poland, Slovakia, and the Czech Republic. One of the many sectors which need to become more energy efficient is the housing and communal sector. This sector, directly impacting on the quality of Ukrainians living conditions, is four times less energy efficient than in the average Western European country and consumes almost 45 percent of the country's energy. Inefficient central heating systems lead to significant gas wastage. 70% of the housing stock, consisting of apartments, situated in multi-apartment buildings, housing approximately 34 million people, is highly energy inefficient. 
Opportunities to address this issue have recently emerged with the passing of a new law that implements a EU directive on the efficiency of buildings in July 2017, and the set-up of an Energy Efficiency Fund in December 2017. The Fund will provide financing to implement thermal modernization projects, establishing effective heating and cooling systems and equipment, as well as replacing existing systems and equipment with more efficient ones. Financing of energy efficiency projects will take the form of partial refunds of the projects costs to individuals and legal entities, or loans. The EU is willing to support the Energy Efficiency Fund, through a multi-donor financing mechanism managed by the IFC.
In this context, UNDP and IFC are called upon by the EU to contribute, through technical assistance, to the improvement of the Ukrainian housing stock energy efficiency. UNDP is intervening during a period of 24 months to fully prepare Home Owners Associations (HOAs) throughout the country for projects' financing and implementation. Further, over a period of 36 months, IFC will work with and support the UNDP prepared HOAs in their energy efficiency projects' financing and implementation.
UNDP's proposed Project specific objectives are to stimulate and support the creation of Home Owners Associations (HOAs) at local level, and to prepare them to obtain financing for their home improvement projects. The indicative number of HOAs to be established and supported is 2000 throughout the country's 24 Oblasts. The Project will directly benefit an average of 240,000 people throughout Ukraine and will help raise energy efficiency awareness of no less than 500,000 people overall.
In this context, United Nations Development Programme is recruiting a professional with relevant experience and track record for the position of Community Development Associate of the project "Home-Owners of Ukraine for Sustainable Energy Efficiency Solutions" (HOUSES).
Duties and Responsibilities
Under the direct supervision of the Community Development Specialist and overall guidance of Project Team Leader the Community Development Associate will:
Co-manage regional support unit and coordinate with local and regional stakeholders for achieving objective of the HOUSES project;
Mobilize local communities (residents of multi-apartment buildings), develop and nurture Home Owners Associations (HOAs) to enable them to serve as development partners in local development;
Ensure close cooperation with HOAs to promote community led development including preparation and prioritization of community development plans for local improvement;
Ensure close cooperation with HOAs members to facilitate the implementation of community projects and design of sustainable strategies for operation and maintenance of resulting object and/or services;
Expand partnerships and cooperation between HOAs and the city councils for the implementation of local community projects and to have local needs, priorities and initiatives integrated into development planning of the city council;
Work on conducting community based experimentation in the areas of alternative energy, energy efficiency, environment improvement and other priority areas of the Project;
Develop training designs and modules, work plan and organize training programs in relation to the project implementation; prepare regular progress reports, and other reports as required;
Support establishment/strengthening of rayon/regional level networks in the Houses Project area;
Prepare progress reports, and other reports as per required by the organization;
Promote project by providing substantive stories, articles and other PR activities, ensure implementation of EU visibility strategy;
Organize special events based on key UN days or UN/UNDP themes in particular region;
Assist with donor visits, provides services of donor guide during donor visits and events;
Supervise the work of the project vehicle driver;
Perform other duties as required.
Measurable outputs of the work assignment:
Effectiveness of the support structures in promoting participatory governance measured through percentage of the decisions (made by these structures) that resulted into action;
Quality of process in implementing project interventions;
Sustainable socio-economic development promoted at local level through participatory governance and community-based initiatives.
Performance Indicators for evaluation of results:
Contribution to policy dialogues on housing reform provided;
Delivery of project resources against annual target;
Number of HOAs established/strengthened;
Number of micro-projects developed by supported HOAs;
Number of media events and media coverage;
Timeliness and quality of reporting.
Competencies
Skills and competencies expected of the individual:
Corporate Competencies:
Leadership;
Communication;
Innovation;
Demonstrating/safeguarding ethics and integrity;
Promotes the vision, mission, and strategic goals of UNDP;
Displays cultural, gender, religion, race, nationality and age sensitivity and adaptability.
Functional Competencies:
Excellent organizational skills;
Excellent computer skills (including, MS Outlook, Excel, Word, PowerPoint, etc.);
Sound knowledge of local community development principles, trends, and policies in Ukraine;
Participatory methods implementing skills;
Familiarity with the rights-based approach to development;
Ability to set priorities, meet specific objectives, use political judgment and knowledge;
Good interpersonal skills, diligence, open mindedness, and dedication;
Conflict Management;
Knowledge Management and Learning;
Development and Operational Effectiveness;
Result orientation;
Teamwork;
Self-management and emotional intelligence.
Required Skills and Experience
Minimum qualifications and experience:
Bachelor Degree in Social sciences, Law, International Relations, Political Science or other relevant areas;
At least 3 years of experience in the areas of social mobilization, community development;
Experience in the Ukrainian state or commercial sectors in the area of energy efficiency, housing, urban development or communal services supply will be an asset;
Experience of work with local government and non-government organizations;
Sound knowledge of the concept of sustainable development;
Fluency in Ukrainian and Russian;
Knowledge of English is an asset.
Application Instructions:
Click on the "Apply now" button.
Input your information in the appropriate Sections: personal information, language proficiency, education, resume and motivation. You can type in or paste your Resume into the last box.
Upon completion of the first page, please hit "submit application" tab at the end of the page. On the next page, you will be asked to upload your Resume. Instead of uploading your Resume, please submit a fully completed and signed UNDP Personal History Form (P-11). When completing the Form and, even though not currently requested, please include email addresses for your Supervisors.
Without the completed and signed P11 your application will not be considered. The UNDP Personal History Form can be downloaded at link. Failure to disclose prior employment or making false representations on this form will be grounds for withdrawal of further consideration of his/her application or termination, where the appointment or contract has been issued.
Only short-listed candidates will be contacted and please ensure that copies of your educational qualifications are available when contacted.
This is a locally recruited position and no expatriation benefits will apply.
DEADLINE FOR APPLICATIONS IS 22 JUNE 2018
UNDP will use a transparent and competitive screening process, though will only contact those applicants in whom there is further interest. Applications may only be submitted for specific vacancy. Qualified women are strongly encouraged to apply.
UNDP is committed to achieving workforce diversity in terms of gender, nationality and culture. Individuals from minority groups, indigenous groups and persons with disabilities are equally encouraged to apply. All applications will be treated with the strictest confidence.
If you are experiencing difficulties with online job applications, please contact 
[email protected]
.