Communications Specialist Support tо Anti-Corruption Champion Institutions (SACCI) Program in Ukraine
ЗАВЕРШЕНО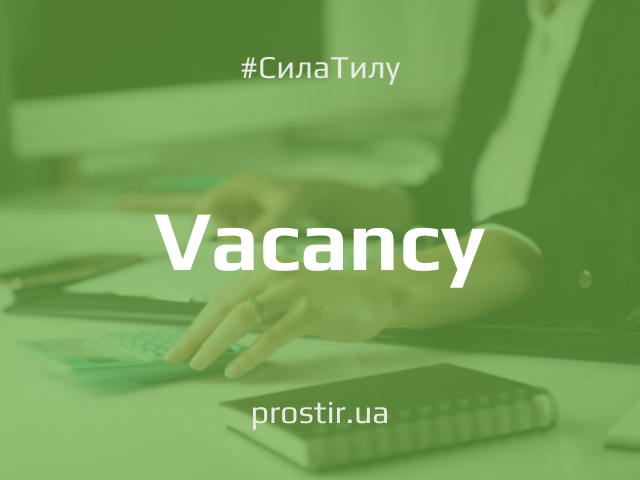 Management Systems International (MSI), a Tetra Tech Company, is a Washington, D.C. metro area management consultancy with a 40-year history of delivering results for our clients. Our expertise is in the fields of monitoring and evaluation; democracy and governance; peace and stability; rule of law and accountability; education; gender and inclusion; strategic communications; and leadership and organizational development. MSI has implemented projects in 90 countries around the world such as Colombia, Indonesia, Jordan, Kenya, Mexico, Nigeria, Pakistan, Syria and Ukraine, and works domestically. We support clients ranging from the U.S. Government (e.g., the U.S. Agency for International Development, U.S. Department of Defense, U.S. Departments of State and Labor, and the Millennium Challenge Corporation) to large bilateral and multilateral donors (e.g., the World Bank and the United Nations Development Program). We also work with national and local governments, nongovernmental organizations (NGOs), think tanks, foundations and universities. For more information, please visit our website at www.msiworldwide.com.
Project Summary:
The Support to Anti-Corruption Champion Institutions (SACCI) Program in Ukraine is a six-year USAID initiative that has an objective to assist Ukraine to reduce corruption and increase the accountability and transparency of governance in Ukraine. The program seeks to empower key government institutions to fight corruption, build public support for and engagement in anti-corruption efforts, and reduce citizen tolerance to corruption. SACCI works with the wide spectrum of anti-corruption stakeholders, including the specialized anti-corruption bodies, governmental institutions at national and local levels, the private sector, and civil society watchdog organizations. SACCI seeks to promote transparency and accountability during the time of the Russia's aggression and the Ukraine reconstruction efforts.
**Please note: Only Ukrainian citizens are eligible for this position.**
Position Summary:
The Communication Specialist (CS) will provide technical and organizational support to SACCI communication activities across all project components and will be responsible for the implementation of activities supporting the communication of anti-corruption bodies and civil society to promote wartime and post-war transparency and accountability agenda and efforts. In particular, the CS will support SACCI activities to build the communications and outreach capacity of Ukrainian counterpart institutions on the national, regional, and local levels. The CS will oversee the activities of SACCI's key partners in the communication field and provide technical guidance to SACCI grantees and subcontractors on implementing communication initiatives to reduce citizen tolerance of corruption and promote wartime and post-war transparency and accountability efforts. The CS will participate in activity planning and reporting, coordinate closely with other project teams, and contribute to overall project success. This is a fulltime position for the period of 12 months with a possible extension for up to 6 months.
Responsibilities:
Contribute to the development of SACCI's communication outreach strategy and monitor the implementation of the strategy using all available communication platforms.
Provide technical support to select government and local self-governance institutions by building their communication capacity and skills as well as assisting with the development and implementation of effective communication strategies aimed at reinvigorating public support for the anti-corruption agenda.
Lead the development and management of SACCI's social media content to increase outreach to stakeholders and access to program resources.
Prepare, coordinate, approve, and publish social media content, if needed.
Contribute to drafting SACCI outreach materials and success stories.
Prepare and coordinate talking points for SACCI speakers during public events.
Prepare short summaries of the events.
Draft and develop op-eds for the national and international press.
Prepare and coordinate the creation and publication of relevant audiovisual materials, such as promo reels and podcast, to expand the reach of anti-corruption messaging relevant to the program.
Provide effective oversight over subcontractors, production studies, and freelance professionals.
Provide technical and managerial oversight of SACCI's communication partners, subcontractors, grantees, and consultants contributing to SACCI's communication objectives.
Ensure a swift and effective communication stream, such as audiovisual materials and stories, from the grantees to SACCI communication outlets.
Contribute to writing or the production of project materials including reports, fact sheets, PowerPoint presentations, infographics, and success stories related to project activities and accomplishments.
Facilitate the production of customized products such as data visualizations and infographics, videos, and other communication products related to project activities, anti-corruption reform, and transparency, integrity, and accountability.
Ensure compliance with USAID branding requirements of all communication products and deliverables developed by SACCI and with SACCI support.
Contribute to monitoring and reporting on achieved results and reached targets.
Implement other relevant activities and tasks as required.
Qualifications:
Bachelor's degree in communications or a related field is required.
Minimum three years of technical experience conducting strategic communications activities on issues of public social and political concerns is required.
Experience working with government and civil society institutions in developing and implementing effective and innovative communication activities is required.
Demonstrated understanding of communicating the key public policy issues including anti-corruption to different audiences.
Experience developing and maintaining social media tools such as Facebook, YouTube etc.
Experience working with developing communication materials using computer graphic applications, such as Adobe Photoshop, Illustrator, InDesign, Piktochart, Prezi, etc.
Experience with USAID-funded or other international organization projects and familiarity with USAID communications policies is an asset.
Strong oral and written communication skills.
Fluency in Ukrainian and proficiency in English is required. 
*Deadline for applying for this position – July 15, 2022, 18:00 Kyiv time*
To apply: Please visit our website, www.msiworldwide.com
Please use Internet Explorer when submitting your application 
MSI is an equal opportunity employer that values diversity and inclusion. We strive to develop and maintain a culture that honors the perspectives and identities of our employees, our communities and those impacted by our work.
We do not discriminate on the basis of any protected attribute, including race, religion, color, national origin, gender, sexual orientation, gender identity, gender expression, age, marital or veteran status, pregnancy or disability, or any other basis protected under applicable law. In accordance with applicable law, we make reasonable accommodations for applicants' and employees' religious practices and beliefs, as well as any mental health or physical disability needs.
MSI is an Equal Opportunity Employer/Affirmative Action/Americans with Disabilities/Veterans Employer.
Reasonable Accommodations:
MSI is dedicated to hiring an inclusive workforce. If you would like to request reasonable accommodations during the application process,, please visit Tetra Tech's Disability Assistance Page. Our recruitment team looks forward to engaging in an interactive process to provide reasonable accommodations for candidates.
Only candidates who have been selected for an interview will be contacted. No phone calls, please.