Chemonics International шукає Grants Advisor
ЗАВЕРШЕНО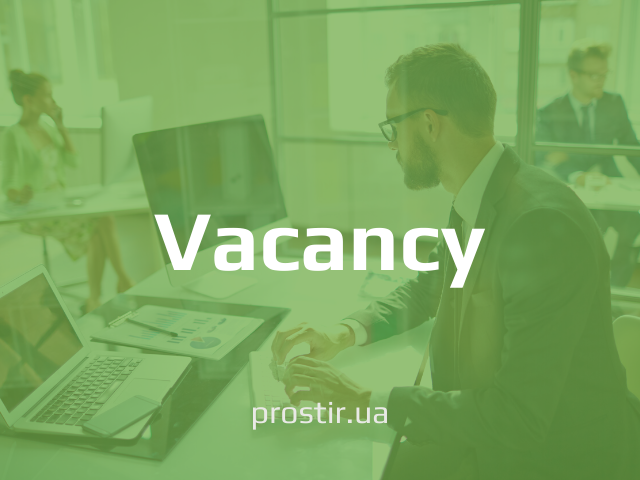 Chemonics International, a global consulting and international development firm, seeks a Grants Advisor, short-term position with a possibility for further transition to a long-term position, for the USAID-funded Competitive Economy Program (CEP). CEP is a five-year program to increase the competitiveness of startups and small and medium-sized enterprises (SMEs) in Ukraine, as well as to increase the competitiveness of Ukrainian products in foreign markets, through a combined focus on improving Ukraine's business enabling environment, increasing private sector competitiveness, increasing access to finance and investments, promoting exports, and facilitating trade.
The Grants Advisor will support the CEP's grants and subcontracts team with the following aspects of grants management: grant administration and documentation management; review of supporting documentation (financial, operational, etc.) for grant applicants and conducting risk assessments; grant selection processes, negotiation of grant award, and grant agreement administration. The Grants Advisor may also be responsible for reviewing grant documentation for compliance with USAID regulations, the CEP contract, and Chemonics' policies and procedures. Additionally, the Grants Advisor may support the grants and subcontracts team with management of procurement logistics and subcontracts, as needed.
The Grants Advisor's responsibilities will include, but are not limited to, the following:
Assist in preparing evaluation documentation to identify potential grantees and subcontractors, draft selection memorandums, prepare award agreements, track the submission of grantee reports and monitoring/milestone data, and monitor grantee performance.
Review supporting documentation (financial, operational, etc.) for grant applicants and conduct risk assessments for pre-award risk determination.
Assist with ensuring compliance of all agreements governing grant and subcontract award through application of CEP Grants Manual guidelines, and USAID and Chemonics policies and procedures.
Support audit-readiness of grants and subcontracts records and grant and subcontract close-out, as needed.
Support grantees with reporting against monitoring and evaluation (M&E) plans; and with collecting, entering, and analyzing grantee performance data, as needed.
Gather and communicate information on the budgetary and financial performance of grants.
Ensure full compliance with USAID regulations related to fair and open competition in the award of grants and manage the issuance of solicitations for grants proposals.
Perform any other related tasks assigned by the Chief of Party, Deputy Chief of Party, Senior Grants Manager, or other Grants & Subcontracts Team member, which are consistent with the qualifications, scope of work, and the general requirements of CEP.
The required and/or preferred qualifications for the Grants Advisor' position are:
At least a Bachelor's degree in business, finance, economics, or related field required.
A minimum of five years of experience supporting donor-funded projects in areas relating to grants and procurement management and compliance required. Experience managing USAID-funded grants and procurements preferred.
Demonstrated ability to manage cross-functional teams on activities relating to grants and procurements required.
Strong interpersonal skills to maintain effective working relations with grantees, stakeholders, and government counterparts required.
Demonstrated experience at being well organized, leading independently, managing multiple tasks, and adhering to deadlines required.
Professional level of English and Ukrainian languages required.
Application Instructions:
Please send a CV and brief letter of interest in English indicating related experience and achievements by September 24, 2021, to [email protected]. Please include your name and "Grants Advisor" in the subject line. Please note the position is open for Ukrainian citizens only. The post of assignment is CEP's Kyiv office. Candidates will be reviewed and interviewed on a rolling basis until position is filled. No telephone inquiries, please. Finalists will be contacted.
Chemonics is an equal opportunity employer and does not discriminate in its selection and employment practices on the basis of race, color, religion, sex, national origin, political affiliation, sexual orientation, gender identity, marital status, disability, genetic information, age, membership in an employee organization, or other non-merit factors.