Chemonics International шукає Administrative Assistants
ЗАВЕРШЕНО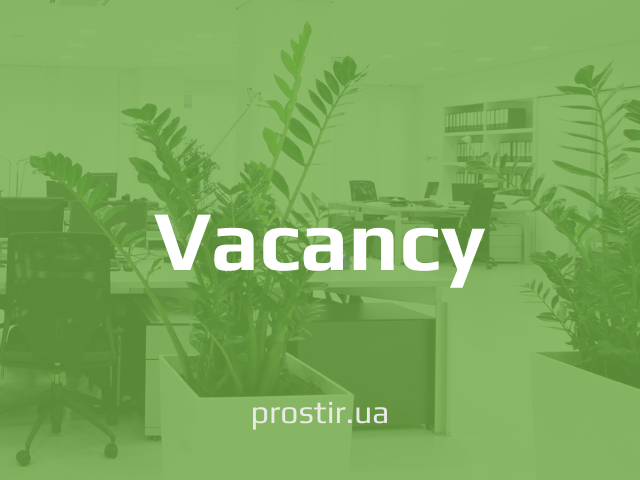 Chemonics International, a global consulting and international development firm, seeks two Administrative Assistants, short-term positions, for the USAID-funded Competitive Economy Program (CEP). CEP is a five-year program to increase the competitiveness of startups and small and medium-sized enterprises (SMEs) in Ukraine, as well as to increase the competitiveness of Ukrainian products in foreign markets, through a combined focus on improving Ukraine's business enabling environment, increasing private sector competitiveness, increasing access to finance and investments, promoting exports, and facilitating trade. We are looking for individuals who have a passion for making a difference in the lives of people around the world.
Ministry of Digital Transformation of Ukraine (MDT) requested CEP to support with part-time Administrative Assistants for the purpose of responding to questions onsite and online about Diia Ecosystem (Diia, Diia.Business, Diia.Digital Education, Diia City, Diia Center, eResidency) in the premises of Unit.City. Unit.City is the first innovation park in Ukraine and is one of the largest centers of innovation in Central and Eastern Europe. Two part-time Administrative Assistants will be working for the purpose of responding to questions onsite and online, and proactively providing information to the private sector. As such MDT will be represented in Unit.City and is intended to be a public outreach function of the Ministry on Diia Ecosystem. 
The Administrative Assistant' responsibilities will include, but are not limited to, the following:
Welcoming visitors and directing them to the relevant offices of NGO Hub or MDT events.
Making one-on-one presentations about the Diia Ecosystem (Diia, Diia.Business, Diia.Digital Education, Diia City, Diia Center, eResidency), informing the public about events/ activities/tests of MDT.
Arranging the registration process for events and creative brainstorming sessions.
Carrying out clerical duties such as answering phone calls, responding to emails, and preparing documents, including office correspondence, memos, resumes, and presentations, if needed, as the bridge between guests at Unit. City and MDT.
Coordinating and managing appointments, meetings, and the conference room schedule to prevent duplicate bookings with other MDT and CEP events.
Maintaining general office files.
Overseeing the maintenance and safe keeping of office facilities, and equipment.
Performing other administrative tasks as needed.
This assignment is expected to begin on/about March 01, 2022 through May 31, 2022, in quarterly increments. The assignment will take place in Unit.City, Kyiv, Ukraine.
The required and/or preferred qualifications for the Administrative Assistant position are:
Bachelor's degree in office administration or relevant field is required.
One or more years of office administration experience is required.
Outstanding communication and interpersonal abilities.
Excellent organizational and leadership skills. Multi-tasking and time-management skills, with the ability to prioritize tasks.
Familiarity with office management procedures and basic accounting principles is preferred.
Excellent knowledge of MS Office and office management software. 
Comfortable handling confidential information.
Fluency in Ukrainian and English is required.
Application Instructions:
Please send a CV and brief letter of interest in English indicating related experience and achievements by February 15, 2022 to [email protected]. Please include your name and "Administrative Assistant" in the subject line. Please note the position is open for Ukrainian citizens only. The post of assignment is Unit.City, Kyiv, Ukraine. Candidates will be reviewed and interviewed on a rolling basis until position is filled. No telephone inquiries, please. Finalists will be contacted.
Chemonics is an equal opportunity employer and does not discriminate in its selection and employment practices on the basis of race, color, religion, sex, national origin, political affiliation, sexual orientation, gender identity, marital status, disability, genetic information, age, membership in an employee organization, or other non-merit factors.