Асистент/ка для програми з просування жіночої політичної участі
ЗАВЕРШЕНО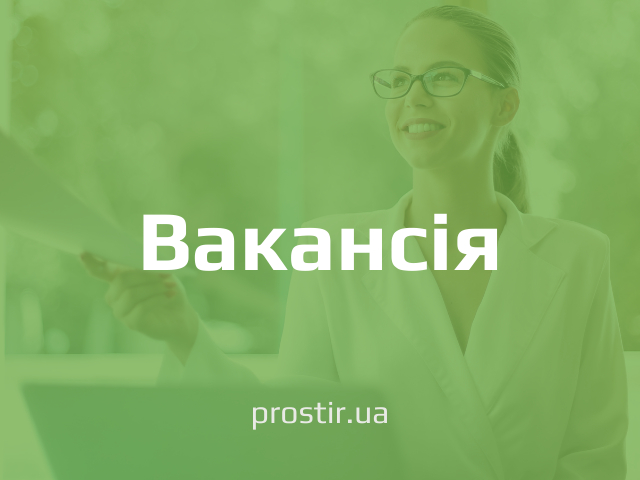 The National Democratic Institute for International Affairs (NDI) is a non-profit organization working to strengthen democracy worldwide. NDI programs in Ukraine are supported by the U.S. Agency for International Development (USAID), Sweden, Canada, the National Endowment for Democracy (NED) and the United Kingdom Foreign, Commonwealth and Development Office.
The Ukraine office is currently seeking to fill temporary staff support positions  for its Women's Political Participation Program to support the final phase of an active project. This is a part-time, remote position based in Ukraine. Multiple positions will be hired under services contracts for up to six months. Due to the nature of the position, there will be no possibility of extension or conversion to employment with NDI. It may require some local travel once the quarantine restrictions are lifted.
NDI Women's Political Participation Program is aimed at promoting the benefits of gender equality and combating gender stereotypes, motivating and ensuring that women are prepared to take up positions of appointed and elected office, increasing the visibility of women in politics, supporting legislative initiatives that promote gender equality in politics, promoting gender-responsive governance at the local level, and combating violence against women in politics.
Job Title: Temporary Project Assistant, Women's Political Participation Program, NDI Ukraine
Service Responsibilities:
Provide general assistance as needed to support the Program, including data entry, arranging program events, travel when it resumes, preparing correspondence, and records maintenance;

Maintain regular communication with the program staff and partners to coordinate program activities;

Assist in gathering information for program reports and updates;

Assist senior program staff with reconciliation of expenditures in accordance with NDI's financial policies;

Provide logistics arrangements for organizing program online and offline conferences, seminars, workshops, and meetings and maintain logistics support to program staff during travel when it resumes;

Maintain the program's contact databases and maintain paper and electronic filing of program;

Provide logistical support for trainings and public events organization in online and offline formats;

Send out invitations to training sessions and other public events, as well as reminders to points of contact; and

Complete other tasks as assigned.

 
Qualifications and Requirements:
Bachelor's Degree (or pursuing an undergraduate or graduate program) in Human Rights, Political Science, International Relations, Public Administration, Social Sciences, Law, Linguistics or a related field;

Keen interest in Ukraine's reform, political processes and advancement of gender equality;

Work experience in a related field is preferred, together with a thorough understanding of the political and civic landscape in Ukraine;

Previous work experience with an international organization would be an advantage;

Strong interpersonal, communication and networking skills;

Strong organizational skills and ability to deal with multitasking;

Ability to work in organized manner, meet deadlines and work in a team;

Great attention to detail;

Fluency in Ukrainian and basic knowledge of English;

Excellent written and oral communication skills required;

Excellent computer skills (Microsoft Office Programs, Google suite).
Interested applicants should submit CVs and motivation letters in English by email to the following email address: [email protected]. Please indicate the position (Temporary Project Assistant for Women's Political Participation Program) you are applying for in the subject line of the email.
Deadline:
Applications will be reviewed on a rolling basis until positions are filled. Only selected candidates will be invited for a subsequent online interview (date is subject to negotiation).
NDI welcomes and supports a diverse, inclusive work environment. As such, our commitment is to promote equal employment opportunities for all applicants seeking employment and employees. NDI makes employment decisions based on organizational needs, job requirements and individual qualifications without regard to any grounds such as age, disability, marital status, sexual orientation, gender identity or expression etc.