Асистент з фінансових питань для проекту USAID/ENGAGE
ЗАВЕРШЕНО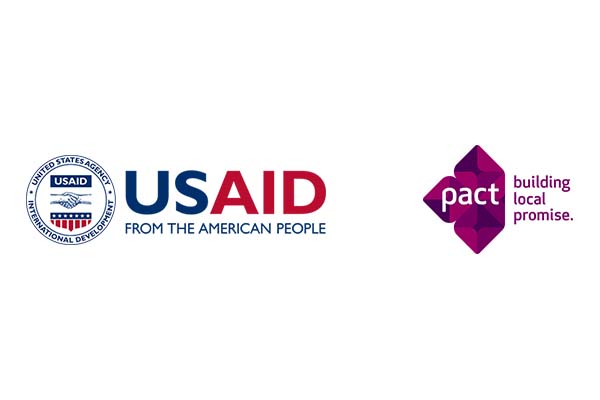 Pact Inc. оголошує конкурс на заміщення вакансії Асистента з фінансових питань для проекту USAID/ENGAGE (далі – англ.) 
Pact Inc. seeks candidates to fill the position of Finance Assistant for the USAID/Enhance Non-Governmental Actors and Grassroots Engagement (ENGAGE) activity in Ukraine
Pact is committed to the principle of equal employment opportunity and is dedicated to the fair and equal treatment of all employees without regard to gender, race, color, religion, creed, age, sexual orientation, national origin or ancestry, disability, or marital status. All applications will be treated with the strictest confidence.
Location: Kyiv, Ukraine
Supervisor: Finance Manager
Job type: Full time
Effective Date: ASAP
About Pact
Pact is an international development organization with a mission to help build strong communities globally that provide people with an opportunity to earn a dignified living, raise healthy families, and participate in democratic life. Pact achieves this by strengthening the capacity of grassroots organizations, coalitions and networks and by forging linkages among government, business and the citizen sectors to achieve social, economic and environmental justice.
About the ENGAGE activity
Pact seeks candidates to fill the position of Finance Assistant for the USAID/Enhance Non-Governmental Actors and Grassroots Engagement (ENGAGE) activity in Ukraine. ENGAGE aims to increase citizen awareness of and engagement in civic actions at the national, regional, and local level. By strengthening civil society's responsiveness to diverse constituencies, the USAID/ENGAGE activity aims to empower citizens to advocate for reform, demand effective implementation, and hold government accountable in the path toward a peaceful and prosperous European Ukraine.
Position Summary
Under the guidance and supervision of Finance Manager and Finance Officer, the Finance Assistant supports accounting, budgeting and finance reporting procedures of the program ensuring the highest quality, accuracy and compliance of those with the donors' rules and regulations, internal Pact policies and the Ukrainian legislation.
Specific Duties and Responsibilities:
Prepare payment vouchers in accordance with internal rules;
Collect and check accounting documentation (invoices, supporting documents, etc.);
Prepare cash projections on monthly basis;
Enter Purchase orders, Purchase Requisitions, Journal entries and other accounting transactions into Serenic NAV (ERP system) according with a granted profile;
Prepare, review and process expense reports and travel advances;
Act as petty cash custodian;
Collect and check employees' time-sheets, carry out employees' payroll, annual and sick leave control and processing according to relevant Pact policy and the Ukrainian legislation;
Contact with the local bank to obtain up-to-date information on exchange rates, interest rates, changes of bank procedures and regulations;
Assist Finance Manager in preparing monthly reports;
Maintain the office inventory tracker;
Update the vendors' database on the regular basis;
Ensures accurate filing of all accounting and finance related documents;
Contribute to knowledge networks and communities of practice;
Perform other duties as assigned.
Qualifications:
An ideal candidate will possess the following characteristics:
Minimum BA degree in Finance, Accounting, Management or relevant field;
2+ years of prior finance and/or accounting experience;
Fluent in English, Ukrainian, and Russian (both written and verbal);
Excellent organizational skills and ability to manage a complex workload and deadlines;
Proactive, fast-thinker, and able to work with minimal supervision;
Ability to organize routine data and maintain the established procedures;
Advanced level keyboard skills and computer literacy on a variety of Microsoft applications, including position-specific software;
Strong critical thinking and attentiveness to detail;
Excellent teamwork skills.
Preference for:
Experience working with international technical assistance programs supported by USAID or European donors;
Prior experience with Serenic Navigator ERP platform;
Demonstrated history of providing finance services in a fast paced and dynamic environment;
Knowledge of USAID Rules and Regulations (2CFR200, ADS 300s, etc.).
To Apply: 
Please send your CV and motivation letter to [email protected] with "Finance Assistant" in the subject line by COB March 13, 2019. Please include at least three contacts of your former supervisors who can provide reference for you. Only short-listed candidates will be invited for interviews. We thank you for your interest.