Викладач англійської мови/ English Language Teaching Specialist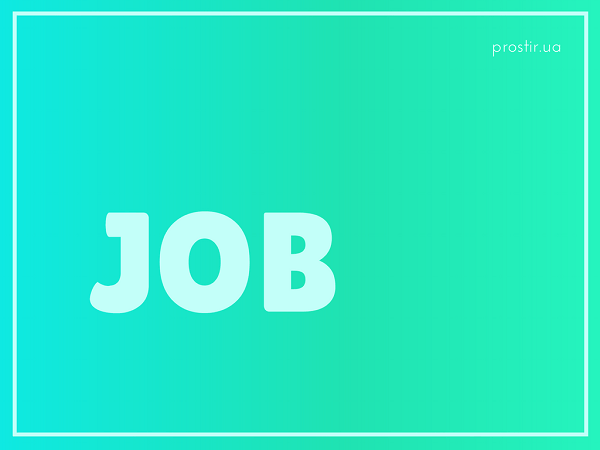 Deloitte is seeking resumes for qualified candidates to serve as the English Language Teaching Specialist in support of the USAID Health Reform Support Project. The position will be part-time and based in Kyiv, Ukraine.
         1. Project Background and Summary:
The purpose of the USAID Health Reform Support Project is to support a transparent, accountable, and effective health care system that is capable of meeting the health needs of the Ukrainian people. Advancing health sector reforms, enhancing transparency, and tackling corruption will reduce out-of-pocket payments and improve access and availability of high quality, evidence-based health care services for Ukrainians. Elimination of corruption is a cross-cutting theme across all objectives to be achieved by this activity, which include:
Improve health sector governance.
Support the transformation of the healthcare financing model.
Strengthen the health workforce.
Enhance transparency, accountability and responsiveness of the health care system.
Improve service delivery system at all levels.
Objective
It is envisioned that the English Language Teaching Specialist will provide technical assistance on behalf of USAID Health Reform Support Project to the Ministry of Health (MOH) in order to improve the level of English language proficiency among MOH staff. Under this activity, she/he will launch on-site training program at the Ministry of Health via individual and group sessions to boost the English language proficiency of MOH staff from Basic to Independent User level. The training program will be also focused on developing adult students' Medical English knowledge and skills.
Responsibilities:
The responsibilities of the English Language Teaching Specialist will include but will not be limited to the following:
Providing technical assistance to the MOH in the following areas:
work with the Ministry of Health to improve the English language proficiency of MOH staff through in-person courses, including planning, preparing and delivering lessons;
help adult students to improve their listening, speaking, reading and writing skills via individual and group sessions in order to improve their access to modern and evidence based medical literature;
prepare teaching materials;
checking and assessing adult students' work;
attending social events as applicable;
other organizational development activities as required;
Internal capacity building – methodological internal knowledge base development.
        4. Qualification requirements:
University degree in foreign linguistics and teaching/education or other relevant discipline. Master's degree will be preferred
At least 5 years of proven work experience in teaching English as a foreign language to adults 
Excellent interpersonal communicational and teaching skills
Excellent English skills
Excellent writing skills in Ukrainian
Good understanding of medical terminology
Demonstrated previous experience of translating health-related materials and/or interpreting at healthcare-related events would be considered an advantage, but is not required
Expected position duration and workload:
The expected period of performance for this position will be to September 30, 2019. The anticipated level of effort for this position will be 12 academic hours per week shared between 2 groups of adult students: 3 times per week with each group, 2 academic hours for each class.
Qualified candidates are expected to send their CVs, cover letters, and 2 reference letters to [email protected]  no later than December 17, 2018. Please indicate the following in the subject field of the email: "English Language Teaching Specialist". Only shortlisted candidates will be invited for an interview.