Водій(ка)/адміністративний помічник(ця)
ЗАВЕРШЕНО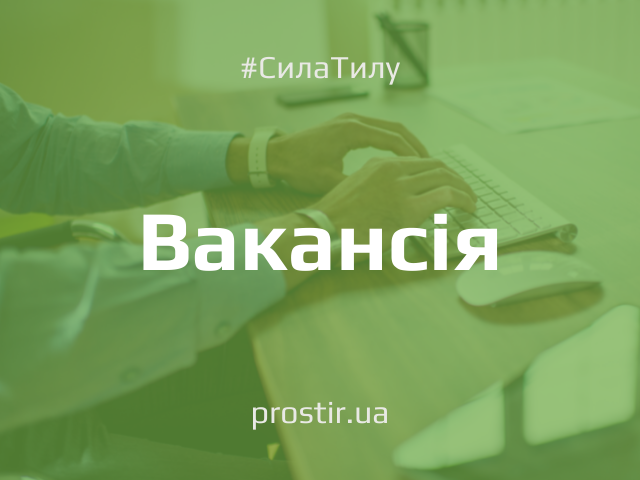 ПРООН в Україні шукає водія/адміністративного помічника в м.Київ.
Кінцевий термін надсилання резюме: 20 серпня 2022.
UNDP is committed to achieving workforce diversity in terms of gender, nationality and culture. Individuals from minority groups, indigenous groups and persons with disabilities are equally encouraged to apply. All applications will be treated with the strictest confidence. UNDP does not tolerate sexual exploitation and abuse, any kind of harassment, including sexual harassment, and discrimination. All selected candidates will, therefore, undergo rigorous reference and background checks.
Under the guidance and supervision of the Administrative Analyst, the Driver/Administrative Clerk provides reliable and safe driving services ensuring high accuracy of work. The Driver/Administrative Clerk demonstrates a client-oriented approach, high sense of responsibility, courtesy, tact and the ability to work with people of different national and cultural backgrounds.
The Driver/Administrative Clerk provides driving services to the operations and programme staff in the Country Office (CO), Consultants and Experts and UN staff on mission.
Duties and Responsibilities
Drive а CO vehicle to transport UNDP personnel/consultants/guests/visitors inside and outside of Ukraine;
Ensure that the assigned vehicle is clean and road worthy;
Ensure proper day-to-day maintenance of the assigned vehicle through timely minor repairs, arrangements for major repairs, timely changes of oil, check of tires, brakes, car washing, etc.;
Ensure that vehicle is parked in the authorized safe parking places;
Ensure that аІІ instructions regulating safe driving behavior and Rules of the Road are in hand and strictly followed;
Ensure availability of all the required documents/supplies including vehicle insurance, vehicle logs, office directory, map of the city/country, first aid kit, and necessary spare parts in the assigned vehicle;
Assist in the organization of and logistical preparation for field trips, visiting missions, etc.;
Assist in monitoring project activities bу reviewing а variety of records related to in-country missions and field trips, including, reports, budgets and financial expenditures in accordance with UNDP requirements. Prepare and file correspondence and materials relevant to the above;
Provide support to UNDP СО for urgent high level events;
Promote a safe and enabling environment free of any kind of discrimination and abusive behavior;
Support the promotion of an organizational culture of gender equality and zero tolerance to any sexual misconduct in the team through leadership and personal example;
Demonstrate respect for gender equality in professional interactions, identify and address sexism and gender discrimination;
Use the principles of gender-responsive communications in line with the UNDP corporate standards;
Respect differences and accord equal spaces and dignity regardless of personnel's gender, race, sexual preference, ethnicity, ability, or other markers of identity;
Assist with informing and briefing personnel and partners about corporate sexual harassment and sexual exploitation and abuse policies;
Perform other duties when requested.
CompetenciesCore Competencies
Achieve Results:
LEVEL 1: Plans and monitors own work, pays attention to details, delivers quality work by deadline
Think Innovatively:
LEVEL 1: Open to creative ideas/known risks, is pragmatic problem solver, makes improvements
Learn Continuously:
LEVEL 1: Open minded and curious, shares knowledge, learns from mistakes, asks for feedback
Adapt with Agility:
LEVEL 1: Adapts to change, constructively handles ambiguity/uncertainty, is flexible
Act with Determination:
LEVEL 1: Shows drive and motivation, able to deliver calmly in face of adversity, confident
Engage and Partner:
LEVEL 1: Demonstrates compassion/understanding towards others, forms positive relationships
Enable Diversity and Inclusion:
LEVEL 1: Appreciate/respect differences, aware of unconscious bias, confront discrimination
Required Skills and Experience
Minimum 3 years of professional driving experience.
Required Skills:
Safe driving records;
Knowledge of driving rules and regulations and demonstrated technical proficiency in vehicle maintenance;
Knowledge of protocol;
Excellent knowledge of the Ukrainian and European Rules of the Road;
Ability to drive in difficult/extreme situations.
Desired Skills:
Be proactive, energetic, committed;
Good interpersonal skills and team spirit;
Experience of driving Armored Vehicle will be considered as an asset.
Languages:
Working knowledge of English language;
Fluency in Russian and Ukrainian languages (written and spoken).
Professional Certificates:
Valid Ukrainian driving license (categories В and C).
Institutional Arrangement
The Driver/Administrative Clerk Clerk provides reliable and safe driving services under direct supervision of UNDP Administrative Analyst.
Required Documents
Personal CV or P11, indicating all past positions held and their main underlying functions, their durations (month/year), the qualifications, as well as the contact details (email and telephone number) of the Candidate, and at least three (3) the most recent professional references of previous supervisors. References may also include peers.
A cover letter (maximum length: 1 page) indicating why the candidate considers him-/herself to be suitable for the position.
Managers may ask (ad hoc) for any other materials relevant to pre-assessing the relevance of their experience, such as reports, presentations, publications, campaigns or other materials.