Вакансія: Project Manager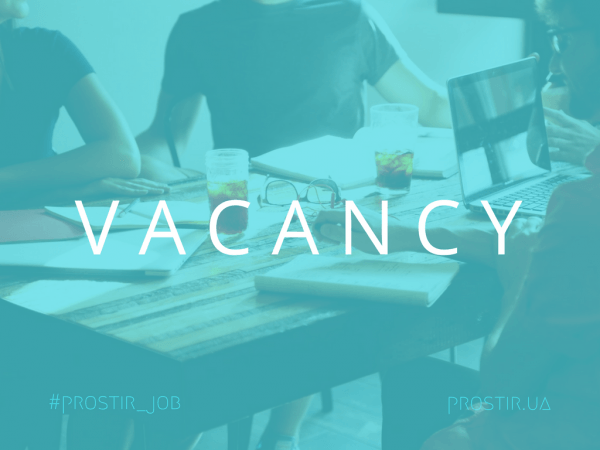 Right to Protection (R2P) is a Ukrainian not-for profit organization. R2P is dedicated to protecting refugees who find themselves in Ukraine due to dire circumstances.  R2P ensures the protection and human rights of other vulnerable migrants – the conflict affected, the internally displaced (IDPs), the stateless, the undocumented and those at risk of statelessness. R2P's key programmatic strengths are legal assistance, monitoring, advocacy as well as government and civil society capacity building. R2P has approximately 150 staff members working across Ukraine.
 R2P is undertaking a project on  "Reducing Disaster Risk Vulnerability in Eastern Ukraine", to be implemented by a Consortium led by ACTED and including IMPACT Initiatives and the Red Cross Movement (through the Danish Red Cross) and funded by the European Commission's DG-ECHO and USAID's Office of Foreign Disaster Assistance (OFDA).
 This Project aims to improve understanding of and promote measures towards increasing preparedness for industrial/ecological risks through area-based local planning and capacity-enhancing support on risk management; desk research on industrial/ecological risks and policies pertaining to these sectors; recommendations for legislative/policy amendments (targeting national/regional authorities; international actors); advocacy for the implementation of existing norms/laws and priorities and investments identified in local plans; increased community and household awareness of risks and basic preparedness measures. R2P will lead two activities clusters, one on advocacy and the other on conducting 15 field trainings on protection and humanitarian principles for local authorities.
All actions will be in the government-controlled area only (Popasna, Bakhmut, Yasinovata, Southern Donetsk, and Toretsk) with some activities close to the Line of Contact.
 The Project Manager will be the primary person responsible for implementing R2P's activities under this project, namely advocacy and field trainings on humanitarian principles and protection. He or she will report to R2P President and work closely with R2P's Advocacy Coordinator (who will work on the advocacy component), R2P's IDP Programme Manager (who will oversee the training component), and ACTED's Consortium Coordinator. Applications will be reviewed on a rolling basis. The Project Manager should be ready to begin work by the end of July.
 Key Duties & Responsibilities:
 Take the lead in coordinating the planning and implementation of R2P's two activity clusters  in conjunction with R2P's Advocacy Coordinator, IDP Programme Manager, and consortium leadership and partners;
Manage the project team of 5 staff including planning, mentoring the operations, and reporting;
Oversight in establishing and maintaining contacts with the relevant branches and agencies of the Ukrainian government, NGOs and other parties as may be required for increasing effectiveness of the project;
Undertake logistical support for R2P's activities, including booking of hotels/transit/venue for participants and attendees;
Preparation and coordination of various reports, including statistical, analytical and financial information;
Assure the timely, accurate, and full submission of reporting to both donors in coordination with Consortium leadership;
Participation in meetings and conferences on behalf of the consortium as well as R2P.
 Requirements:
University level of education;
At least 2 years of project management experience;
Excellent ability to communicate effectively in English, Russian, and Ukrainian, both verbally and in writing;
Strong interpersonal skills and able to deal with diverse groups of people;
Mature judgment combined with a proactive, energetic approach to problem solving;
Organizational and time management skills;
Ability to meet deadlines.
Previous experience with disaster risk reduction/preparedness is an advantage, as would be humanitarian experience.
 We offer
R2P will offer the successful applicant a contract in line with Ukrainian legislation, renewable dependent on funding and performance;
Opportunity to work with one of the strongest Ukrainian human rights and humanitarian NGOs;
Mentorship;
Room for professional growth;
Fun and energetic team;
Respect for work/life balance.
Application process
Send cover letter and resume to [email protected]. Responses will be sent only to those individuals who were selected for interview. No phone calls, please.
 For more information about organization, please, visit our web-site www.r2p.org.ua.
 Applications close date
26 July 2019. If an appropriate candidate is identified, R2P reserves the right to recruit ahead of this deadline.