Вакансія: System Analyst (eHealth)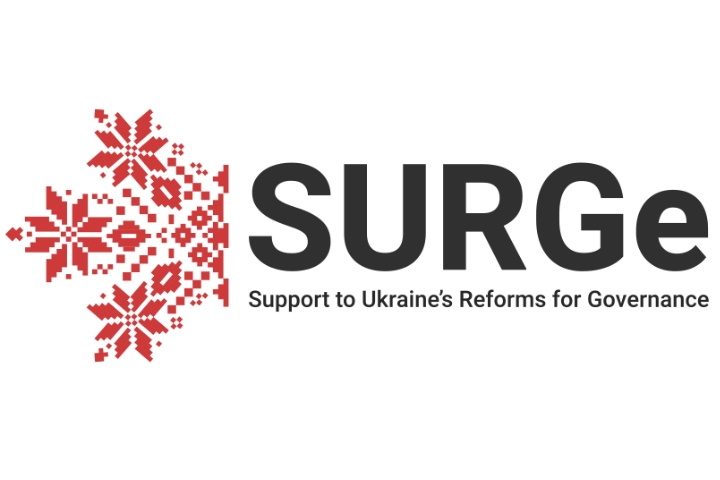 Agriteam is committed to provide equal employment opportunity for all employees and applicants on the basis of merit.
About Agriteam Canada:
Agriteam Canada is one of Canada's leading international development firms, providing management and technical expertise to developing and transitional country partners on projects that promote sustainable growth and meaningful opportunities for people to improve their lives. Over the past 30 years, we have implemented over 370 projects in more than 65 countries.
Agriteam has two offices in Canada and 11 offices around the world, including an office in Ukraine. Over the almost thirteen-year of Agriteam presence in Ukraine, the team successfully implemented five international technical assistance projects.
About the project:
In October 2019, Agriteam Canada launched a new five-year project in Ukraine: Support to Ukraine's Reforms for Governance (SURGe). SURGe is a technical assistance project in Ukraine, funded by Global Affairs Canada and implemented by Agriteam Canada Consulting Ltd.
SURGe's Ultimate Outcome is to help the Government of Ukraine (GoU) to deliver governance and economic reforms that better respond to the needs of its citizens. To achieve this, the Project will strategically enhance and strengthen the GoU's reform management functions, namely its capacity to undertake planning and analysis of reforms that consider citizen impact, and to implement these reforms.
Reform initiative and position summary:
The expert team will be deployed to the State-owned enterprise Electronic Health (SOE eHealth) at Ministry of Health (MoH) to continue the development of the central component of eHealth IT system and respective ecosystem.
The goal of the reform initiative is to provide government-guaranteed package of health care services of the enhanced quality to citizens of Ukraine for free.
For this reform, SURGe Project is looking for а System Analyst who will be responsible for analyzing, designing and implementing information systems and solving business problems using information technology.
The expert will be based in Kyiv and will be reporting to the Team Lead.
Level of effort: Full time, Monday-Friday.
The duration of the contract is 6 months with a possibility of extensions (subject of approval and implemented deliverables during a previous deployment).
For contracting (after the job offer is made), the selected candidate is expected to be registered as a Private Entrepreneur of the 3d group (consultancy services).
Indicative duties and responsibilities (scope of work):
1. Implements computer system requirements by defining and analyzing system problems; designing and testing standards and solutions.
2. Defines application problems by conferring with clients; evaluating procedures and processes.
3. Develops solution by preparing and evaluating alternative workflow solutions.
4. Controls solution by establishing specifications and coordinating production with programmers.
5. Validates results by testing programs.
6. Ensures operation by training client personnel and providing support.
7. Provides reference by writing documentation.
8. Identify, understand and plan for organizational and human impacts of planned systems, and ensure that new technical requirements are properly integrated with existing processes and skill sets.
9. Plan a system flow from the ground up.
10. Write technical requirements.
11. Interact with software architect to understand software limitations.
12. Help programmers during system development, e.g. provide use cases, flowcharts, UML and BPMN diagrams.
Preferred qualifications and skills:
1. Bachelor's degree in computer science, mathematics, or engineering.
2. Experience in Postgres database administration a plus.
3. Experience with backend, REST API development.
4. Experience in: Multiple OS platforms with strong emphasis on Linux (CentOS, Red Hat, Ubuntu), Mac OS X, and Windows systems.
5. Experience with OS-level scripting environment, such as Bourne shell.
6. Experience working in a research environment that relies extensively on Open Source solutions.
7. In-depth knowledge of the TCP / IP protocol suite; security architecture; securing and hardening Operating Systems; Networks; Databases; and Applications.
8. Knowledge of the Incident Response life-cycle, working independently to investigate and effectively respond to cyber security incidents.
9. Thorough understanding of the threat and attack landscape, attack vectors, vulnerabilities, and how they are leveraged by malicious actors.
10. Proficiency in English to read and understand technical documentation and business process descriptions.
11. Preferred: experience in planning healthcare business processes, information system development for healthcare facilities.
To apply:
Submissions must be prepared in English and delivered electronically by 17:00 Kyiv time on 03 January 2021 to the following address: [email protected].
All submissions must include:
1) Applicant's CV (max. 2 pages).
2) Applicant's letter of interest (max. 500 words).
Please ensure to state System Analyst (eHealth) in the e-mail subject line.
Applications received after the indicated deadline and/or without letter of interest will not be reviewed and considered.
Please note, only short-listed candidates will be contacted for follow-up. We do not welcome unsolicited phone calls.