Вакансія: Social Cohesion Specialist
ЗАВЕРШЕНО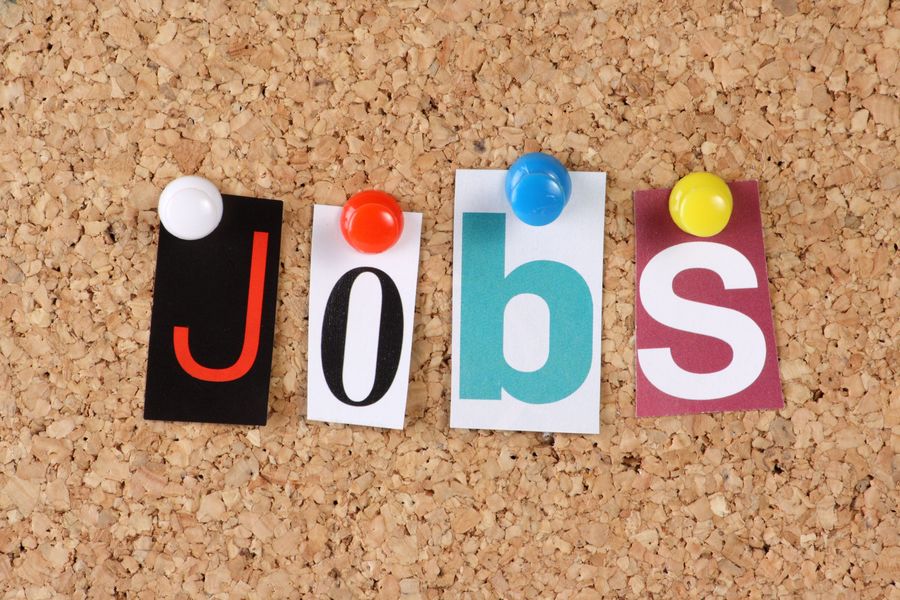 Title: Social Cohesion Specialist 
Location: Kyiv, Ukraine  
Division: Communities & Governance, USAID/UNITY (Mriemo ta diemo) Program   
Reports To: Civic Engagement & Social Cohesion Lead
Deadline: May 11, 2021     
ABOUT IREX:  
IREX is an independent nonprofit organization dedicated to building a more just, prosperous, and inclusive world by empowering youth, cultivating leaders, strengthening institutions, and extending access to quality education and information. Founded in 1968, IREX has an annual portfolio of over $90 million, offices in 20 countries, and a global staff of 400. We work in more than 100 countries worldwide. 
POSITION SUMMARY:
IREX Ukraine seeks an experienced, visionary, and collaborative Social Cohesion Specialist (SCS) for the Ukraine National Identity Through Youth (UNITY) program, funded by USAID and implemented by IREX. This five-year activity is designed to foster vested ownership among Ukrainian youth in their country's democratic, European future by further mobilizing youth leadership around a values-based conception of Ukrainian identity grounded in innovation, engagement, and pluralism. 
Under the supervision of the Civic Engagement & Social Cohesion Lead (CESL), the SCS will provide technical input into all UNITY strategies and activities related to conflict-sensitivity and tolerance-building, as well as design and manage UNITY social cohesion and tolerance initiatives and provide technical oversight of relevant subawards. He will lead the development of the tolerance-building toolkits for youth centers, provide technical input into trainings, exchanges, and Big Ideas Challenges, and help youth center managers and other stakeholders build their capacity in offering conflict-sensitive, tolerance building activities at the local level. In conjunctions and under the supervision of CESCL, SCS will work on day-to-day activities on assigned tasks under the Objective 3 (Youth drive Ukraine's pluralism and respect for diversity).
Only citizens of Ukraine or permanent residents with work authorization will be considered. 
GENERAL DUTIES & RESPONSIBILITIES
Provide technical input into all UNITY strategies and activities related to conflict-sensitivity and tolerance-building.
Design programming that promotes social inclusion, diversity, and tolerance.
Manage tolerance/diversity programming on national, regional, and local levels.
Provide technical oversight of social inclusion, diversity, and tolerance related subawards.
In collaboration with Youth Centers Manager and other relevant partners, co-create youth center guidelines, services/activities, and toolkits emphasizing inclusion and youth/adult engagement, including content for service-learning camps and schools for youth centers staff.
Facilitate and co-facilitate activities of the Service-learning camps, programs for Youth Ambassadors and Youth Advisory Council, youth center exchanges, Youth center Summits, peer learning, Big Idea Challenges, and festivals.
Collaborate with Non-Formal Education Specialist and GESI Advisor to design civic leadership activities providing input on tolerance building, inclusive content, and sensitive to re-traumatization risks.
Help youth center managers and other stakeholders build their capacity in offering conflict-sensitive, tolerance building activities at the local level.
Collect program successes and lessons learned and collaborate with Strategic Communications team to provide input for youth-targeted awareness campaigns.
Ensure that proposed activities and trainings are driven by data and provide proposed alterations as needed based on learning and research.
Provide input in preparing for the national and local surveys related to the issues of national identity, social cohesion, conflict sensitivity.
Ensure that conflict-sensitivity and Do No More Harm lens are applied throughout different activities.
Conduct trainings for IREX staff, partners, beneficiaries on Do No More Harm approaches
Prepare, organize, and conduct trainings, events.
Prepare activity and program reports, regular updates, success stories.
Travel as needed
Other duties as assigned. 
SKILLS AND EXPERIENCE
Ukrainian citizenship or residency with work authorization is required.
Minimum five years experience in social cohesion, conflict resolution, inclusion.
A University degree in international studies, social studies, peace building, political science or/and another relevant field is preferred.
Familiarity with diversity/tolerance context in Ukraine, including on the local level.
Excellent communication skills and organization skills.
Strong management skills.
Background in facilitation and/or training is desirable.
Ability to handle multiple priorities and complete tasks in accordance with stated deadlines.
A demonstrated commitment to creating a learning environment in a program.
Ability to translate strategy and shape complex, innovative ideas into concrete initiatives with the people, revenue, and partners necessary to achieve results.
Understanding and appreciation of Gender Equality and Social Inclusion and Positive Youth Development is desirable.
Strong command of English, Ukrainian, Russian. 
TO APPLY 
Please send your cover letter and resume as an attachment in an email with "Social Cohesion Specialist " in the subject line to [email protected]. Only complete applications will be considered. No telephone inquiries will be accepted. Application deadline: May 11, 2021. Applications will be reviewed on a rolling basis. Only applicants selected for interviews will be contacted.  
IREX conducts anti- terrorism database clearances on candidates who accept employment offers. IREX is also an E-Verify Employer.   
IREX is committed to a diverse and inclusive workplace and inclusive hiring practice. IREX is an equal opportunity employer.