Вакансія: Logistics Officer, SC9, Kyiv, Ukraine
ЗАВЕРШЕНО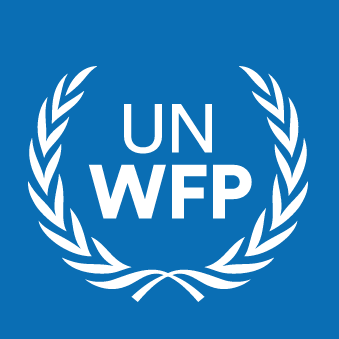 WFP celebrates and embraces diversity. It is committed to the principle of equal employment opportunity for all its employees and encourages qualified candidates to apply irrespective of race, color, national origin, ethnic or social background, genetic information, gender, gender identity and/or expression, sexual orientation, religion or belief, HIV status or disability.
ABOUT WFP:
The United Nations World Food Programme is the world's largest humanitarian agency fighting hunger worldwide.  The mission of WFP is to help the world achieve Zero Hunger in our lifetimes.  Every day, WFP works worldwide to ensure that no child goes to bed hungry and that the poorest and most vulnerable, particularly women and children, can access the nutritious food they need.
ORGANIZATIONAL CONTEXT
The ongoing crisis in Ukraine is leading to profound humanitarian needs. It is estimated that more than 4 million people have fled Ukraine, with many more displaced in-country.  WFP is currently undertaking an emergency operation to provide food assistance for people fleeing the conflict inside Ukraine and to displaced Ukrainians in neighboring refugee-hosting countries.  Assistance will be provided through in-kind food distributions and cash-based transfers.
JOB PURPOSE:
The Logistics Officer contributes to daily planning and coordination of WFP logistics operations including monitoring of services provided by contracted external organizations to ensure cost-effective operations and that set objectives are achieved in full. The Logistics Officer reports to the Head of Logistics or the designate and operates with a high degree of independence and manages more junior staff to ensure that logistics operations and project objectives are achieved in full. She or He will be heavily involved in day–to-day activities and analytical work, and is likely to focus on warehouse management and kitting, and manage teams within logistics operations to ensure supply chain strategies are implemented.
KEY ACCOUNTABILITIES (not all-inclusive):
Under the direct supervision of the Head of Logistics, the Logistics Officer will be responsible for the following duties:
1. Contribute towards the development of logistics plans and processes ensuring compliance with wider logistics policies and WFP standards.
2. Support or manage logistics projects or operational activities following standard processes and contributing, directly or indirectly, to the effective delivery of food assistance to beneficiaries.
3. Collect and analyse data through research and networking with colleagues to recommend actions to senior staff to improve the performance of local logistics operations.
4. Conduct regular financial analysis and budget reviews, drawing out insights and recommending actions to senior staff to optimise use of available funds.
5. Contribute to consolidation and preparation of operational pipeline planning, and to the management of operational aspects of the supply chain (procurement, shipping, port
operation), including checking document and customs clearance readiness, loading and discharging operations and contracting of applicable transport, warehouse and any relevant
logistics services.
6. Contribute to supply chain by providing technical support and guidance to other CO unit/ services, divisions, particularly for emergency response.
ADDITIONAL ACCOUNTABILITIES:
7. Guide and supervise more junior staff, acting as a point of referral and supporting them with more complex analysis and queries.
8. Collate data and contribute to preparation of accurate and timely reporting, including Key Performance Indicators (KPIs), supporting a WFP-wide view of logistics activities that enables
informed decision-making and consistency of information presented to stakeholders.
9. Support the capacity building of WFP staff and partners for efficient and effective delivery of food assistance to beneficiaries (e.g. through the design and review of training materials).
10. Identify and build productive relationships with logistics colleagues and staff within the area of assignment to support an integrated approach to food assistance.
11. Follow emergency logistics preparedness practices, participate in preparation of CO Logistics Capacity Assessment (LCA), to ensure WFP are able to quickly respond and deploy food and needed resources to affected areas at the onset of the crisis.
12. Participate in the on-going review of internal processes and procedures and identify ways to increase the day-to-day efficiencies.
13. Act in an assigned emergency response capacity as required to meet emergency food assistance needs.
14. Perform any other duties as required
STANDARD MINIMUM QUALIFICATIONS:
Education: Advanced University degree in Transport Economics, Supply Chain, Logistics, Engineering, Business Management or other related field or First University degree in Transport Economics, Supply Chain, Logistics, Engineering, Business Management or other related fields with additional years of related work experience and/or training/courses
Experience: A minimum of three years of relevant professional experience in logistics management, supply chain management or related fields is required for holders of an advanced university degree, or five years of relevant professional experience in logistics management, supply chain management, or related fields is required for holders of a first university degree. Additional years of experience will be an advantage.
Language: Fluency in both English and Ukrainian
DESIRED EXPERIENCES FOR ENTRY INTO THE ROLE:
• Experience in commercial or humanitarian transportation sectors.
• Experience monitoring and reporting on transport and freight market conditions and trends.
• Experience in dealing with shipments and clearing imports/exports with customs officials.
• Experience coordinating procurement and transportation processes with other units/ teams.
• Experience in warehouse and commodity management.
• Experience working with corporate systems (databases, software).
TERMS AND CONDITIONS:
Only qualified Ukranian Nationals will be eligible to apply for this role. Applications from non-Ukranians will not be considered.
Contract Duration: 1 year (renewable)
Remuneration: A competitive compensation and benefits package is offered. 
JOB POSTING INFORMATION:
Opening date: 25th May 2022
Closing date: 08th June 2022