Вакансія: Finance and Projects Officer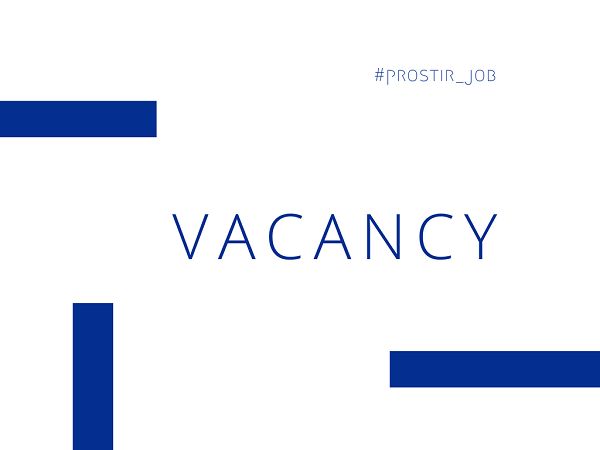 The British Government is an inclusive and diversity-friendly employer. We value difference, promote equality and challenge discrimination, enhancing our organisational capability. We welcome and encourage applications from people of all backgrounds. We do not discriminate on the basis of disability, race, colour, ethnicity, gender, religion, sexual orientation, age, veteran status or other category protected by law. We promote family-friendly flexible working opportunities, where operational and security needs allow.
Job Category: Other British Government Departments (Partners across Government, including UK Visas)
Job Subcategory: CSSF (Conflict Stability and Security Fund)
Job Description (Roles and Responsibilities)
The Finance and Projects officer is a central role within our dynamic Programme Team at the British Embassy. This role will assist the effective management of over £14 million UK funding through our Conflict Stability and Security Fund (CSSF) to Ukraine to support Ukraine across a wide portfolio of peace-building, security and humanitarian projects. You will support the Finance Manager, and work in close cooperation with colleagues in London, Kyiv as well as our project implementers. Responsibilities will include drafting financial provisions of the project contracts, assessing budgets, monitoring financial reporting, identifying financial risks and ensuring project payments are made on time. Working alongside the Finance Manager, you will present this material to senior colleagues in Kyiv and London. This role will also give you the opportunity to develop wider project management skills while closely supporting the Programme Team at the Embassy.
Previous financial management experience is important for this role but we will be able to provide support/training during the probation period. We are looking for a motivated, pro-active individual. Understanding the importance of value for money, accuracy and need for financial oversight is vital in order to ensure that UK government project funding delivers peace-building, security and humanitarian projects that have real impact for Ukraine. At the Embassy, we encourage staff to make use of learning and development opportunities. This role will provide you with the opportunity to develop project/programme management skills providing experience of stakeholder management; monitoring and evaluation; conflict sensitivity, and risk management.
Main Responsibilities
In consultation with Programme Team, assess project proposal and manage contracts with implementers, ensuring project documentation is appropriately stored and recorded in line with FCO guidelines.
Oversee finances of approved CSSF projects, reviewing project financial reporting and ensure reliable forecasting. Responsible for ensuring that all project payments are processed on time.
Oversee the Programme Team staff and operational budget (approx £600k this financial year).Support and, as required, deputise for the C4 Finance Manager to monitor programme level finance management and forecasts, accurately briefing seniors.
Provide logistical and administrative support to the assist the wider Programme Team and Embassy.
In addition there will be opportunities to develop wider programme project management skills such as development of stakeholder management; monitoring and evaluation; conflict sensitivity, and risk management.
Essential qualifications, skills and experience
Be an enthusiastic and proactive individual with the ability to identify where they can add value, steer or escalate to seniors were appropriate.
Have strong organisational skills: This is a busy role which will require the jobholder to manage a number of competing priorities whilst adhering to HMG processes and procedures.
Have strong communication skills in English, Ukrainian and Russian. Proven ability to clearly and concisely communicate to stakeholders.
Experience of financial management and/or project/programme management.
Desirable qualifications, skills and experience
Working with international donors and/or organisations in a complex and dynamic political environment.
Required competencies – Making Effective Decisions, Collaborating and Partnering, Delivering Value for Money, Delivering at Pace
Application deadline – 29 January 2019
Grade – B3 (L)
Type of Position – Full-time, Fixed term, with possibility of renewal
Working hours per week – 40
Region – Europe, Eastern Europe & Central Asia
Country/Territory – Ukraine
Location (City) – Kyiv
Type of Post – British Embassy
Number of vacancies – 1
Starting monthly salary (USD) – 2,438 USD gross
Start Date – 18 March 2019
Other benefits and conditions of employment
The appointment is a one year fixed term contract which is renewable subject to availability of programme financing.
This is a full-time position of 40 working hours per week including 1 hour per day for lunch. Monday to Friday from 09:00 to 17:00.
All applicants should have the right to live and work in Ukraine. The British Embassy does not sponsor work permits.
The successful candidate will be subject to professional background and security clearance.
Staff recruited locally by the British Embassy in Ukraine is subject to Terms and Conditions of Service according to local Ukrainian employment law.
Additional information
Please note that the deadline for applications is 23:55 on the day mentioned in the above field "Application deadline". We advise you to allow enough time to complete and submit your full application, since only applications completed and submitted before the deadline will be considered. Please be aware that the deadline for submitting applications is considered to be the time zone for the country where the vacancy has arisen.
Please be advised that the British Embassy will not be able to meet the travel costs incurred when travelling to the interview, nor the costs connected with relocation if offered a position.
Please be aware that you will only be able to apply to vacancies for Local Staff roles with the British Government through this official tal.net site (operated by Oleeo). Jobs may be advertised on third party websites, however our adverts will always link back to the official tal.net site. If you complete and send an application through any other site, we will not receive it.
Джерело: HM Government.