Strategic Planning Consultant, Маріуполь
ЗАВЕРШЕНО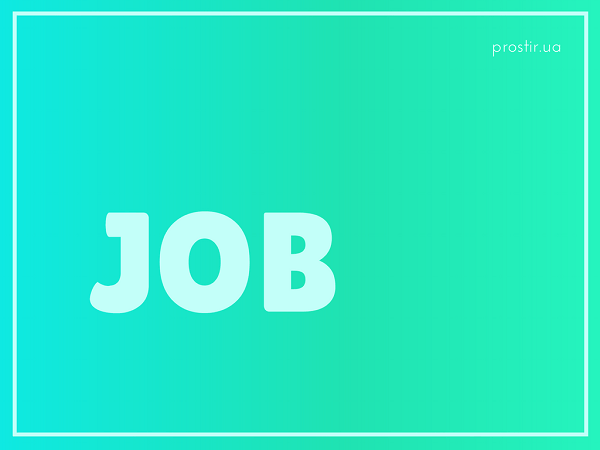 USAID Economic Resilience Activity (ERA), implemented by DAI GLOBAL LLC, empowers business and community development in eastern Ukraine. The project works in particular with small and medium enterprises (SMEs) in manufacturing and engineering sectors to promote innovations, and expand to new markets across Ukraine, the European Union, and other destinations.
To strengthen our team and community development footprint in the Azov region, we are looking for highly qualified Strategic Planning Consultant  for Mariupol. You will work with coalitions and leaders to articulate a vision for the future and put in place a modern, diverse, and SME-friendly economy.  
About the job
The Strategic planning consultant will coordinate the expansion of the strategic visioning/planning framework for helping the community of Mariupol to set up new optimistic visions of the future and plans to reach that vision. Consultant will work with the wide coalition, which includes the strategic planning committee, local government officials, business and civil society representatives to articulate a vision for the future and put in place a modern, diverse, and SME-friendly economy.
In coordination with Mariupol Representative Office Lead and Mariupol city council organize the process of strategic planning and implementation in Mariupol city using the ERA methodology of strategic planning. Assist to conduct social-economic research and analysis, as a rational data-driven basis for economic development planning. Aid in key stakeholders' discussions to arrive at a consensus around social-economic data analysis and turning data into strategic plans. Work with local government and business community to identify priorities for economic development implementation support with preference for projects that, for example, create new jobs, better working conditions and infrastructure for SMEs, improve business operations and reach out to under-served populations.
Your main duties and responsibilities will be:
 Identify and involve all stakeholders to foster an inclusive vision, based on market trends for products that can be produced locally and attract investments for transforming the economy
Work with coalition to find resources for implementation of the vision including better revenue and budgeting programs, PPPs, improving credit worthiness with commercial banking system and accessing state funds.
Ensure that strategic planning has broad public input especially among under-represented and vulnerable populations and that the process is carried out transparently.
Support with identification of local champions, advocates and success stories to be featured in public information campaign.
Prepare presentations, based on reports and analysis of activities and strategic process organization as required by the supervisor. Aid with data collection, interviews, surveys, preparation of presentations and data entry
Conduct analysis of Mariupol Development Strategy 2021-2030 draft at all stages regarding the impact on the economy, develop conclusions and recommendations and present them
About you
To be successful in this role we expect you to have a proven experience and capability to consult top management executives of Ukrainian community development; solid experience in providing operational or technical assistance to development programming in Ukraine or similar country context, manage community development and infrastructure projects.
Moreover, we also expect the following:
Required
Bachelors or Master's degree or equivalent in Public Administration, Political Sciences, Law, Economics, Social Sciences, or other relevant areas.
Experience of working with relevant stakeholders from the governmental and non-governmental institutions involved into strategic planning of economic development and other governance issues at the local and regional levels would be an asset.
At least 3 years of relevant progressively responsible experience in analysis, advisory support and research in the field of strategic planning and drafting development strategies/programs for economic development for cities which population 500 thousand and more in Ukraine or similar country context
Desirable
Strong analytical skills
Willingness to work in the field
Experience with USAID-funded projects is an advantage
Experience working in Eastern Ukraine is an advantage  
Excellent oral and written communication skills in both Ukrainian and Russian. Ability to prepare written materials in English is a requirement
WE OFFER
Contract length: 13-months consultant agreement with a possibility of extension
Salary Level: We offer competitive market-based salary level for candidates with relevant experience.
Duty station: Mariupol
Start date: January 2020
Application process
All applicants must send a cover letter and updated CV (no longer than four pages) in English to [email protected]
Closing date for applications: December 30, 2019 COB