Спеціаліст з інформаційно-комунікаційних технологій (IT)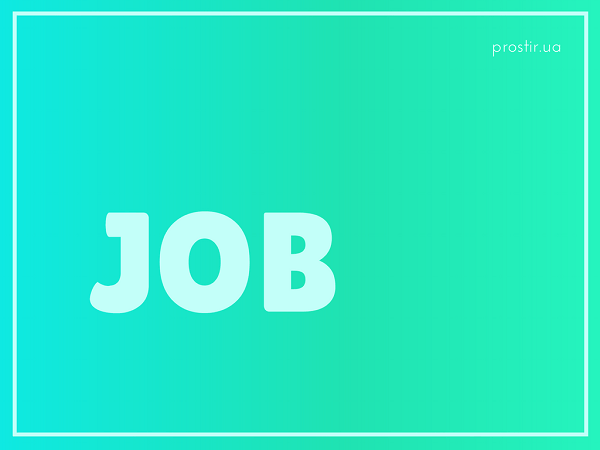 The Norwegian Refugee Council (NRC) is a non-governmental, humanitarian organization with 60 years of experience in helping to create a safer and more dignified life for refugees and internally displaced people. NRC advocates for the rights of displaced populations and offers assistance within the shelter, education, emergency food security, legal assistance, and water,sanitation and hygiene sectors. The Norwegian Refugee Council has approximately 5000 committed and competent employees involved in projects across four continents. In addition, NRC runs one of the world's largest standby rosters -NORCAP, with 650 professionals, ready to be deployed on 72 hours notice when a crisis occurs.
NRC is looking for ICT Officer in our office in Severodonetsk, Ukraine.
Job description:
Adhere to NRC policies, tools, handbooks and guidelines 
Assist with the implementation of the support function portfolio according to plan of action 
Prepare and develop status reports as required by management 
Ensure proper filing of documents 
Promote and share ideas for improvement of the support function 
Contribute to protection risks and needs analyses 
Contribute to design of protection response to identified risks and needs 
Implement, maintain and follow General NRC ICT policy. Develop specific NRC Ukraine ICT regulations in line with General NRC ICT policy 
Support, train and develop the competencies of local employees in ICT, as required. 
Support and process tickets in NRC ICT Ticketing system. 
Ensure mobile device management according to NRC ICT policy. 
Ensure filing tree Cloud storage functioning and access rights management. 
Provide support and training for all NRC staff in use of NRC ICT systems 
Support NRC Hotline functioning in technical aspects. 
Provide Cisco Meraki system data analysing in terms of functionality and IT risks. 
Manage Corporate Mobile SIM cards, liase with mobile operators on technical aspects. 
Ensure Electronic access system support and maintenance. 
Provide IT induction and user accounts management. 
Maintain filing tree SOP, support NRC archive scanning process. 
Ensure ICT storage keeping and maintaining. 
Participate in budget preparation. 
Report all potential fraud cases to the Line Manager. 
Perform any other duties assigned by Line Manager.
Qualifications:
Experience working as an ICT Support Officer in a humanitarian/recovery context. 
Previous experience from working in complex and volatile contexts. 
Documented results related to the position's responsibilities. 
Good written and spoken English. 
Skills in solving problems. 
Responsibility, independence, attentiveness, ability to handle stress, diligence. 
Good administrative and time-management skills 
Ability to manage staff (1 or more assistants) 
5+ years of working experience. 
Degree in Engineering or Computer science. 
Understanding of TCP/IP protocol stack. 
Experience with mail systems (MS Exchange 2010) and web servers (IIS, Apache) is a plus. 
Experience with scripting languages (Windows/DOS batch) is a plus. 
Working experience with MS SharePoint is a plus. 
Knowledge of server maintenance is a plus.
Personal qualities:
Handling insecure environment 
Planning and delivering results 
Empowering and building trust 
Communicating with impact and respect
We offer:
Contract period: 12 months with the possibility of extention. 
Salary/benefits: According to NRC country policy, medical insurance, training opportunities 
Duty station: Severodonetsk, Luhansk oblast, Ukraine
Applying your CV for this position, kindly ask to indicate the preferred place of work – Severodonetsk or Kurakhove.
Please note that we will contact only with shortlisted candidates.