Спеціаліст відділу моніторингу та оцінки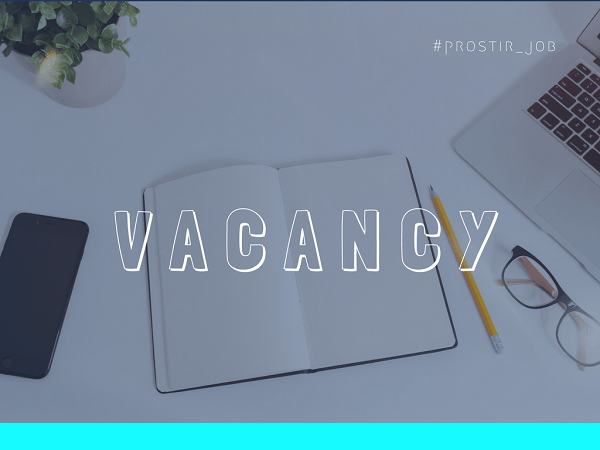 The Norwegian Refugee Council (NRC) is a non-governmental, humanitarian organization with 60 years of experience in helping to create a safer and more dignified life for refugees and internally displaced people. NRC advocates for the rights of displaced populations and offers assistance within the shelter, education, emergency food security, legal assistance, and water,sanitation and hygiene sectors. 
The Norwegian Refugee Council has approximately 5000 committed and competent employees involved in projects across four continents. In addition, NRC runs one of the world's largest standby rosters -NORCAP, with 650 professionals, ready to be deployed on 72 hours notice when a crisis occurs.
We are looking for a highly qualified and motivated Monitoring & Evaluation Officer in our office in Severodonetsk, Ukraine. 
This position supports NRC Ukraine Monitoring and Evaluation (M&E) Unit in development, coordination, quality control, and implementation of Country office M&E system in practice. The position requires a Bachelor's degree and at least 1 to 2 years of related experience. 
Duties and responsibilities:
Adhere to NRC policies, tools, handbooks and guidelines
Support M&E Coordinator on establishing and maintaining program level M&E systems
Support on standardizing M&E system across projects
Ensure implementation of M&E plans at Country Office level
Prepare and develop status/project reports as required by management/donors
Liaise with peer organizations and other stakeholders, and M&E staff in partner agencies to facilitate lessons learned and coordination
Support the M&E unit in new initiatives, should these arise during the employment period
Contribute to identification of, and designing of protection response to identified risks and needs in the context of the program implementation
Support and contribute to the development of a data management system through documentation, implementation and coordination of standardizes information flow of M&E activities and reporting
Lead data collection, data management, and data analysis according to the CO M&E SOPs and program needs
Support in data management and development of clear information flow between programme and M&E Unit
Support in developing data collection methodology and tools, and in actual data collection
Contribute to budget planning for M&E activities and ensure its tracking, including updating and implementation of spending plans
Ensure that monitoring data are reported in a timely manner to relevant programme and managerial staff
Perform capacity building and training of programme staff on M&E technical and conceptual areas, as needed
Conduct technical/training sessions for relevant NRC programme staff in relation to M&E activities and tools, as needed
Support and conduct learning sessions with relevant NRC program staff in relation to M&E findings
Reply to general information requests with accurate and timely information
Support and contribute to the development and maintenance of accountability system, including complaints and feedback mechanism, as needed
Ensure proper filing of documents
Support in implementing of other M&E activities, as needed
Perform any other tasks as requested by M&E Coordinator
Ensure that M&E plans and matrices at Country Office level are developed and up-to-date
Qualifications:
Minimum of 1 year of experience working in a humanitarian/recovery context in the related field (M&E)
Strong background in field work
Previous experience from working in complex and volatile contexts is desirable
Excellent interpersonal and communication skills
Fluency in English
Proficient knowledge of Ukrainian and Russian languages
Bachelors' degree in statistics, economics, sociology, finance, or another similar field with a quantitative focus
Context/ Specific skills, knowledge and experience:
Post-graduate certificate in M&E related field such as data collection methodologies, sampling, data analysis
Knowledge of, and experience on using mobile data collection tools, including KoBoToolbox
Strong knowledge of the software programs (MS Word, Excel, Power Point)
Familiarity with qualitative and quantitative methods and analysis
Strong knowledge of, and experience in data analysis and visualization
Knowledge of GIS software (e.g. QGIS) is an advantage 
Knowledge of Power BI  is an advantage 
Strong analytical and research skills
Experience in managing analysis, synthesis, documentation and dissemination of lessons for a range of stakeholders
Capacity to evaluate progress, and recommend necessary recourse for maximizing program progress and impact
Experience with field level coordination with UN organisations, INGOs, Donors and authorities
Experience with handling insecure environment
Personal qualities:
Ability to work under pressure, independently and with limited supervision
Ability to meet deadlines in multiple tasking environments
Strong coordination and communication skills
Strong presentation skills
Strong organizational skills
Strong problem-solving skills
Displaying self-motivation and initiative 
Experience working with complex programs involving short deadlines, multiple tasks, in coordination with multiple partners, to achieve expected results
Responsible, punctual, attentive to details, prompt, well-mannered, decent and willing to work
We can offer:
Contract period: 12 months with possibility of extension depending on funding 
Salary/benefits: According to NRC country policy, medical insurance, training opportunities 
Duty station: Severodonetsk, Luhansk oblast, Ukraine
Please note that we will contact only with shortlisted candidates.
The deadline for application is 27.09.2019
Please use this link to get an overview of current vacancies.