Senior Anticorruption Cоmmunications Expert (STTA)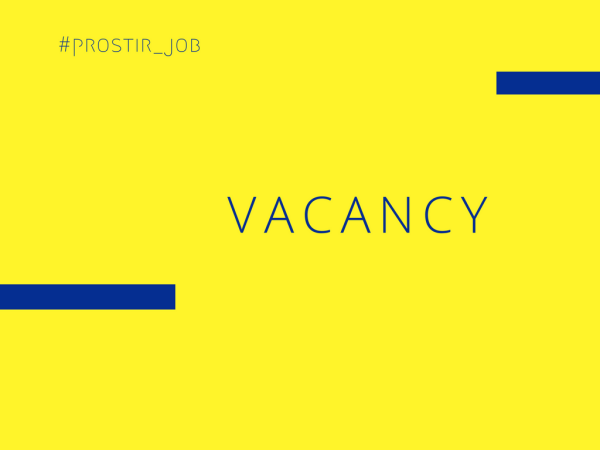 Senior Anticorruption Communications Expert (STTA)
Kyiv, Ukraine
Support to Anti-Corruption Champion Institutions (SACCI) Program in Ukraine
Company Profile: 
MSI, a Tetra Tech Company, is a Washington, D.C. metro area international development firm with a 35-year history of delivering development results across the world. Our core expertise is in the fields of monitoring and evaluation (M&E), institutional development, public sector management, peace and stability, governance and anti-corruption. MSI has implemented projects in 90 countries around the world such as Jordan, Kenya, Indonesia, Syria, Pakistan, Afghanistan, Ukraine, Colombia and Mexico. As one of the leading companies in our field, MSI has partnered with organizations across all sectors of international development to support clients ranging from large bilateral and multilateral donors such as USAID, the World Bank and the United Nations Development Program to national and local governments, nongovernmental organizations (NGOs), think tanks, foundations and universities. For more information on MSI, please visit our website at www.msiworldwide.com.
Project Summary: 
The Support to Anti-Corruption Champion Institutions (SACCI) Program in Ukraine is a five-year USAID initiative that has an objective to assist Ukraine to reduce corruption and increase the accountability and transparency of governance in Ukraine. The program seeks to empower key government institutions to fight corruption, build public support for and engagement in anticorruption effort, and reduce citizen tolerance to corruption.
**Please note: Only Ukrainian citizens are eligible for this position**
Position Summary:
SACCI supports the State Service for Special Communications and Information Protection (SSSCIA) in implementation of the reform of the Service, development and communication of the SSSCIA anti-corruption program. Two communications and media-relations experts will assist SACCI with (1) strengthening the SSSCIA communications capabilities, including informing about new reforms aimed at reducing corruption risks and improving the SSSCIA functioning; (2) implementing anti-corruption awareness, educational, and advocacy campaigns with SSSCIA and external actors; (3) providing communication in the development, discussion, and adoption of the SSSCIA anti-corruption program. Expected level of effort is up to 120 expert days for each expert.
Responsibilities:
Support SSSCIA in development and implementation of its anti-corruption communication strategy, by providing relevant informational materials, training and mentorship, feedback and recommendations;
Conduct regular stakeholder research for SSSCIA that will include desc research of the relevant publications and in-depth interviews with stakeholder representatives, to contribute to creation and update of anti-corruption communication strategy;
Facilitate and support, on behalf of SACCI, internal communication procedures for SSSCIA needed for implementation of the anti-corruption communication strategy;
Develop, if needed concepts of public events aimed at delivering key messages of anti-corruption communication strategy, adopted by SSSCIA;
Support SSSCIA in design and implementation of media monitoring projects and assessment of effectiveness of communications;
Provide SSSCIA with regular feedback of the results of media-monitoring and their impact on the strategy implementation;
Conduct research and synthesize data, information and stories into high-quality, targeted strategic messaging and communications materials;
Prepare, facilitate and finalize monthly and weekly communication campaign media-plans for the SSSCIA;
Produce, as necessary, communications products for SSSCIA, that will contribute to the implementation of communication campaign media-plan: press-releases, posts for the relevant social networks, op-eds, video reels, responses for the media requests, etc.;
Facilitate the production or developing of customized products such as data visualizations and infographics, videos, and other communication products related to project activities and SSSCIA anti-corruption program;
Develop talking points and other strategic messaging materials for SSSCIA, and SACCI team as well as for interagency use with external audiences;
Train and prepare SSSCIA speakers, that will contribute to anti-corruption communication campaign implementation, by presenting messages publicly (on the interviews, broadcast and (or) on digital platforms). Provide relevant feedback after interviews, broadcasts and public speeches;
Provide recommendations for training modules in area of communication;
Oversee digital platforms (social networks, messengers), that will serve as a communication vehicle for SSSCIA. Maintain platform's activity, including regular audience reach and engagement analysis;
Develop, if needed, scope of work for external service providers (sociology agencies, media production companies, advertising agencies) to strengthen impact of anti-corruption communication strategy, adopted by SSSCIA. Ensure quality of the service, provided;
Other duties as assigned.
Qualifications:
Master's Degree or higher in in communications, PR, journalism or other relevant fields;
Over five (5) years of experience in or with government communications or comparable position in the private or civic sector;
Demonstrated experience in managing complex communications projects / initiatives and integrated communications campaigns;
Prior experience with anti-corruption communications is considered a strong asset;
Copywriting skills;
Excellent organizational skills and ability to meet deadlines (time-management, reporting, negotiations skills);
Experience taking initiative and delivering written products and materials that support an organization's communications and outreach goals;
Experience organizing work and projects effectively and efficiently;
Experience using digital technologies for communications and outreach;
*Deadline for applying for this position – December 15, 2020, 18:00 Kyiv time*
 Please use Internet Explorer when submitting your application
Only candidates who have been selected for an interview will be contacted. No phone calls, please.
MSI is an EEO/AA/ADA Veterans Employer.
 Reasonable Accommodations: MSI is dedicated to hiring an inclusive workforce. If you would like to request reasonable accommodations during the application process, please email [email protected] with "Reasonable Accommodations" in the title. Our recruitment team looks forward to engaging in an interactive process to provide reasonable accommodations for candidates.
 To apply: Please visit our website, www.msiworldwide.com